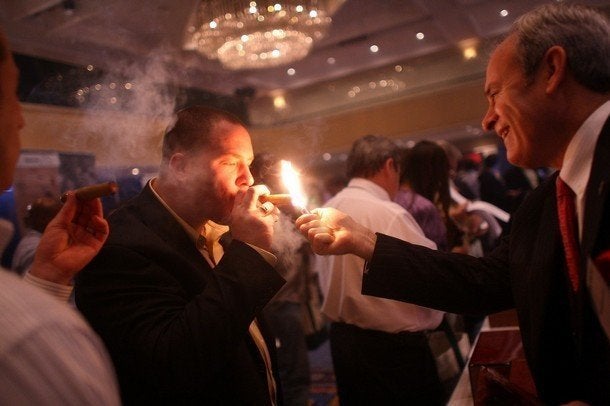 Members of the House Financial Services Committee, which is playing a critical role in restructuring the nation's reeling financial, banking and housing sectors, have received nearly $63 million in campaign contributions from the industries they oversee.
A new analysis of campaign finance data by Public Campaign Action Fund, which provided an advance preview to the Huffington Post, shows that financial, insurance and real estate interests donated a combined $62.9 million to the 71 members of the House Financial Services Committee.
The hefty donations reflect the extent to which key companies and individuals of the financial sector have attempted to exert their influence on legislative debates even before the recent economic collapse. For good-government groups, the findings also raise a bevy of questions over just how neutral lawmakers have been in crafting solutions toward getting the financial markets and Wall Street on more stable footing.
"Wall Street and their allies on Capitol Hill should not write the rules that govern the financial, banking, and housing industries," said David Donnelly, national campaigns directory for Public Campaign Action Fund, in a prepared statement. "Their years of influence peddling, big money campaign contributions, and unaccountable rampant greed got us into this mess."
"Americans know that campaign contributions matter," Donnelly added. "Members of Congress will be held accountable for whether they side with Wall Street and the big banks or if they side with the rest of us to restore some stability and responsibility to the marketplace."
In its release, Public Campaign Action Fund notes that more than half a dozen trade organizations from these same industries were currently gearing up to defeat the creation of a Consumer Financial Protection Agency -- a key component of the Obama administration's attempt to overhaul regulatory reform. With major policy overhauls like these set to be considered by Congress, campaign donations have, not surprisingly, ticked up. In the first quarter of 2009 alone, the financial, insurance and real estate industries donated $2.25 million to House Financial Service Committee members.
The top two recipients of contributions among committee members are Rep. Spencer Bachus (R-Ala.), who received $3.62 million and Rep. Paul Kanjorski (D-Pa.), who took in $3.12 million.
Popular in the Community