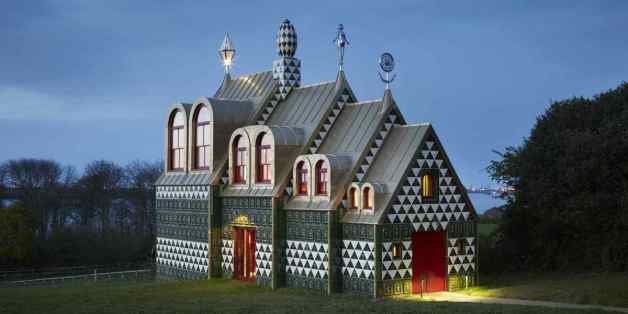 This is just our funky cup of tea.
The house is all kinds of bizarre, but irresistibly cute. Four staggered sections are lined in green-and-white tile with unconventional accents like a motorcycle chandelier, voluptuous clown-like sculpture and massive murals of Julie Cope -- who does not actually exist, if you'll recall.
This is pretty much the trippy, down-the-rabbit-hole wonderland of our dreams.
With four stacking sections, the house looks like it could collapse and expand, accordion-style.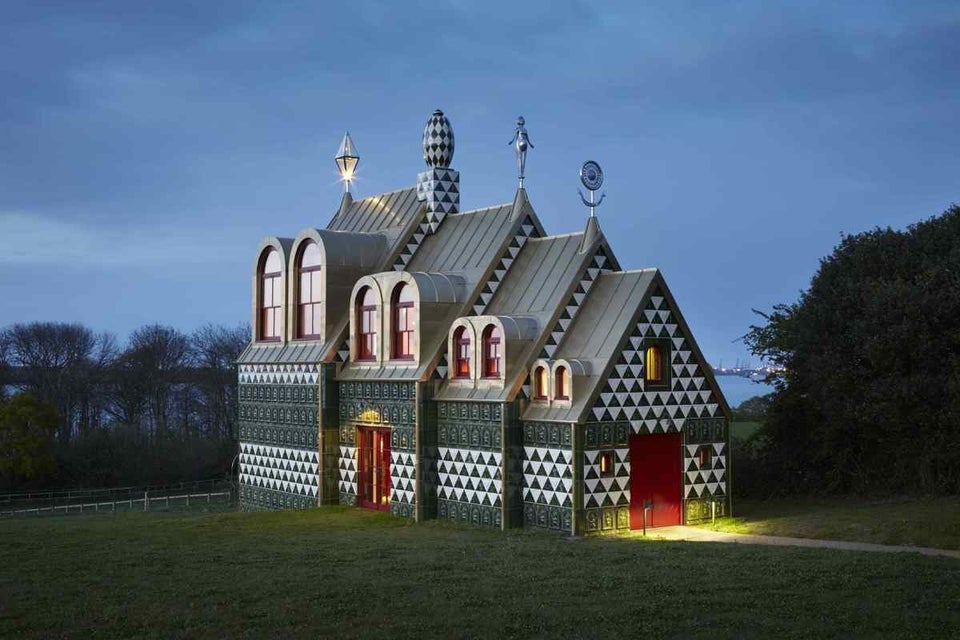 The outside is tile, with a copper roof and glowing lights.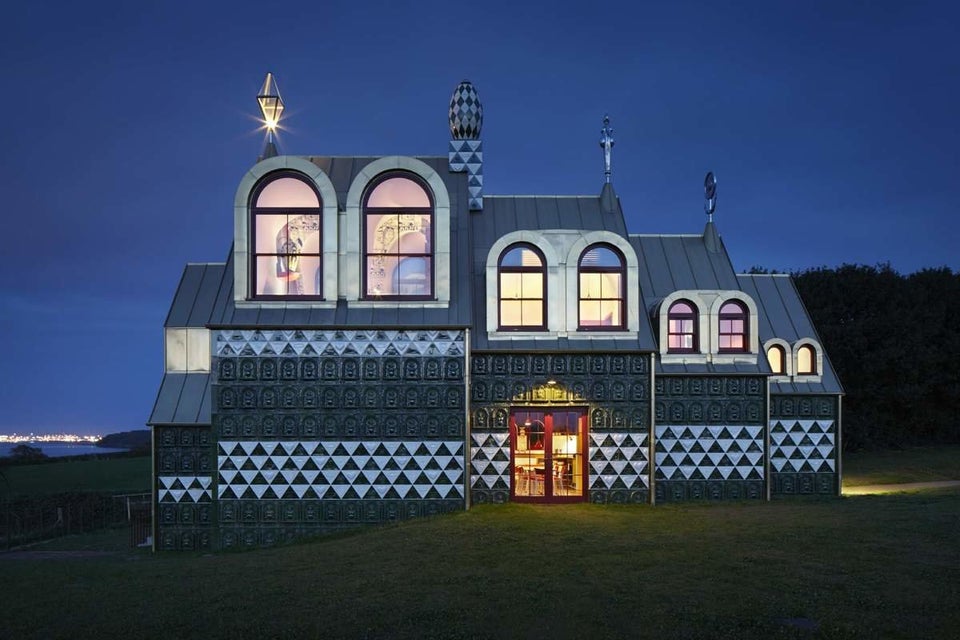 Dare to enter?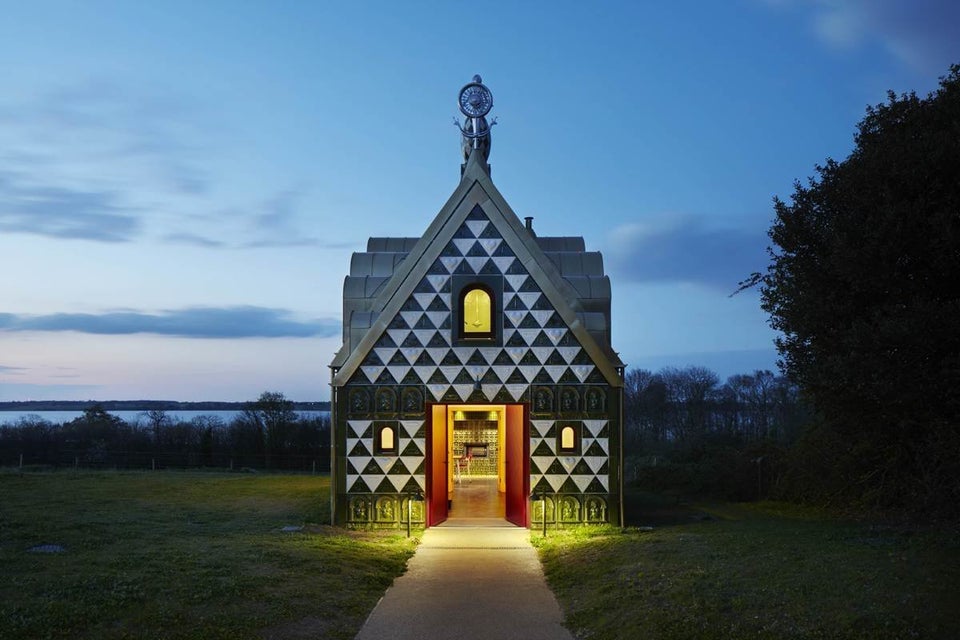 Inside, the house is meant to look like a shrine to the artist's muse, a fictional woman named Julie.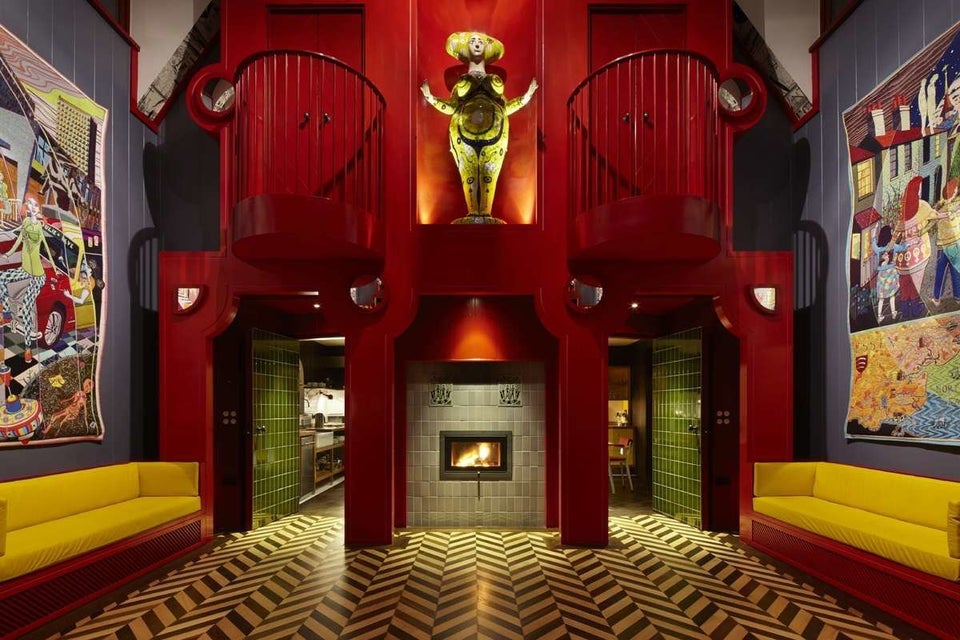 The kitchen is decidedly modern, with a built-in fireplace on the opposite wall.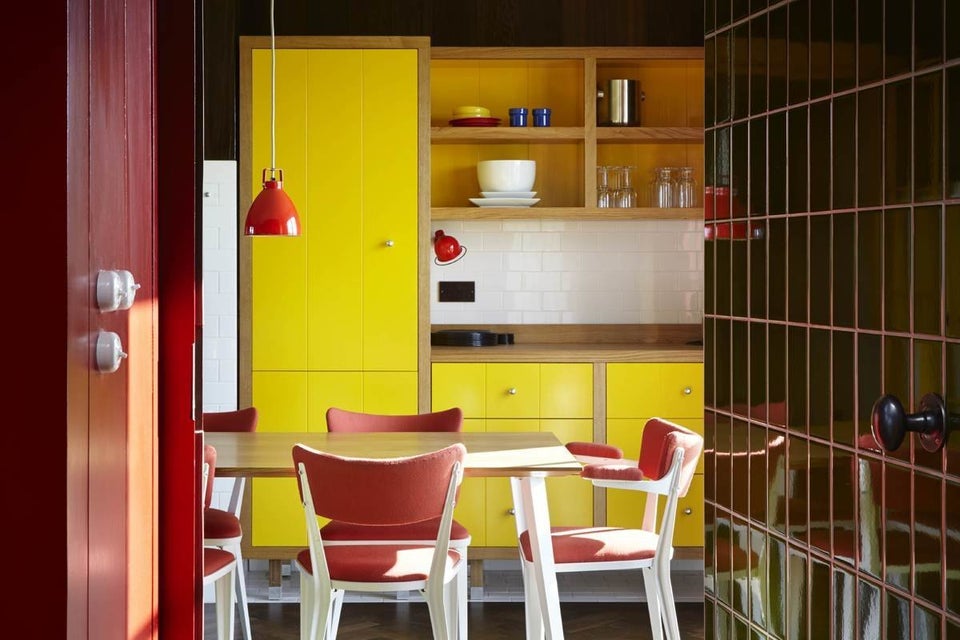 Portraits galore! (They're all of the artist's imaginary woman, of course.)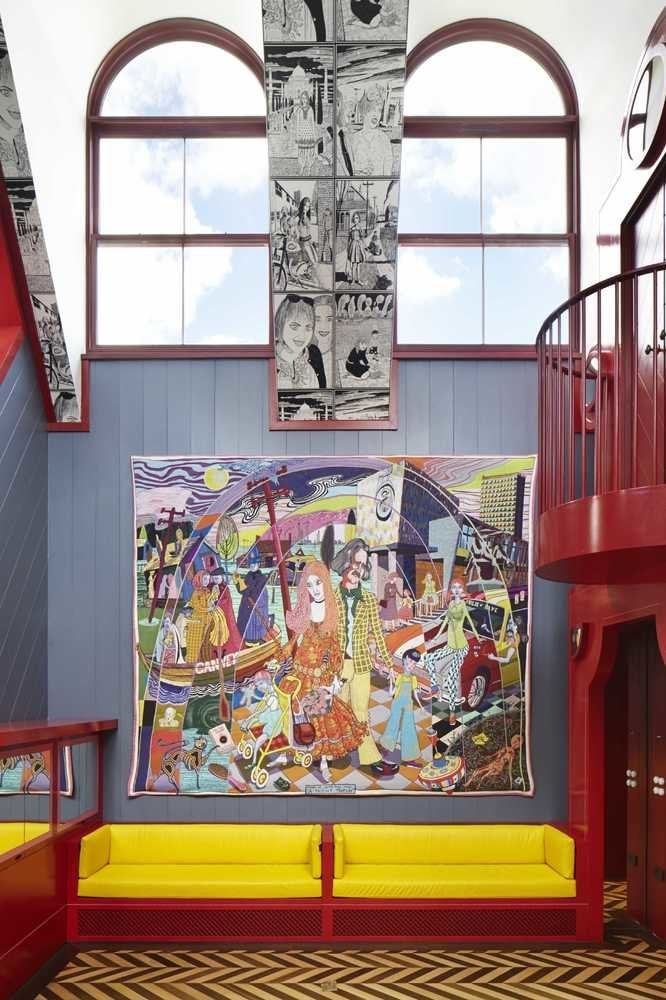 The house sleeps four people in two bedrooms at the back.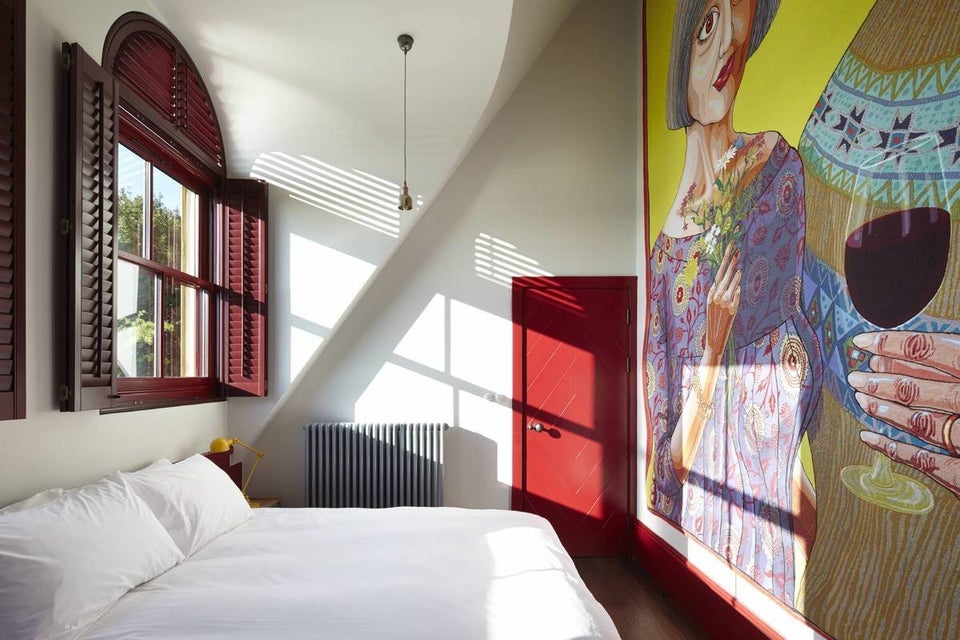 A luxurious bathtub overlooks the English countryside.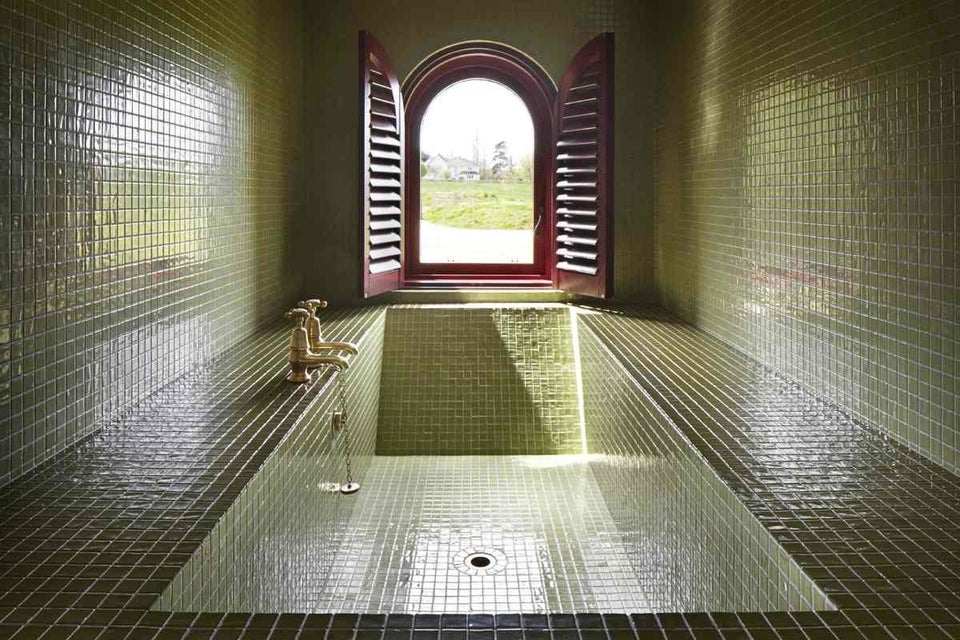 And what dollhouse would be complete without a motorcycle chandelier?!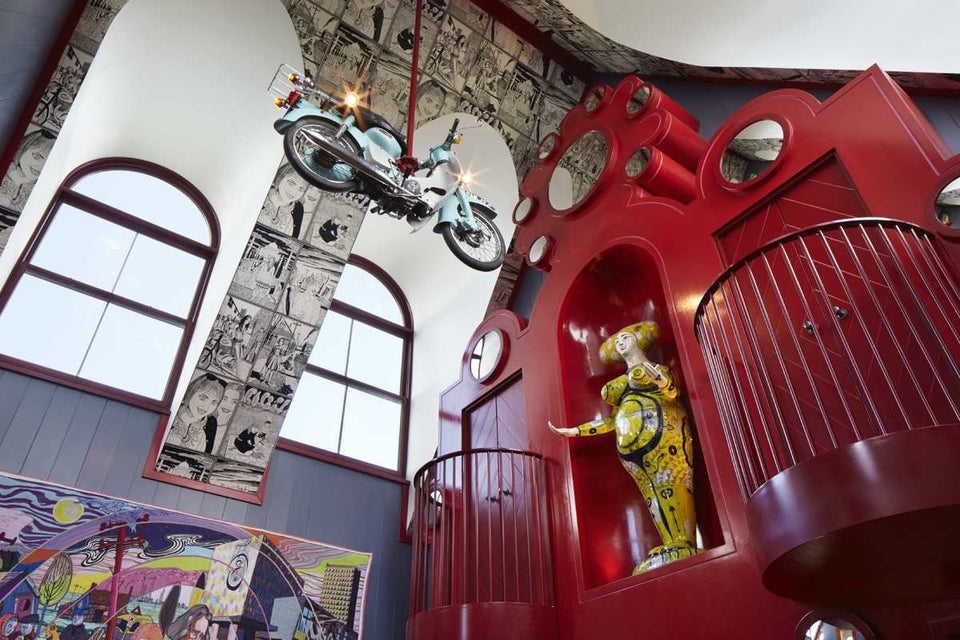 Related
Before You Go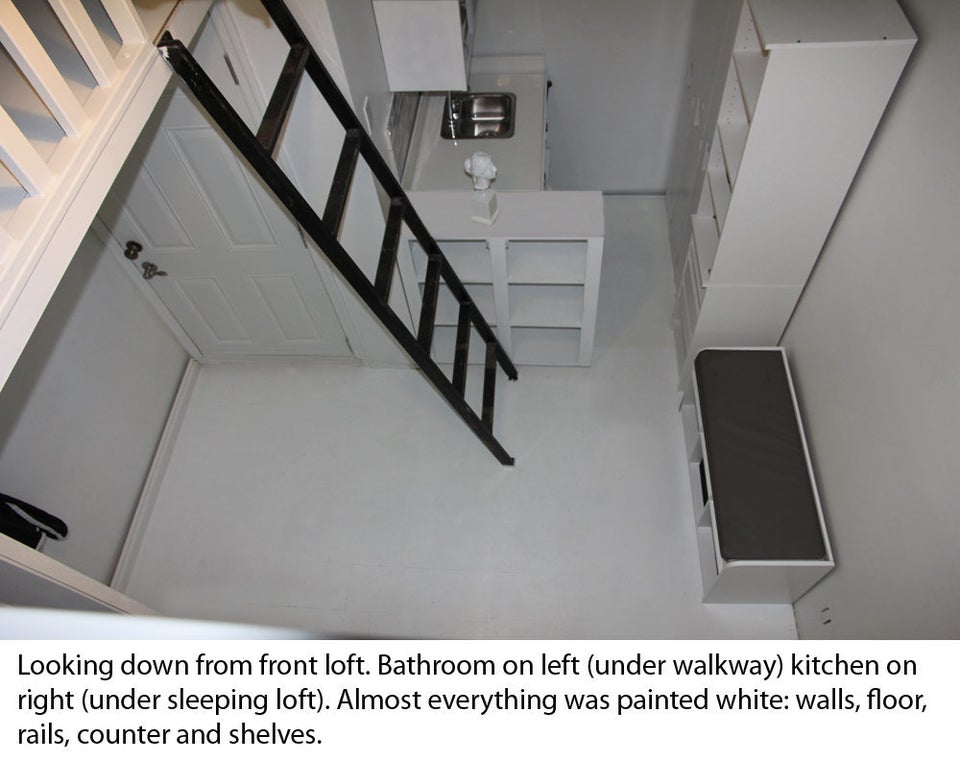 The Hummingbird Tiny House