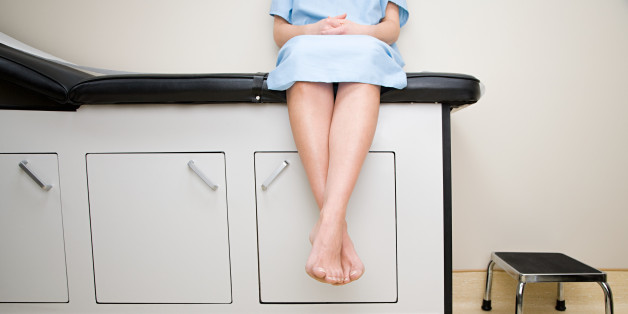 On Tuesday, the House Appropriations Committee released its draft fiscal year 2016 Labor, Health and Human Services, Education and Related Agencies (Labor-HHS) funding bill, which is scheduled to be considered by the Labor-HHS subcommittee tomorrow. Along with cutting billions of dollars in spending for critical health and other programs, many of which will cost the federal government far more than the bill's drafters purport to save, the bill represents a full-scale assault on low-income women's access to essential health care.

The bill continues the ideological attacks of the last five years by once again proposing the elimination of the Title X family planning program, the nation's only grant program solely dedicated to providing family planning and other preventive health care to low-income, under-insured, and uninsured individuals who otherwise would lack access to care. Despite its proven success both in improving public health and saving taxpayer dollars, since 2010, the Title X program has endured $31 million in politically motivated cuts, forcing providers to layoff staff, offer fewer services, and even close health centers.

These cuts have hurt health centers and their patients: as a result of funding reductions alone, nearly 700,000 fewer patients are being served by Title X-funded health centers without indication that they have sought care from other health care providers. This is particularly troubling given that 70 percent of Title X clients have incomes at or below 100 percent of the federal poverty level (that's an income of just $11,770 a year for an individual in 2015).

The House Appropriations Committee stated in its press release that eliminating the "controversial" Title X program will "sav[e] taxpayers nearly $300 million." Nothing could be further from the truth. Not only is the program widely supported--recent polling conducted by NFPRHA found that women are three times more likely to support a member of Congress who wanted an increase in federal funding for family planning than a member of Congress who wanted to cut funding--it is also a money saver. Eliminating Title X would make it impossible for Title X providers to continue providing services that prevent 1.1 million unintended pregnancies, more than 500,000 unplanned births, and nearly 400,000 abortions that would occur annually without the Title X program. These services resulted in $7 billion in savings in 2010--meaning that cutting the nearly $300 million the House Appropriations Committee claims it will save will actually cost taxpayers an additional $6.7 billion a year. Talk about short-sighted.

Not content to simply balance a costly and ill-conceived war against contraception on patients who cannot afford it, the Committee also includes sweeping new religious refusal provisions that would allow health plans, employers, and schools to refuse to cover or pay for benefits that cover abortion or any other item of service to which the plan, employer, or school has a moral and religious objection. The House Appropriations Committee touts its bill as "protect[ing] the rights of all Americans," but what it really does is give some people and businesses a right to use religion to discriminate against and harm others.

Congress needs to stop waging an ideologically motivated war against low-income women and men and start passing legislation that makes fiscal, social, and political sense.
REAL LIFE. REAL NEWS. REAL VOICES.
Help us tell more of the stories that matter from voices that too often remain unheard.