Just before a panel of Republican men on the House Judiciary Committee debated a new anti-abortion bill on Wednesday, a group of their Democratic colleagues staged a rare protest in the hallway outside the committee room.
"It's increasingly evident that the only women's agenda that the Republicans have put forward is to take away your health care rights and then tell you to get lost," Rep. Louise Slaughter (D-N.Y.), co-chair of the House Pro-Choice Caucus, told the crowd of protesters. "Women are sick and tired of these constant attacks on our constitutionally-protected right to choose, while priorities like equal pay, fair wages and paid family leave go unaddressed."
Del. Eleanor Holmes Norton (D-D.C.) and Rep. Diana Degette (D-Colo.) also spoke to the crowd, many of whom held signs that said "Where are the women?"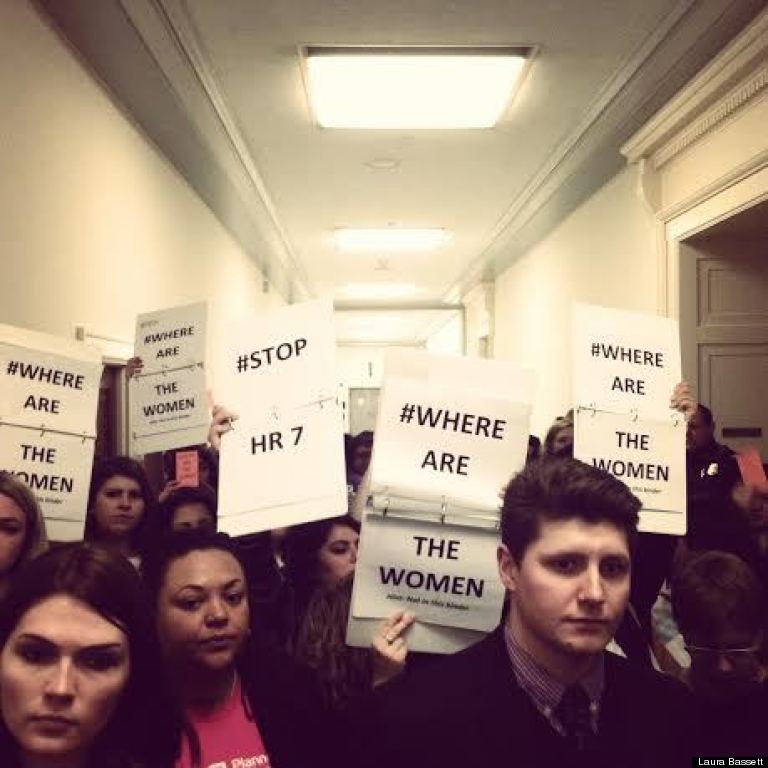 The "No Taxpayer Funding For Abortion Act," sponsored by Rep. Chris Smith (R-N.J.), advanced later Wednesday. The bill denies certain tax benefits to women and small businesses who choose a health insurance plan that includes abortion coverage. It also makes permanent the Hyde Amendment, which has prevented federal funds from being used to pay for abortions for 35 years, and prohibits the District of Columbia from using its own locally-raised funds to help low-income women pay for abortion care.
The bill is the first piece of legislation to be marked up in the full Judiciary Committee this year, and Republicans appear to be rushing it through the legislative process. A markup of the bill was scheduled for less than one week after the first hearing on it.
"Now is the time for Congress to pass one piece of legislation that puts members on record supporting a prohibition on any federal funding of abortion, no matter where in the system that funding may occur," Rep. Trent Franks (R-Ariz.) told colleagues in his opening remarks.
The lack of women involved in the decision-making process on this bill has been notable. The House subcommittee that held an initial hearing on the bill last week is made up entirely of men, and the full, 40-member Judiciary Committee has only five women on it -- all Democrats. Holmes-Norton was denied the opportunity to testify at Thursday's hearing, even though the bill contains a provision that specifically targets her constituents.
At one point during the markup on Wednesday, Rep. Jerry Nadler (D-N.Y.) submitted an amendment that would essentially strike the entire bill and replace it with the "Pregnant Workers Fairness Act," which would require employers to make certain accommodations to their pregnant employees in the workplace.
Republicans voted the amendment down after Franks said it was "outside of the subject matter of the bill at hand."
While Republicans voted to advance the bill out of committee on Wednesday, it has no chance of moving in the Democrat-controlled Senate.
This post was updated to reflect the bill's advance.

Before You Go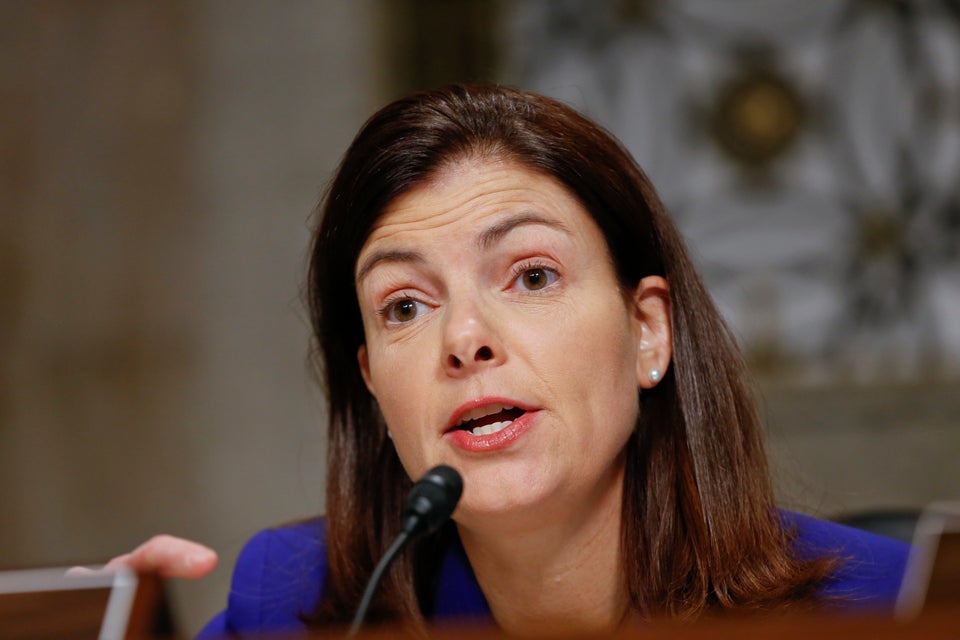 GOP Women In Congress
Popular in the Community