WASHINGTON -- The House GOP quietly blocked funding for ACORN last week, even though the anti-poverty organization has long since been both defunded and disbanded.
Amash's amendment failed, but language to bar ACORN from receiving any money made the final cut. Section 8097 of the bill reads, "None of the funds made available under this Act may be distributed to the Association of Community Organizations for Reform Now (ACORN) or its subsidiaries."
ACORN cannot receive any funding from the U.S. government under any legislation, of course, because ACORN does not exist. Similarly, ACORN has no subsidiaries because ACORN does not exist.
A spokesman for House Speaker John Boehner (R-Ohio) referred questions on the provision to House Appropriations Committee spokeswoman Jennifer Hing. "I don't believe our response has changed since the last time you asked this question," Hing told HuffPost.
In June, the last time HuffPost asked Hing about ACORN defunding language, she replied, "These provisions are typically carried every year in appropriations bills."
The time before that, in March, Hing called ACORN defunding language "a typical provision that is included in most appropriations bills."
HuffPost asks Hing about the language often because the House GOP votes to defund ACORN all the time. Nearly every bill that clears the House Appropriations Committee includes a section barring the use of funds for ACORN, although the specific language varies among different bills.
Conservative political groups targeted ACORN for years, accusing the anti-poverty group, which typically backed liberal policies aiding the poor, of broad voter fraud conspiracies that were ultimately never substantiated. But in the fall of 2009, conservative videographer James O'Keefe released selectively edited videos that appeared to show ACORN employees offering advice on tax avoidance related to prostitution and child smuggling. Independent investigations by the California attorney general, the Massachusetts attorney general and the Brooklyn, N.Y., district attorney would later clear ACORN of criminal wrongdoing, and an investigation by the Government Accountability Office would clear the group of charges that it mishandled federal funds.
Before these investigations were completed, however, Congress banned federal funding for ACORN using broad language that applied to any organization that had been charged with breaking federal or state election laws, lobbying disclosure laws or campaign finance laws or with filing fraudulent paperwork with any federal or state agency. The funding ban also extended to any employees, contractors or others affiliated with any group so charged.
The funding ban passed in the fall of 2009, and in early 2010, a hard-pressed ACORN disbanded. The House GOP has continued to bar the group from receiving federal moneys ever since.

Support HuffPost
The Stakes Have Never Been Higher
Before You Go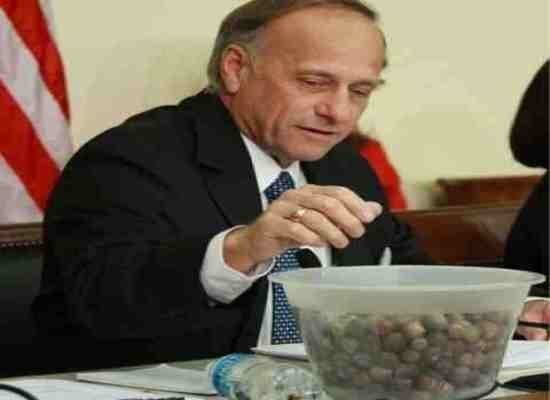 More Crazy Examples of Congressional Theatrics
Popular in the Community