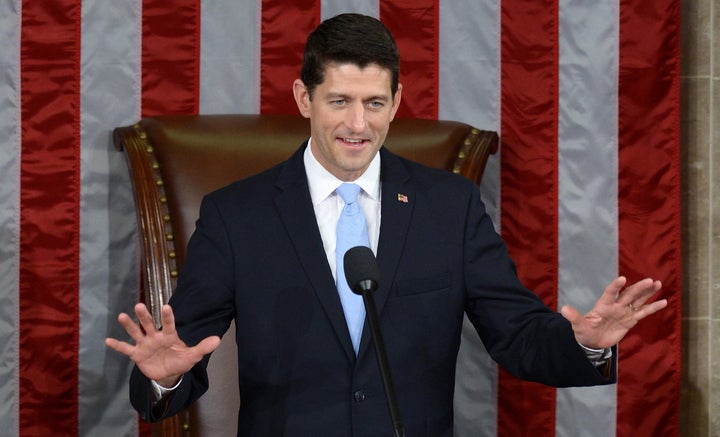 WASHINGTON -- House Republicans are pushing to give private debt collectors the right to target all unpaid tax bills, handing a traditional IRS responsibility over to an industry with a long record of consumer abuse.
Debt collection agencies frequently get into legal trouble for intimidating or misleading borrowers over their debts. The GOP is advocating to empower them with tax debts as part of an effort to pay for highway funding without raising taxes. The idea is that private debt collection companies will be more aggressive with tax delinquents than IRS agents, thus generating more money for the U.S. Treasury.
And private debt collectors probably will in fact be more aggressive than the IRS. But about 79 percent of outstanding tax debt is owed by low-income taxpayers who are essentially too poor to pay, according to Chi Chi Wu, an attorney with the advocacy group the National Consumer Law Center.
"They're going to try to get blood out of a stone, and that's not good for anyone but the debt collectors," Wu told HuffPost.
When the Senate passed its version of the highway bill this summer, it included the measure to privatize tax debt collection. If a similar provision is included in the House bill, it would be almost certain to become law. Rep. John Lewis (D-Ga.) has readied an amendment to strip the measure from the bill, but it is not clear if the Republican majority will even allow a vote on the measure.
Federal highway funding has traditionally been supported by a tax on gasoline, which has been fixed at 18.4 cents per gallon since 1993, despite significant increases in prices at the pump in the decades since. Republicans have resisted calls to modestly increase the gas tax, despite support for such a move from their traditional allies at the U.S. Chamber of Commerce, a lobbying group representing major corporations.
Zach Carter is The Huffington Post's senior political economy reporter and a co-host of the HuffPost Politics podcast, "So That Happened." Listen to the latest episode here:
Popular in the Community