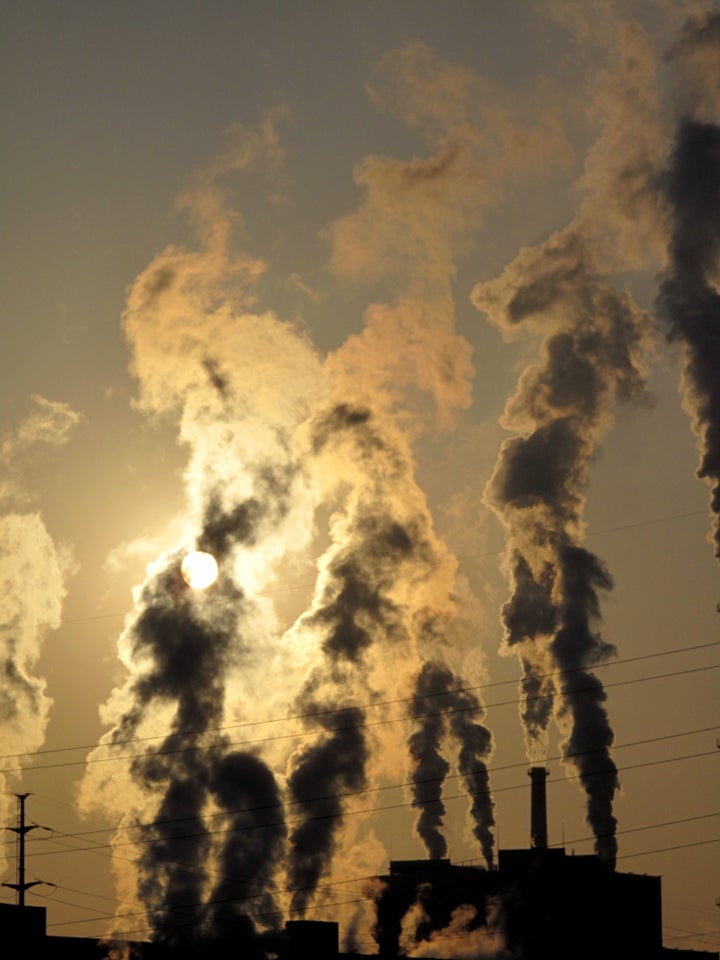 The new soon-to-be Republican Congress is so unconcerned with global warming that their leader, Speaker-in-waiting John Boehner, has announced that they're throwing an entire House committee dedicated to the topic out the window.
"We have pledged to save taxpayers' money by reducing waste and duplication in Congress," Michael Steel, a spokesman for Mr. Boehner, said in a statement. "The Select Committee on Global Warming was created by Democrats simply to provide political cover to pass their job-killing national energy tax. It is unnecessary, and taxpayers will not have to fund it in the 112th Congress."
At a hearing Wednesday, Rep. Jim Sensenbrenner (R-Wis.), the ranking GOP member on the committee who had argued against its disbanding, announced that it would be their final meeting.
"This hearing will be the last of the select committee," he said . "And while I was initially skeptical of the select committee's mission, it ultimately provided a forum for bipartisan debate, and an opportunity for House Republicans to share a different view on the pressing energy and environment issues that we currently face."
Committee Chairman Rep. Ed Markey (D-Mass.) lamented the shuttering of the assembly Wednesday, but promised not to give up on the committee's mission.
"We are not going away because the problems that climate change presents are too dangerous, too urgent, for us to disappear into the abyss of cynicism and lost opportunity," Markey said. "We are not going away because China and India and Germany are not going away as competitors for global energy dominance. We are not going away because the national security threats from our continued dependence on foreign oil are not going away."
Since the panel's inception, Democrats have held more than 75 hearings focusing on the impacts of global warming, ending U.S. reliance on foreign oil, and "clean energy" job creation, Markey said. The committee served as a political platform for Democrats as they worked to pass sweeping energy and climate legislation through the House last year, but the panel doesn't have any authority to write legislation.
As the New York Times points out, legislative issues concerning climate change are traditionally overseen by the House Energy and Commerce Committee, and the Natural Resources Committee.
Those concerned about the effects of climate change and global warming, then, will likely not find solace in the ongoing battles to lead those committees.
Rep. Fred Upton (R-Mich.), who is more receptive of environmental causes than the other contenders, Rep. John Shimkus (R-Ill.) and Rep. Joe Barton (R-Texas), is currently engaged in a difficult contest to prove his conservative credentials to GOP leadership.
Rep. Doc Hastings (R-Wash.) who is likely to assume the House Natural Resources Committee chair, recently decried the decision by the Obama administration to halt offshore oil drilling in the Eastern Gulf of Mexico. He is also in the midst of lobbying the House GOP Steering Committee to hand over the energy concerns of the Energy and Commerce Committee to the Natural Resources Committee.
Popular in the Community