With only seven workdays left between now and the end of the first session of the 113th Congress, a full House committee has found time to hold a hearing on extraterrestrial life.
The Committee on Science, Space and Technology, chaired by Rep. Lamar Smith (R-Texas), will meet for a hearing called "Astrobiology: Search for Biosignatures in our Solar System and Beyond" for two hours Wednesday to "investigate what methods are being used to determine if any of these planets may harbor life," according to the hearing charter.
Republicans on the Science Committee may be open to the possibility of alien life on other planets, but Smith and many of his colleagues are much less convinced that global warming is happening on this one, or that it might be caused by humans.
House Speaker John Boehner (R-Ohio) was on the defensive earlier Tuesday amid criticism that the current Congress is the most unproductive in modern history. He told reporters, "Whether it's the economy, whether it's jobs, whether it's protecting the American people from Obamacare -- we've done our work."
"The House continues to do its job," he said. "It's time for the Senate to get serious about doing theirs."
As the least productive Congress in recent history, lawmakers have managed to pass 55 bills into law this year -- seven fewer than the 112th Congress had passed at this time last year. The Senate is currently scheduled to work through most of the month.
Before You Go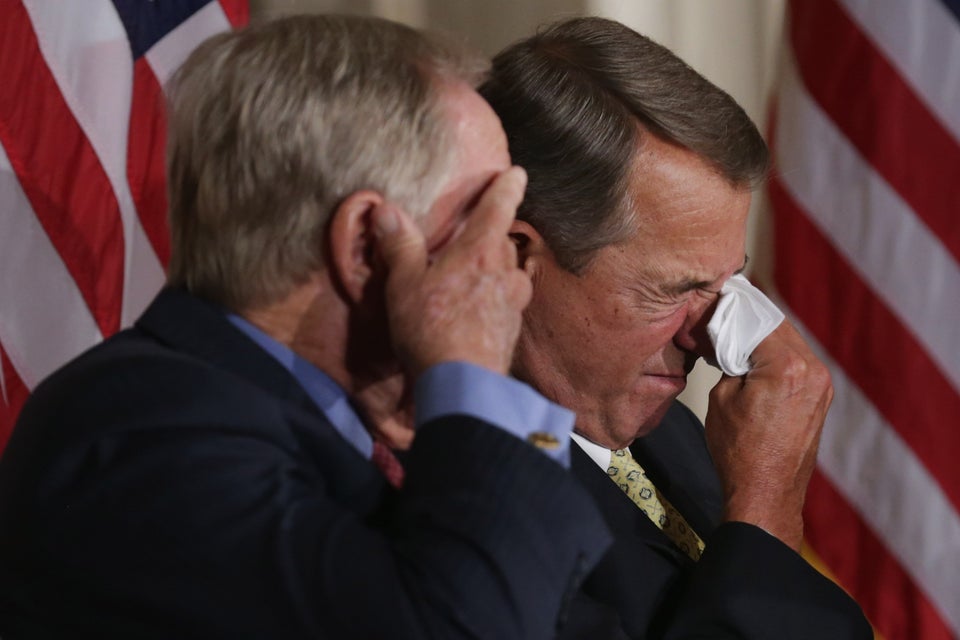 John Boehner Cries
Popular in the Community