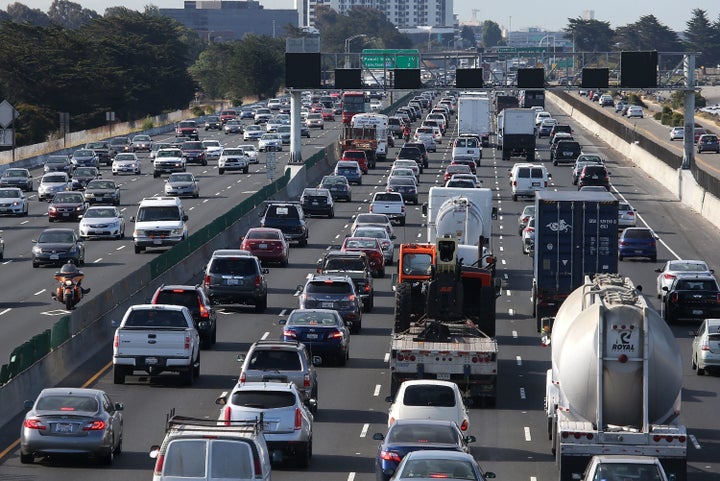 WASHINGTON -- With two weeks left before a critical deadline, the House on Wednesday passed legislation funding the nation's highways, bridges, and roads for an additional five months. The Senate has other plans.
In a 312-119 vote, the House passed a short-term extension to inject the Highway Trust Fund with $8 billion before it is set to go broke on July 31. Without the extra funds, Transportation Secretary Anthony Foxx warned, he will begin to slow federal transportation aid to states on Aug. 1.
Congress cannot simply extend the Transportation Department's authorization to pay states, but needs to infuse cash into the fund. The House bill scrapes together money from a variety of sources to cover the amount needed to keep the fund running until Dec. 18.
"The House has now taken the first step to providing the stability and predictability that our highway program needs," said Rep. Paul Ryan (R-Wis.) "This plan gives us our best opportunity to produce and pass a long-term bill to rebuild America's roads, bridges, and other infrastructure this year."
Ryan, who authored the bill and chairs the House Ways and Means Committee, urged the Senate to "move quickly" to pass the five-month extension.
"This bipartisan action will keep construction workers on the job, and pave the way for further efforts on a long-term infrastructure plan," House Speaker John Boehner (R-Ohio) added.
But Senate Republicans are taking a different route, pressing forward on a long-term solution for the fund, with only 12 days remaining before the deadline.
Senate Majority Leader Mitch McConnell (R-Ky.) remained adamant on Tuesday that the upper chamber would bring a lengthier fix to the floor -- one that would supply the fund through next year's election or beyond.
After Wednesday's House vote, that tune didn't change. Don Stewart, McConnell's spokesman, said leaders were working on a long-term solution. The Senate will have its first vote on a vehicle to move its highway bill on Thursday.
It will take a lot of work for the Senate to reach final passage on a long-term bill though. Right now, there is no consensus among Republicans on how to pay for a six-year, let alone a one-year highway bill, because no one wants to raise the federal gas tax -- the primary source of revenue for the fund.