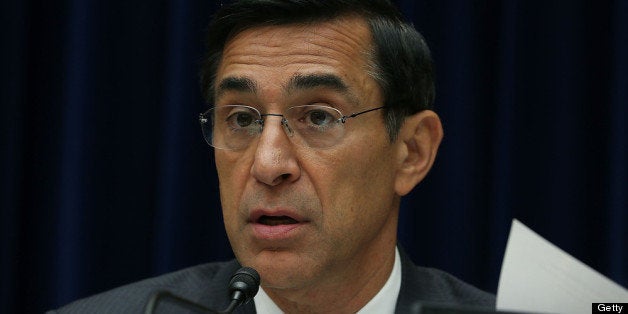 (Updates to include full quotes from Hofacre)
WASHINGTON, June 13 (Reuters) - Congressional investigators probing the U.S. Internal Revenue Service's scrutiny of conservative political groups will interview a key Washington IRS official on Friday and want to speak with as many as 20 more people, sources told Reuters on Thursday.
IRS lawyer Carter Hull will be deposed by congressional lawyers on Friday, said sources close to the Republican-controlled House of Representatives committee taking the lead in an inquiry that involves several panels on Capitol Hill.
In an earlier interview with the House Oversight and Government Reform Committee, a lower-level worker from the IRS office in Cincinnati criticized Hull for micro-managing the processing of applications for tax-exempt status from conservative groups when they began emerging in 2010.
Congressional panels and the FBI are investigating revelations that came to light last month about the IRS using terms such as "Tea Party" and "Patriot" to single out groups for scrutiny when they applied for tax-exempt status through the Cincinnati office.
Some Republicans have alleged there were political motives behind the practice and are trying to find evidence linking it to the White House.
An audit last month from the U.S. Treasury inspector general for tax administration, which monitors the IRS, found no evidence of political or White House involvement. The congressional panels are conducting their own investigations.
At least five IRS officials have given transcribed interviews so far to congressional investigators. Those interviewed include four workers in Cincinnati and Holly Paz, a mid-level Washington official who oversaw tax-exemption applications. Paz was replaced last week.
Hull was involved early on in assisting the Cincinnati office to review applications, according to a transcript of a congressional interview with an IRS specialist in Cincinnati.
Attempts to reach Hull were unsuccessful.
Elizabeth Hofacre handled Tea Party applications and told investigators that Hull reviewed her responses to applicants, according to transcripts reviewed by Reuters.
Hofacre was in charge of the Tea Party applications in April 2010 and was the primary specialist on them until October of that year, when she applied for and got another job within the IRS, she said in the interview.
It is unclear from Hofacre's interview how much authority Washington asserted over her handling of the cases. In one exchange she said, "I had no autonomy." In another, she said, "They gave me the leeway just to work with them and go by their guidance."
At another point, "They weren't involved in ... actual reviewing."
At least one Cincinnati IRS official not previously interviewed was called in to speak with investigators this week, according to a congressional committee source involved in the inquiry.
The House Oversight and Government Reform Committee has identified about 20 more officials for future interviews, another source close to the process said.
Leaders of the House committee have been squabbling all week about whether to release full transcripts of the interviews their staffers have done.
Committee Chairman Darrell Issa, a Republican, first released selected excerpts from some interviews on June 2. He was criticized for that by Elijah Cummings, the committee's top Democrat, for "cherry picking" statements to prove there was political involvement.
Cummings on Sunday unveiled his own selected excerpts, including comments from an IRS manager in Cincinnati who described himself as a "conservative Republican."
Cummings said the interview showed the screening of conservative groups originated in Cincinnati office and called on Issa to release the full transcripts completed thus far.
To respond to Issa's contention that doing so would compromise the investigation, Cummings proposed Issa redact portions that would interfere with the investigation by Monday. (Editing by Kevin Drawbaugh and Peter Cooney)
Calling all HuffPost superfans!
Sign up for membership to become a founding member and help shape HuffPost's next chapter
BEFORE YOU GO
PHOTO GALLERY
Politicians React To IRS Scandal