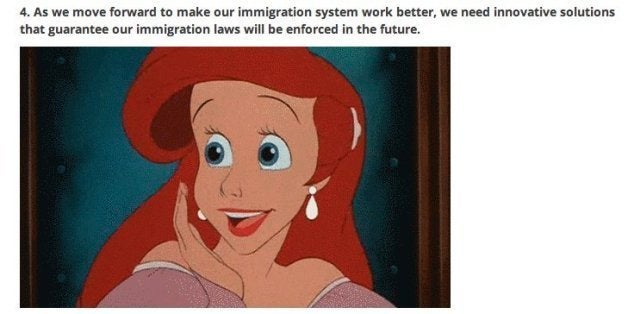 In a departure from the traditional practice of using prose to convey official messages, the committee chaired by Rep. Bob Goodlatte (R-Va.) criticized President Barack Obama's executive actions on immigration using quips illustrated by GIFs of celebrities gesticulating.
"Right now, one single person -- the President of the United States -- can turn off the enforcement of our immigration laws unilaterally," the press release begins. "For real."
Below that text appears a GIF of actress Anna Camp from the movie "Pitch Perfect" making an incredulous facial expression. The GIF is emblazoned with a line of dialogue from the film: "aca-scuse me?"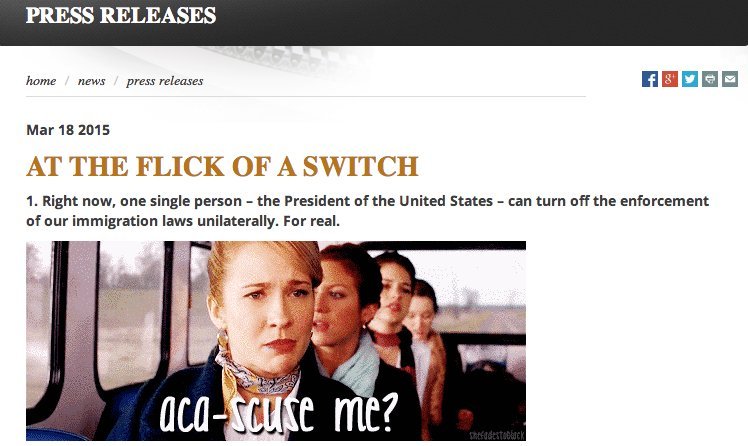 The press release takes issue with Obama's use of executive authority to allow undocumented immigrants who are parents of U.S. citizens or legal permanent residents to apply for deportation relief and work authorization in the United States. The program, which was the most important element of a set of immigration changes announced by Obama in November, has been halted by an injunction while a lawsuit against it proceeds.
A House Judiciary aide told The Huffington Post in an email that the committee is always exploring new ways of communicating its message.
"GIF op-eds are being used more and more, including here in the halls of Congress," the aide said.
Indeed, politicians from both parties have occasionally used GIFs in recent years to illustrate policy points. In 2013, the House Energy and Commerce Committee published a timeline of the Keystone XL pipeline controversy illustrated with GIFs from "New Girl," "Napoleon Dynamite" and more. And this January, the office of House Speaker John Boehner (R-Ohio) used Taylor Swift GIFs to explain Boehner's opposition to Obama's plan of offering two free years of community college.
In a reflection of the racial demographics of House Republicans, all of the GIFs in Wednesday's Judiciary Committee press release depict white people, among them Jennifer Lawrence, Britney Spears and Steve Carell. The vast majority of the 245 House Republicans are white. Seven are Hispanic, and two are black.
Unlike House Republicans, however, the people seen in the GIFs are nearly all female. Only 23 House Republicans, or a little less than 10 percent, are women.
"The Little Mermaid" tells the story of a woman who is part fish and who longs to emigrate from sea to land. In the 1989 Disney film, the mermaid stays on land.
This post has been updated to include previous instances of government communications that used GIFs.
Before You Go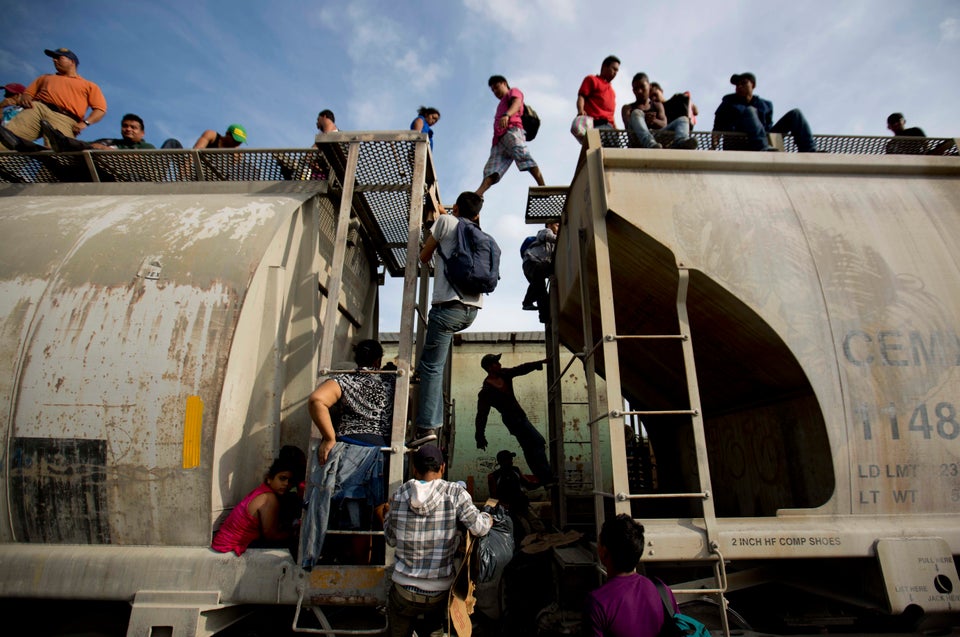 Why Latin Americans Really Come To The U.S.
Popular in the Community