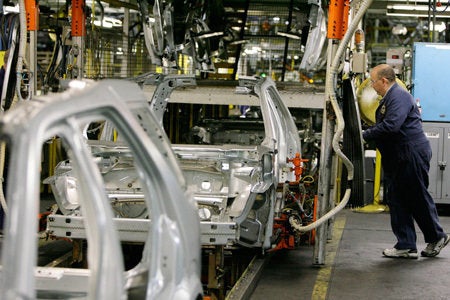 The House of Representatives on Wednesday approved a $25bn package of low-cost loans to help hard-pressed carmakers and their suppliers finance plant modernisation at a time of restricted access to public capital markets.
The automotive loans are separate from the proposed $700bn bail-out for the banking sector, which is still being debated in Congress. The House approved the measure 370-58, setting the stage for Senate approval within days.
The industry's case has been helped by the fact that Michigan and Ohio, the two states most dependent on the car industry, are key swing states in the November 4 presidential election.
Read HuffPost blogger Steve Parker's ongoing coverage of the loans automakers have been lobbying for:
Related
Popular in the Community