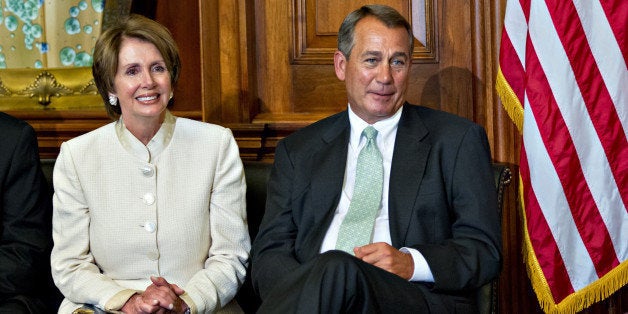 WASHINGTON -- The House passed a bill Thursday that may be its biggest legislative accomplishment of the year: a $214 billion package that fixes a massive funding gap in Medicare, extends health care for poor children and makes long-term spending cuts.
The bill overwhelmingly passed 392-37, a rare moment of bipartisanship for a Congress accustomed to little action.
"If someone came down from Mars today, into this chamber, they'd be shocked at this camaraderie," said Rep. Bill Pascrell (D-N.J.). "This is great. You've got to admit, this is a good feeling."
The Medicare Access and CHIP Reauthorization Act of 2015 has a little something for everyone. Both parties have been eager to tackle the issue at the core of the legislation: a permanent replacement for the so-called Medicare "doc fix," an annual vote to stave off cuts to the rates that doctors get paid by Medicare. The new bill instead will offer gradual raises to doctors. Democrats like the bill's plan to extend the Children's Health Insurance Program for two years. Republicans like its $70 billion offset, which stems from structural changes to Medicare, like requiring high-income seniors to pay more and reducing spending on Medigap plans.
Lawmakers seemed as happy as they did surprised that they could do something so important.
"This has been an incredible week," said Rep. Jim McGovern (D-Mass.). "First, Ted Cruz signs up for Obamacare. Now we have this bipartisan compromise on the doc fix, it reauthorizes CHIP and provides money to our community health centers. Who knows, if this is contagious, maybe next week we'll deal with climate change."
"I would say to the American people, don't look now but we are actually governing," said Rep. Renee Ellmers (R-N.C.). "Imagine where we'll be in a year from today, when we're not trying to come up with another $1 billion Band-Aid."
The bill already has President Barack Obama's blessing, but the remaining challenge is how, and when, it gets through the Senate. Democrats there are unhappy with some of its details and not sure whether they'll support it. Republican leaders have also been quiet on the bill, though some key GOP legislators have publicly embraced it.
"I can't imagine another bipartisan opportunity like this coming around again anytime soon," Sen. Orrin Hatch (R-Utah), who chairs the Senate Finance Committee, said Wednesday. "Anyone who thinks we can continue to put this off, to wait around for that perfect bill to come together, is fooling themselves."
Time is short. The current "doc fix" expires on March 31, which means doctors will start being hit with a 20 percent payment cut from Medicare if the Senate doesn't act. Add to the mix that Congress is going into recess on Friday for two weeks, and the Senate is already booked up all day and all night Thursday with a budget debate.
The Senate has two choices: either unanimously agree to pass the House bill late Thursday, or punt it to when they come back in mid-April. That would mean Congress blows the March 31 deadline, but the Centers for Medicare and Medicaid Services has in the past found ways to avoid immediate cuts to doctors' payments.
House Minority Leader Nancy Pelosi (D-Calif.) hinted Thursday that she expected the Senate to pass the bill before leaving town. "I believe this will move," she told reporters.
But Sen. Jeff Sessions (R-Ala.) said on the Senate floor that he's not happy that the bill adds to the deficit and he wants some time to potentially change it. The bill adds $141 billion to the deficit over 10 years, though the Congressional Budget Office says it costs less than keeping the current system in place and increasingly saves money after 10 years.
It only takes one senator to oppose unanimous consent to pass a bill, so Sessions could hold it up, if he wanted to.
UPDATE: Around 3:15 a.m., as the Senate wrapped up its budget debate, Senate Majority Leader Mitch McConnell (R-Ky.) said he is punting the vote on the Medicare bill to after the Senate comes back from recess. He said the Centers for Medicare and Medicaid Services has indicated it can get around the short break in funding.
"They can handle a two-week gap here," McConnell said. "I want to reassure everyone who's interested in this legislation we'll move to it very quickly when we get back. ... There's every reason to believe it's going to pass the Senate with a very large majority."
Before You Go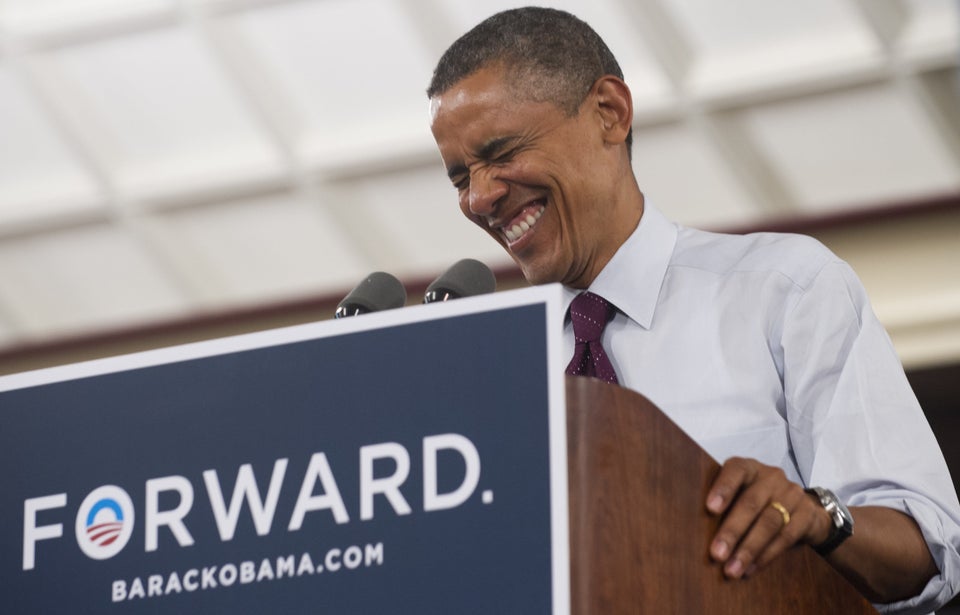 HAHA: Politicians Cracking Up
Popular in the Community