 WASHINGTON –- The House is expected to vote Wednesday on a Republican-backed bill that would make it more difficult for the president to declare new national monuments.
The bill, "Ensuring Public Involvement in the Creation of Natural Monuments Act," was authored by Rep. Rob Bishop (R-Utah). It would put in place new specifications on what a president must do in order to use powers granted under the Antiquities Act, a 1906 law that allows the president to designate "historic landmarks, historic and prehistoric structures, and other objects of historic or scientific interest that are situated upon the lands owned or controlled by the Government of the United States" as monuments.
Republicans in the House have balked at the Obama administration's use of the law, however. Bishop, who serves as chair of the House Natural Resources Public Lands and Environmental Regulation Subcommittee, called Obama's designation of the new portion of the Coastal California National Monument "purely political" and argued that it "undermines sincere efforts to reach consensus on questions of conservation." His bill would require additional environmental analysis and public comment before the president could declare a new monument, and would only allow the president to declare one monument per state per term, unless he or she gets approval from Congress.
Environmentalists, meanwhile, have dubbed Bishop's measure the "No New National Parks" bill. They say the House bill puts up unnecessary obstacles to protecting the country's notable places.
The Antiquities Act, said Kristen Brengel, senior director of legislative and government affairs at the National Parks Conservation Association, "is just a great, bipartisan law that has been used for 100 years."
"If it ain't broke, there's no reason to fix it," Brengel said. "Congress should be focused on fixing the economy, not on dismantling great laws that have protected some of the most important places in the country."
She noted that many of the additions in recent years have helped diversify properties in the National Park Service, adding locations like Maryland's Harriet Tubman Underground Railroad National Monument in March 2013, which is the first monument named for an African-American woman. The Cesar E. Chavez National Monument, designated in October 2012 in honor of the labor leader, is the first to honor a contemporary Latino. This bill would mean "slamming the brake pedal on diversifying the National Park Service," Brengel said.
Chavez's son Paul has also spoken out against efforts to block use of the Antiquities Act. "Any proposal to prohibit or restrict the president's authority to bestow the honor of a new National Park site to commemorate important American figures and movements that strengthened our democracy should be opposed," he said in a statement.
In a speech last November, Interior Secretary Sally Jewell said that if Congress doesn't provide new protections for public lands, the administration will. "Congress needs to get moving to pass dozens of locally supported bills," Jewell said. "If Congress doesn't step up to act to protect some of these areas that have been brought forward by communities, then the president will act. President Obama also alluded to using the act in his State of the Union address in January.
Before You Go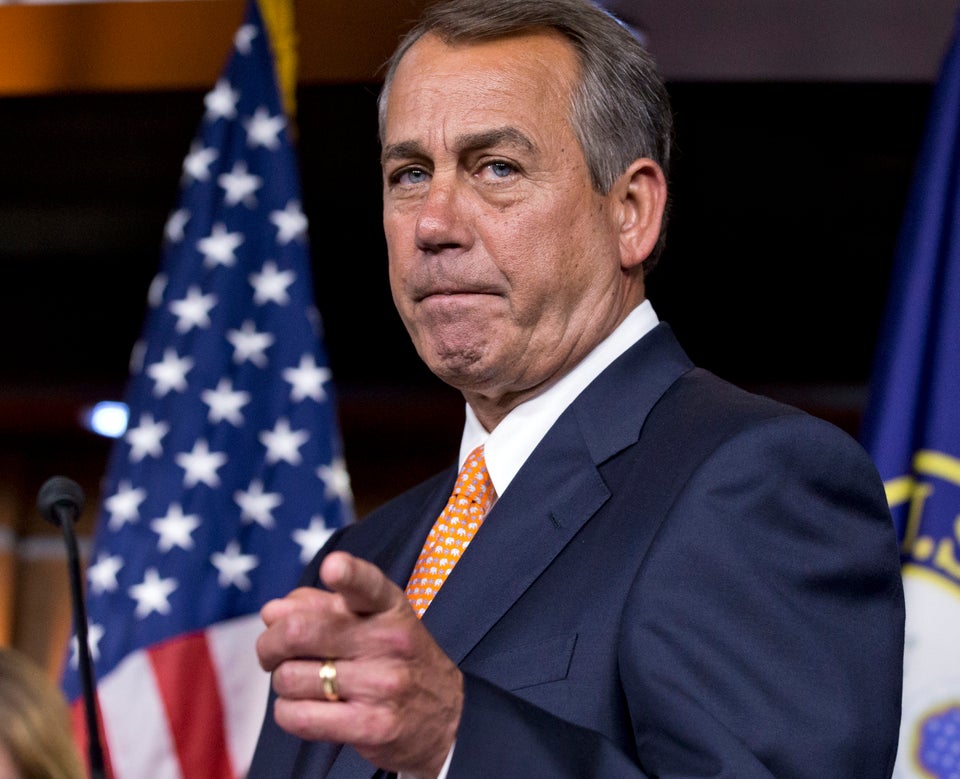 Conservatives Pointing Fingers
Popular in the Community