 WASHINGTON -- If you were planning on a visit to Freddy's, the barbecue joint that fictional Rep. Frank Underwood visits on a regular basis in "House of Cards," you should stop. Freddy's, too, is fictional.
But a local expert says there are places to get delicious, no-frills barbecue in the nation's capital. Some are so hidden a member of Congress could hold a secret rendezvous there.
In the popular Netflix series, Underwood visits Freddy's to unwind after long days on Capitol Hill, talk strategy with the restaurant's owner and participate in backdoor deals. He also eats sticky, saucy ribs.
"If I were to make one criticism of the show, it's a South Carolina congressman's barbecue of choice appears to be fairly sticky ribs, when true South Carolina barbecue uses a mustard-based sauce and even when it's not that, it's a more North Carolina vinegar mop," said Meat Week founder and Capital Spice blogger Mike Bober.
"Underwood is from Gaffney, S.C., which is right across from Gastonia, N.C., so it's distinctly possible that it's a North Carolina-based barbecue town," Bober added. "But it's more likely that he'd be eating pulled pork than ribs. If you're looking to ascribe a deeper meaning to it, it means he's now a creature of Washington and will take whatever barbecue he could get."
How does a D.C. food blogger know so much about regional barbecue? "Back in the day," Bober said, "I used to run a leadership PAC for a member of Congress, and our big fundraiser every year included flying in barbecue from Kansas City, Texas, Memphis and North Carolina and giving people a chance to have a cross-country barbecue tasting without leaving Capitol Hill."
Bober thinks Freddy's, the too-good-to-be-true spot, isn't based on any real-life D.C. restaurant -- which is a shame.
"It's independent from anything that really exists," he said. "If it did exist, I would absolutely eat there."
So where can you get "House of Cards"-worthy storefront barbecue in Washington? Bober has two recommendations.
"One place I think that might be good, where they focus on old-school soul food-style barbecue, is Levi's Port Cafe on 8th Street SE below the Southeast-Southwest Freeway," he said. "It's an old-school, vinegar-based pork barbecue. It has a lot of good soul food sides, and they have a really good slaw."
If you want no-frills barbecue in D.C. but maybe not near a highway, Bober recommends heading to Northwest.
"The best is probably the Rocklands in Glover Park. They really only have the one table, so it's the spirit of Freddy's, just a more refined take on it," he said. "It's also far enough from Capitol Hill so a guy like Underwood could have a meeting and not have it show up in Roll Call."
Support HuffPost
The Stakes Have Never Been Higher
Related
Before You Go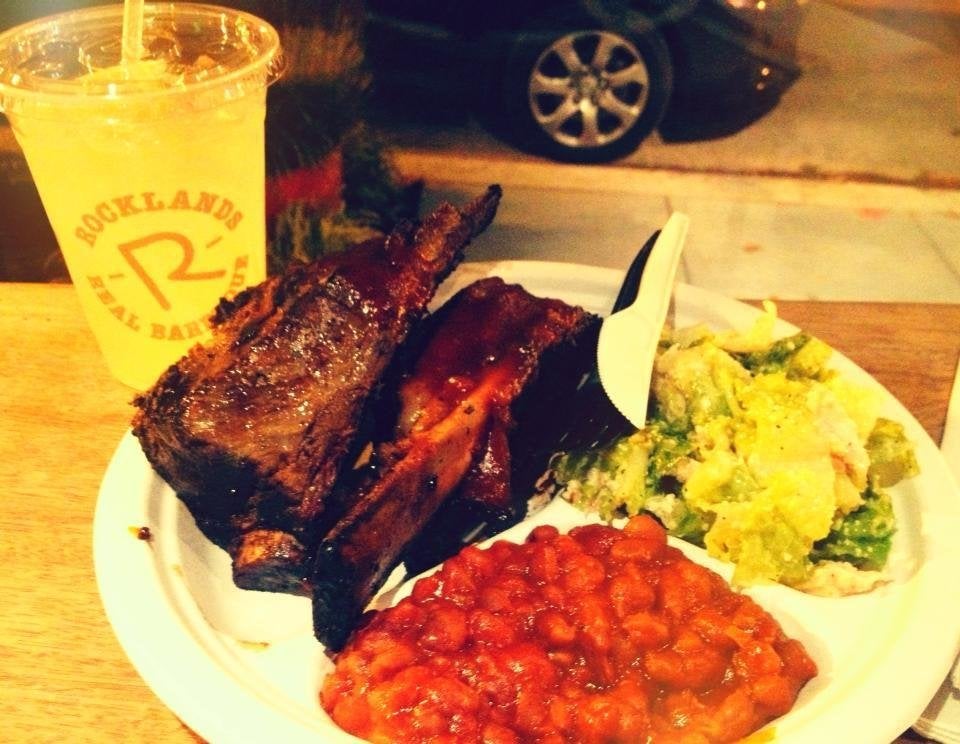 D.C. BBQ
Popular in the Community