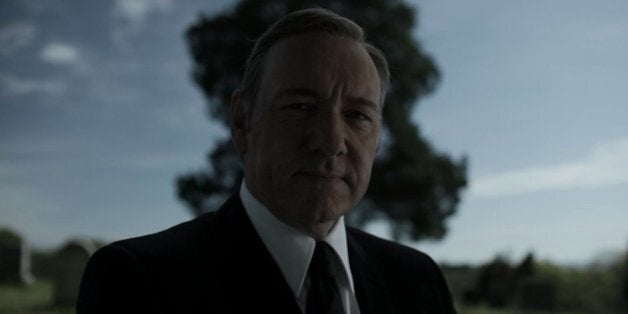 The third season of "House of Cards" leaked online for a brief moment on Wednesday, allowing pretty much everyone who writes about pop culture on the Internet to spend 58 minutes with the season premiere. "Due to a technical glitch some Underwood fans got a sneak peek," a representative for Netflix said in a statement. "He'll be back on Netflix on Feb 27. #no spoilers." Okay, fine, #no spoilers (not even about that guy), but that doesn't mean we can't discuss some specifics, especially those put out by Netflix itself. Ten of the season's 13 episodes were included in the leak, each accompanied by vague descriptions that would make Matthew Weiner confused. Ahead, what fans can expect from the third season according to Netflix.
1. "A rocky start for the Underwood Presidency. Frank wants to introduce an ambitious jobs program, while Claire sets her sights on the United Nations."
2. "Claire's U.N. bid runs into trouble. Frank fights off mutiny with a bold address to the country."
3. "The Russian president's state visit becomes a cold war of wills, and some punks heat things up."
4. "Claire bypasses Russia at the U.N. Frank tries to outmaneuver a potential challenger and ends up face to face with a higher power."
5. "Frank declares war on Congress to jump-start his jobs program. Claire spars with the Russian Ambassador."
6. "Frank and Claire travel to Moscow to negotiate the return of an imprisoned U.S. citizen. Claire takes a stand that jeopardizes their plans."
7. "The damage is done and the Underwoods must repair it. But deep wounds don't heal fast, and sometimes not at all."
8. "A hurricane endangers more than just the entire East Coast and Frank must make a difficult choice."
9. "The Jordan Valley erupts in chaos just as Frank's campaign is picking up steam. Claire gets disturbing intel and counsels him."
10. "Frank needs to deal with Petrov one on one while Claire tries to preserve the peace-keeping mission. Sacrifices must be made."
"House of Cards" returns on Feb. 27
Before You Go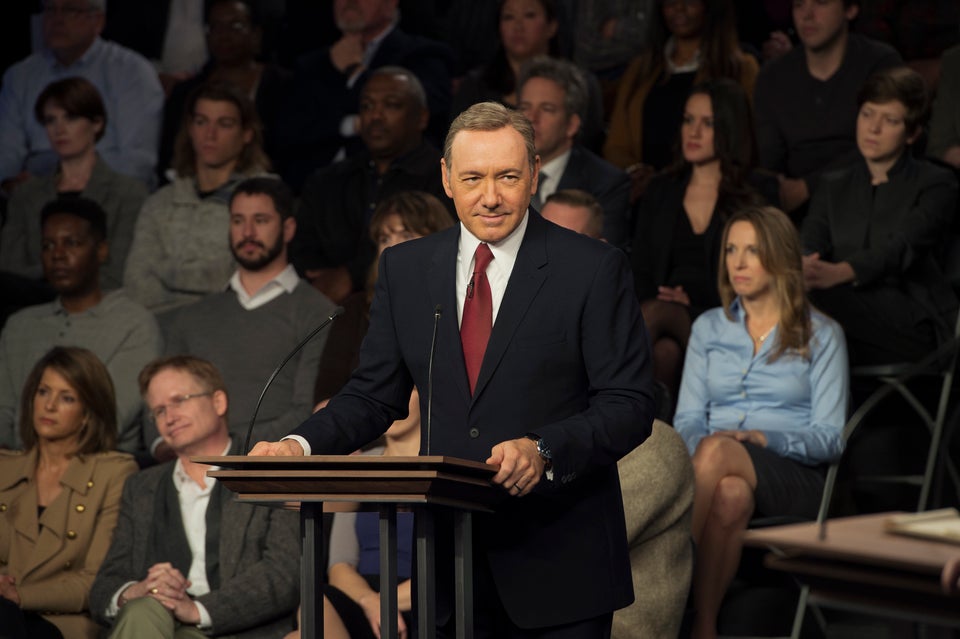 "House of Cards"
Popular in the Community