Frank and Claire Underwood are on the up. Netflix released a poster and motion poster for the upcoming third season of "House of Cards" on Thursday, which depicts the couple descending the steps of what appears to be Air Force One. At the end of last season (SPOILER ALERT), Frank's masterful manipulation finally brought him to the highest office in America. When Season 3 premieres on Feb. 27, viewers will get a taste of life under President and First Lady Underwood's rule. (You can see a trailer for the upcoming season here.)
The new poster's plane imagery appears to callback to Netflix's December announcement of the Season 3 return date. In that promo, the Underwoods ascend the stairs of a plane. Which raises the question: Where did they fly to and what scary plan was hatched on board?
"House of Cards" Season 3 premieres in full Friday, Feb. 27 on Netflix.
Before You Go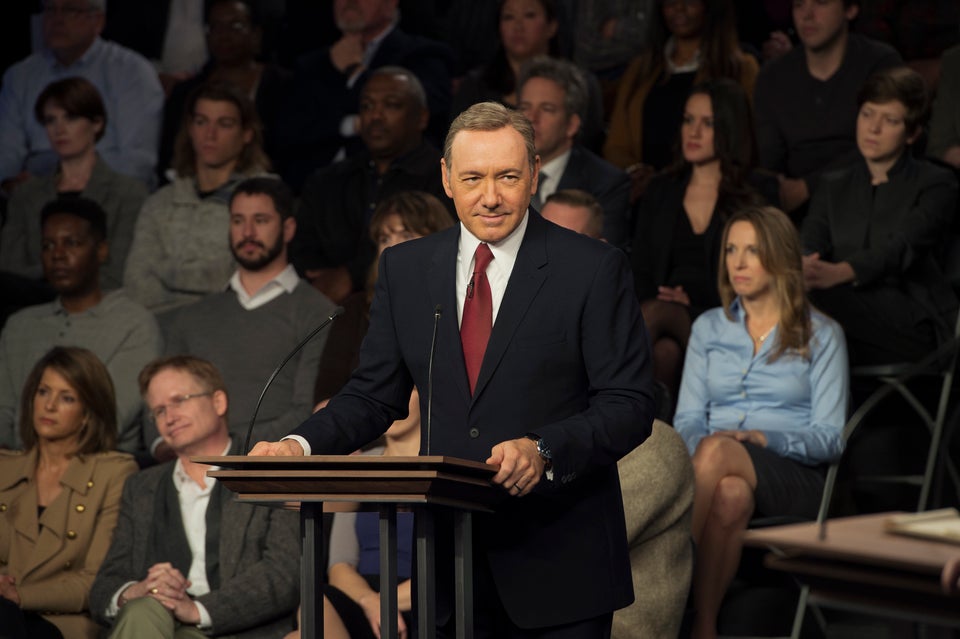 "House of Cards"
Popular in the Community