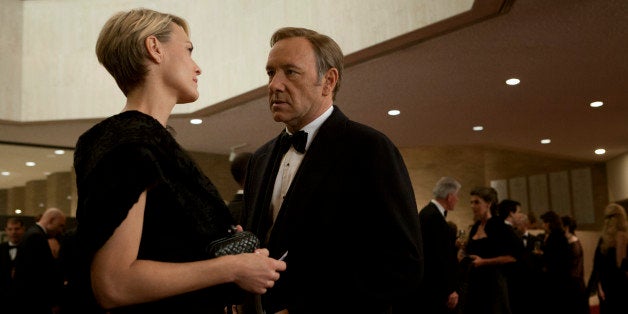 Need more "House of Cards" to hold you over until the second season premiere?
Well, you're in luck because Netflix has added some bonus content to their Emmy award-winning series.
Variety reports that audio commentaries from six of the first season directors have been added to Netflix as a listening option. The commentaries available are from David Fincher, James Foley, Joel Schumacher, Charles McDougall, Carl Franklin and Allen Coulter.
So if you want to hear all the behind-the-scenes info about the making of this political game-changer head on over to here .
The commentaries can be found in the options section where you would select subtitles or other audio alternatives.
"House of Cards" season 2 premieres on Netflix Feb. 14.