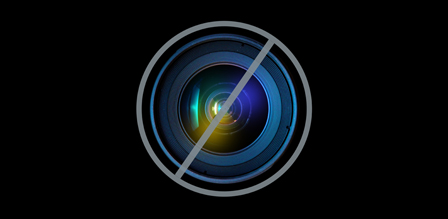 When it comes to corporate shenanigans, it's safe to say that the American public is not exactly in a forgiving mood. So it would take an especially deft TV program to make us enjoy the antics of sharklike business consultants whose sole goal is to make millions by offering worthless advice to hapless or arrogant Fortune 500 clients.
To make those engaged in such cynical transactions appealing, or merely interesting, a show's writing would have to be very, very smart and its characters would have to be extraordinarily charismatic indeed. Despite an insanely talented cast, "House of Lies" (Sundays at 10 p.m. EST on Showtime) fails on those counts.
In the cable realm, "dark comedy" can often mean "depressing comedy," and that's not necessarily a bad thing; challenging programs are practically duty-bound to spend time on the less savory aspects of human behavior. But "House of Lies" does nothing but confirm our worst fears about the shadiest aspects of business culture; its overall grimness overpowers its ham-fisted attempts at complexity.
You may have always wondered what management consultants actually do, so lead character Marty Kaan (Don Cheadle) turns to the camera regularly to explain that they don't really do anything except find ways to bamboozle corporate types into signing multi-year contracts that will keep the more-or-less useless advice flowing.
"The only thing that we need to figure out is what makes them think they can't live without us for the next three years, while we infect the host and bleed them dry," Kaan tells his hot-shot team, which travels the country with him, picking off new fat-cat targets each week.
With its snappy pace, its driven characters and its many airport scenes, "House of Lies" superficially resembles Jason Reitman's 2009 feature "Up in the Air"; but Marty and his crew are far less interesting than the characters in that film, which ended up telling a rather hopeful and aspirational story, despite being set in clinical first-class lounges and business-traveler hotels. "House of Lies" not only doesn't possess those shreds of optimism, it festoons Marty's life with a bunch of baggage that feels like it came from a book entitled, "How to Build a Conflicted Cable Character in Five Easy Steps."
Marty's got a standard-issue crazy ex-wife, a disapproving father, a painful secret about his past and a son with gender identity issues. I'd give "House of Lies" more credit for being courageous about including that last character if he didn't seem like a direct rip-off of a very similar character from "The Riches." As for the ex-wife, well, she's crazy, slutty and hot. Isn't that all we expect of female characters on cable TV? (Yes, that was a rhetorical question. And yes, Showtime gave us a fantastically complex female character in the first season of "Homeland," which is what makes the women of "Lies" all the more disappointing).
The biggest problem with "House of Lies" is that it gives all of its actors so little to do with their many talents. The wonderful Cheadle is never less than 100 percent committed to the role, but Marty is too shallow and predictable to give the actor much to work with. As his second-in-command, Jeannie Van Der Hooven, Kristen Bell rarely gets a chance to show off her astounding range, which is a disappointment to this hardcore "Veronica Mars" fan. Ben Schwartz (best known as Jean-Ralphio on "Parks and Recreation") is very good as well, but each of these actors could anchor their own series. Here, they're cramped by obvious, unsubtle writing and a show that doesn't seem to have much of an idea of where to take these sardonic characters.
This fine cast (which includes the great Glynn Turman as Marty's dad) deserves better than the perfunctory problems and challenges they're saddled with here. "Mad Men" has taught us that sad, lonely, ambitious people who frequently drink in the middle of the day can be wonderful company, and that business people can be thoughtful and kind as well as tough and ruthless. Perhaps it's just best to wait for Don Draper and company to come back to our screens (and their return can't come soon enough).
You can check out the full "House of Lies" pilot here.
REAL LIFE. REAL NEWS. REAL VOICES.
Help us tell more of the stories that matter from voices that too often remain unheard.