You don't need to be a veteran style editor or a high-profile blogger to recognize the huge influence African culture has on the fashion industry. From the runways of Junya Watanabe to the racks of H&M, designers and brands have reinterpreted the Ankara prints traditionally worn by African men and women for centuries into ready-to-wear pieces now considered "trendy."
While Rwandan designer Matthew Rugamba doesn't believe African textiles should be limited to African designers and brands, it does irritate him, he said, when designers draw inspiration from different African cultures, using African textiles and then employing phrases like "tribal" to describe them. "Some of the patterns and colors have great significance in different African cultures, so it is condescending to reduce some of these designs to a single phrase," he told HuffPost.
His objective: "Capture that African style and elegance that you could spot from a mile away."
The 25-year-old launched House of Tayo, a bespoke label specializing in unisex neck ties, bow ties and snoods that are made in Rugamba's native country of Rwanda. The label fuses the bold and vibrant African prints of the past with modern tailoring for a sophisticated yet edgy aesthetic.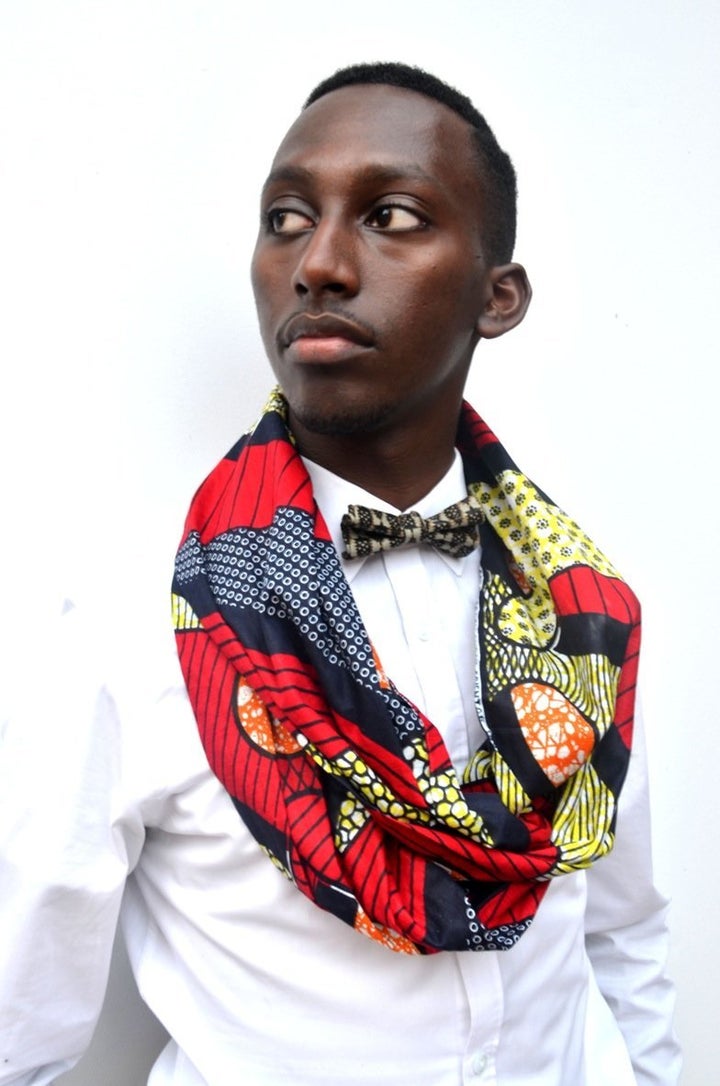 "Dispelling myths and sharing anecdotes of life growing up in various parts of Africa has been an equally enlightening experience for me and for those I share my stories with," said Rugamba. "As a result, my appreciation for my culture and history became something that I became particularly keen on sharing. One of the most powerful ways I thought I could do this was through clothing. Design is my tool for telling stories about my home."
Wearing bow ties has been a part of Rugamba's impeccable style since he was a child. At 3 years old, the designer was appointed page boy/ringbearer in an aunt's wedding. "It was a civil wedding so it was very unusual to have a page boy. Ever since then, I wore bow ties for all big occasions," he said. His father taught him how to tie one at the tender age of 4.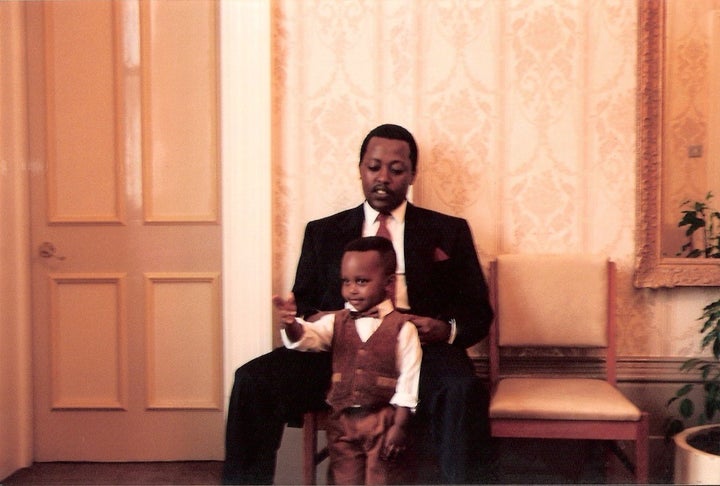 Rugamba points out there has always been an element of class associated with bow ties. One of the main reasons he started House of Tayo was "to show a side of Africa that many people around the world don't see -- a stylish, dignified and vibrant Africa." He also realized that many of his friends and acquaintances, who were also proud of their African heritage, believed that the clothes available on the market were either "too conspicuous, very out of style or poor quality."
"I thought that the bow tie would be a great accessory to show individuality, heritage and personal style in a bold yet elegant manner," he said.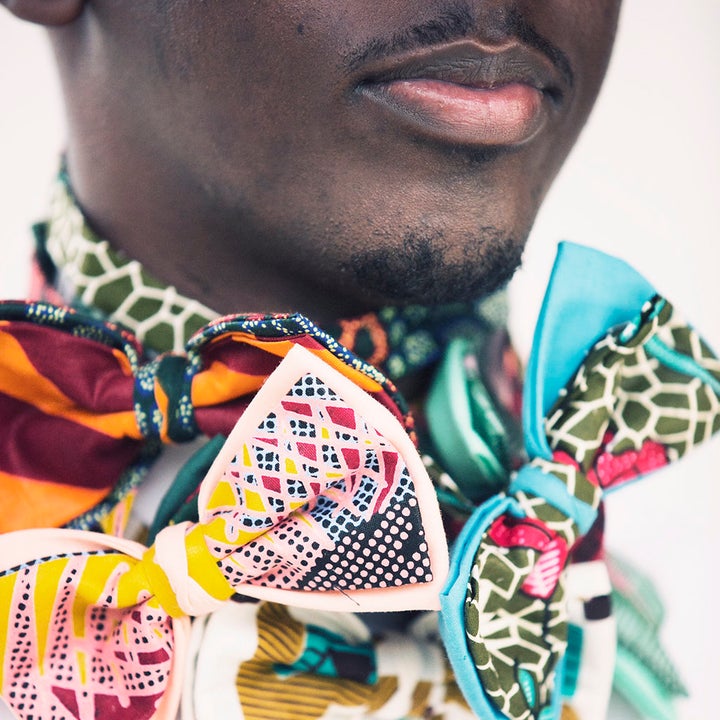 With no previous experience in fashion or design, Rugamba started his business using savings from a summer job he held before his junior year of college. "I was halfway through my undergraduate degree in international relations," he said. "I didn't want to go around raising large sums of capital without a better understanding of the industry I was getting into."
Rugamba gets inspiration for his designs from all over the place -- markets, blogs, issues of GQ magazine and gallery art -- but he revealed that his primary source is history and culture. "When I started the brand, I had an obsession with the style of the Pan African movement of the late 1950s and 1960s," he said. "It was the perfect blend of classic Western style and African traditional clothing at a time when leaders were trying to stimulate a feeling of nationalism and appreciation for Africa, much like I would like House of Tayo to do."
The accessories line is made by a group of local artisans and tailors.
"Working with local Rwandan artisans keeps the brand authentic," he added. "I realized early on that it would be challenging to produce locally but I felt that it was important for us to keep as much of the process as local as we could."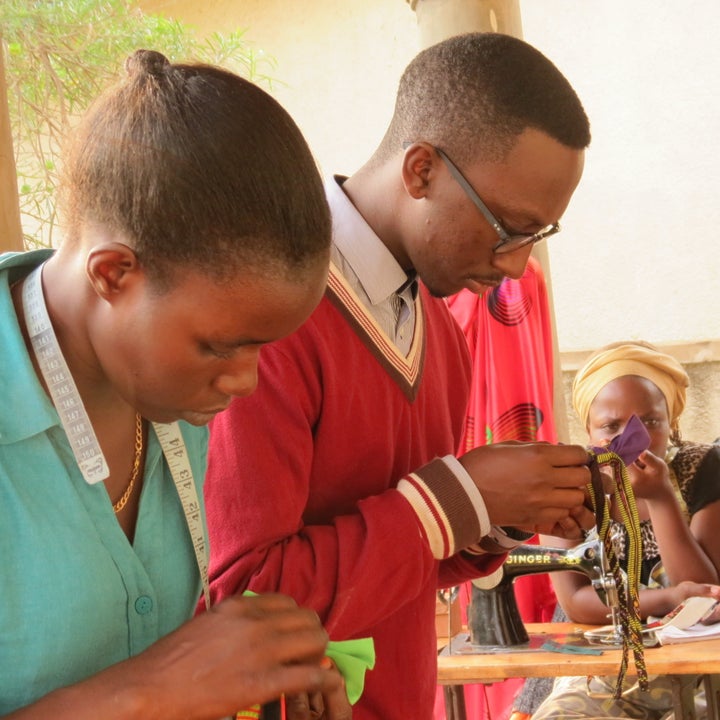 This collaboration has also created a support system, which Rugamba admits keeps him sane and motivated, especially during the more difficult times. "Being an entrepreneur is not easy at all. You have to wear so many hats, especially in the early days. It takes a lot out of you physically, emotionally, and mentally," he said. Through casual conversations with the women in the cooperative, the designer is constantly reminded of the importance of keeping jobs on the continent.
"They tell me how proud they are to be able to support their families," said Rugamba.
The creative and nurturing exchange also helps them come up with ways to make their pieces truly stand out. He explains, "Sometimes the challenges involved with manufacturing here in Rwanda have pushed us to create even more unique pieces. For instance, I couldn't find any clasps and sliders to be able to make our bow ties adjustable, so I had to come up with an alternative solution. Cows play a big part in Rwandan culture; I thought it would be interesting if I could incorporate something like that in our new line of bow ties. I came across a cooperative that specializes in cow horn and we ended up developing the clasps and sliders out of cow horn."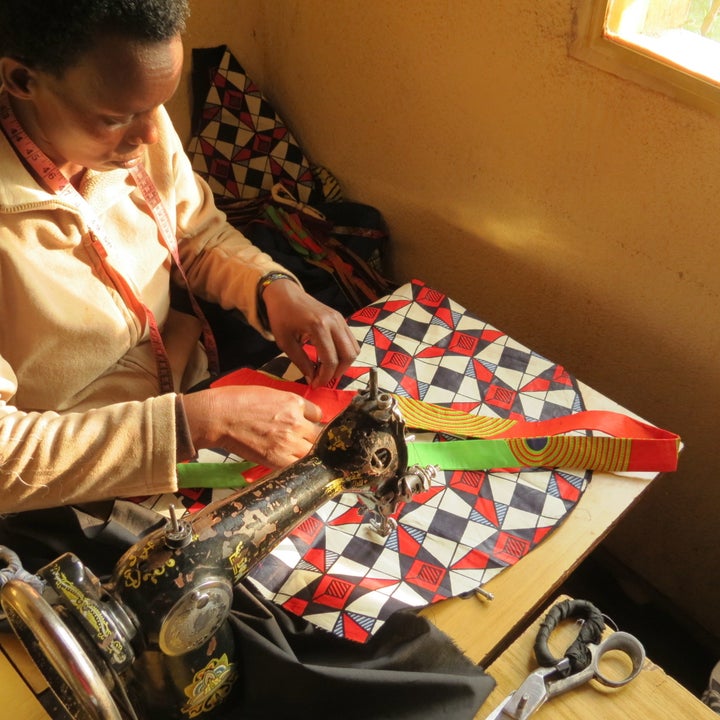 Rugamba recently caught the attention of The Africa Channel and Illume Creative Studio, leading to the creation of his own web series. "We wanted to give a glimpse into our journey as we try to build a fashion brand in a country that did not really have a fashion industry," he said. "Most importantly, we wanted the series to give a glimpse into a new, dynamic and inspired Africa."
With House of Tayo in the spotlight, Rugamba joins a list of designers he believes will gradually change common misconceptions that all African fashion is simply "elaborate traditional costume or tacky pieces found in gift shops."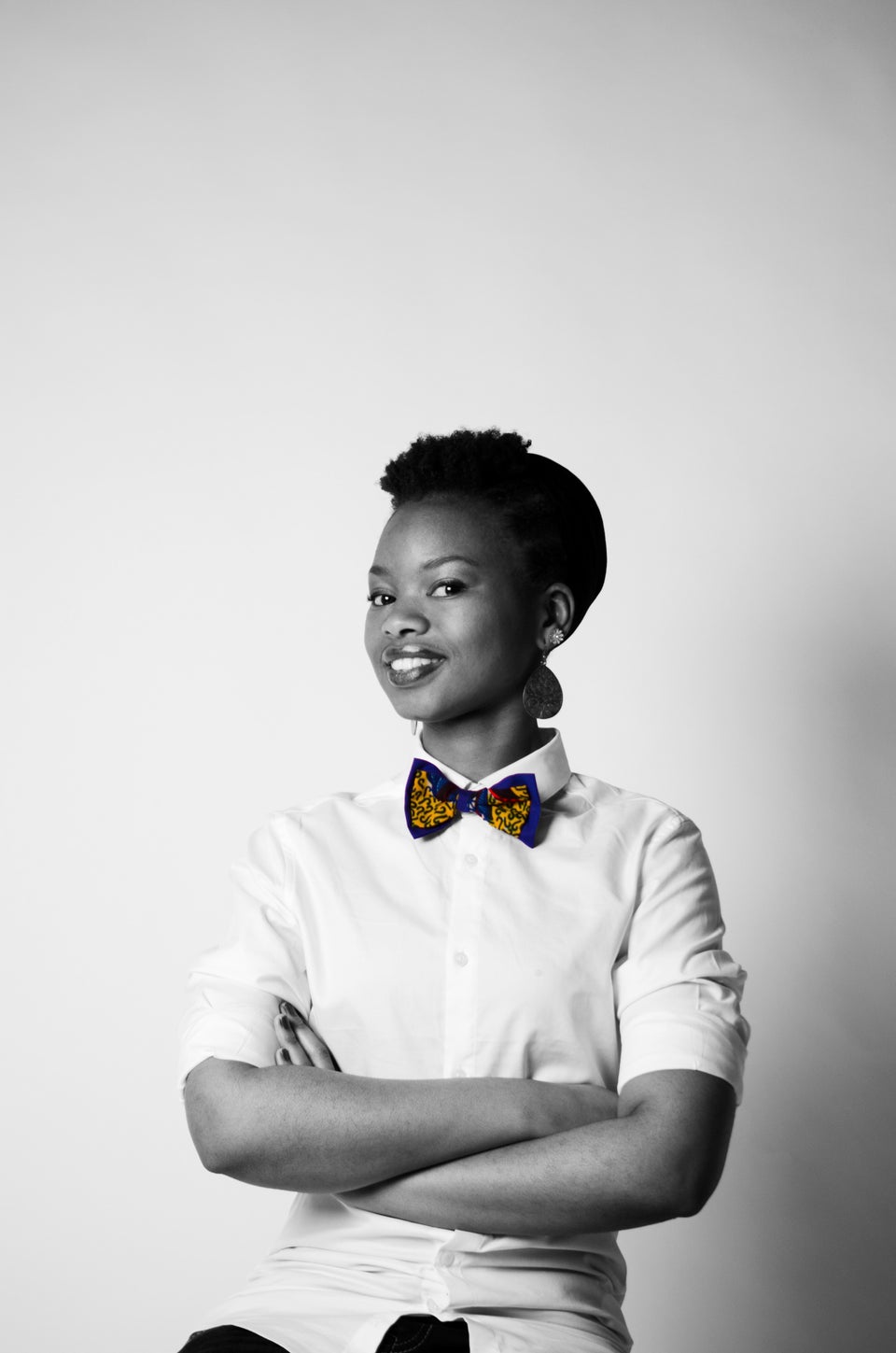 House of Tayo
Popular in the Community