According to Variety, filming on "House of the Dragon" will carry on as scheduled. That's because the "Game of Thrones" prequel series features a cast of primarily U.K.-based actors, whose contracts are governed by a local union, Equity.
As such, Equity members aren't legally allowed to strike in solidarity with SAG-AFTRA, their union's U.S. counterpart.
Equity issued a statement Thursday in which its members vowed to support SAG-AFTRA "by all lawful means," but added that SAG-AFTRA members working under a collective bargaining agreement with the U.K. union "should continue to report to work."
"Standing together, we will work to achieve the wages and working conditions that all performers deserve," the statement continued.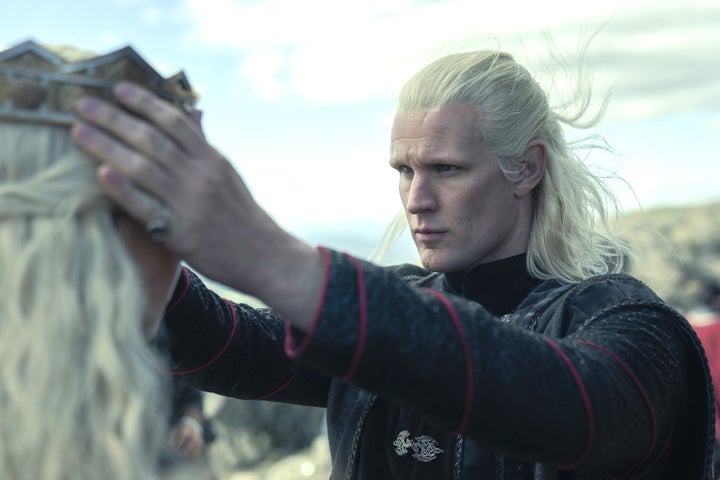 In a separate statement, Equity's General Secretary Paul W. Fleming wrote that his group "stands full square behind our sister union in their claim, and the action their Board have agreed to take."
Still, he stressed: "We have been advised by SAG-AFTRA that its strike is lawful according to United States law but we have been advised by our UK lawyers that it is not lawful under United Kingdom law."
"Consequently, a performer joining the strike (or refusing to cross a picket line) in the UK will have no protection against being dismissed or sued for breach of contract by the producer or the engager," he added. "Likewise, if Equity encourages anyone to join the strike or not cross a picket line, Equity itself will be acting unlawfully and hence liable for damages or an injunction."
The first season of "House of the Dragon" premiered on HBO last year to mixed reviews. The series is based on George R.R. Martin's 2018 novel "Fire & Blood," and features an ensemble cast that includes Emma D'Arcy, Matt Smith, Olivia Cooke, Rhys Ifans and Steve Toussaint.
Plans for a second "Game of Thrones" prequel series, "A Knight of the Seven Kingdoms: The Hedge Knight," were announced this spring. Unlike "House of the Dragon," however, production on that show won't be ramping up anytime soon. Martin called for its writers room to remain closed for the duration of the Writers Guild of America strike, which began in May.
Support HuffPost
The Stakes Have Never Been Higher
Popular in the Community