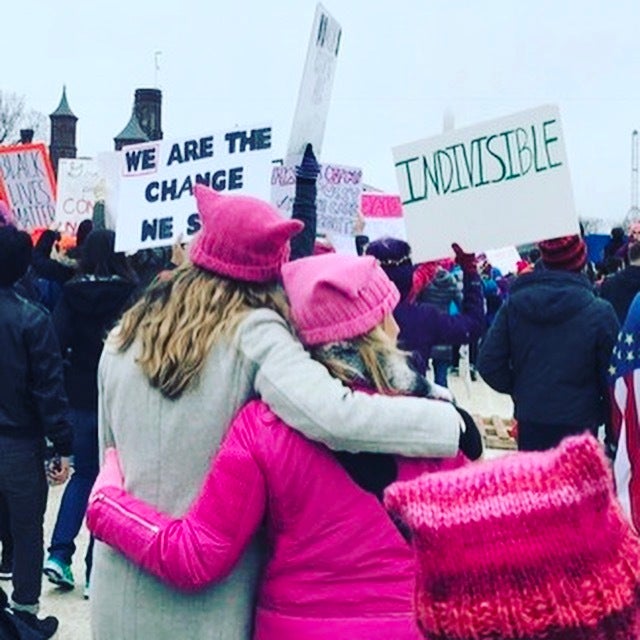 "If we each take time to become more self-aware and more focused, we will likely become an army of empowered women actively pulling other women forward to launch a series of Parlay Effects that will reverberate and ripple forth for generations to come. We've only just begun." — Anne Devereux-Mills, Founder & Chief Instigator, Parlay House
The Path Fierce Women Take to Spark Positive Change
If there ever was a time in human history, where the broadest spectrum of women of every age, ethnicity, and experience level came together in their collective passion to ignite positive change it would be now. Women are marching, gathering and speaking out more now than any time I can remember. As someone who teaches Women's Leadership for the Hult International Business School as well as works in the Gender Intelligence space, it is heartening to see so many women giving a damn about the direction women rights and the women's movement are taking. The key though now is to pool that collective intensity and focus it on specific initiatives so we can continue the momentum and move forward. We need to take advantage of this moment in time, regroup and redirect ourselves so we can create lasting positive change for generations of women to come. To that end, I recently sat down with Anne Devereux-Mills, founder of Parlay House, to discuss how she's encouraging, channeling and harnessing this collective power as well as guiding women on where they can best engage on several fronts. This post is the last in a series that shares takeaways and learnings from our conversation and I have been incredibly humbled by Anne's willingness to be open about the challenges she's faced and lessons learned on her life's journey. In particular Anne shared how sometimes it is essential to tear everything down before you build up and out which resonated as all of us face this in our own lives at one time or another. The key though, as I discussed with Anne, is in finding a way through it so that when we do build up and out we not only survive but thrive and pass that strength and renewed energy onto others.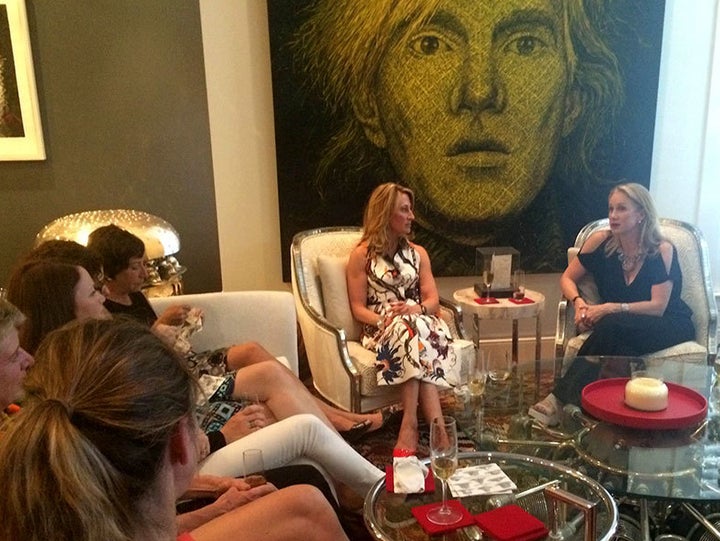 CG: You grew up among strong, outspoken women as well as raised two daughters as a single mother while pursuing a remarkable career in advertising. You've also been involved in numerous volunteering efforts with children in Africa not to mention mentoring countless young women on several fronts. Your path and journey to personal empowerment from the outside looks like one success after the other. What makes your Parlay House Path different?
ADM: Most people who only know me in the periphery, see only my successes. The window dressing. I have been extremely fortunate in my life and have worked hard to achieve what I've accomplished thus far. What people (except the ones closest to me) don't see, is the breaking down of almost every aspect of my life that happened a few years ago. It was in this breaking down and peeling back of the layers that caused internal growth and the building back up of a new path that led to the founding of Parlay House and the movement that has sparked. For an A-type personality like mine, reframing my life after being stripped of every major self-definition (healthy, active mother, CEO) was a life-low point, but one that established the groundwork for new growth and personal unfolding.
Nearly 50 years after coming into this world, I began my life for a second time.
It was triggered by my diagnosis of progressing cancer that I learned about when I was in Africa volunteering at a school for disadvantaged children. That then led to a series of events that involved losing my high-powered job, moving cross country to be with my boyfriend, and leaving a life I'd built in New York City. I felt empty, depleted, and lost amidst all of these changes, and was physically, mentally and emotionally vulnerable. Looking back though I realize how important it was for me to go through this period so I could emerge stronger and more resilient. I also discovered through Parlay House how many others had been through similar experiences and could identify with all I had been through.
CG: Clearly aligning your strengths with your greatest passions is essential to initiating Parlay Effects and taking on a Parlay Path as you have. I am always struck by how few of us ever take the time to assess what our true strengths are, let alone explore what we are passionate about. How did you get a clear sense of your strengths and then your passions at a time when you felt so lost and discouraged on so many fronts?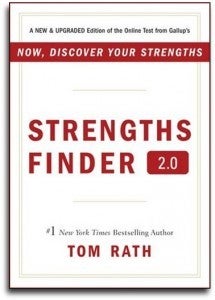 ADM: One of my favorite diagnostics is the Strengthstest 2.0. I take this test every couple of years or whenever I need a reminder of my unique strengths. I think it is so important because in our society we are often trained to look at what we do NOT do well and figure out how to improve, rather than celebrating the things we naturally do well and have a passion for, and build on those strengths. Being reminded of what I do well is always an appreciated boost and a healthy re-framing. I take the assessment online and they send me my top five strengths which are always surprising on at least one or two fronts. I use those results to evaluate what I am currently doing and to look for opportunities to have impact in the future that build off those strengths. Once I have learned or reminded myself about what I do best, I work hard to focus on 2-3 key efforts/initiatives that I will engage in more deeply to create a cascade effect for others.
If we each take time to become more self-aware and more focused, we will likely become an army of empowered women actively pulling other women forward to launch a series of Parlay Effects that will reverberate and ripple forth for generations to come.
CG: Any final words of wisdom or advice you would give fierce women who want to initiate Parlay Effects and pursue a Parlay Path for themselves?
ADM: Most importantly, it's good to start small. Actions that you can accomplish in a short period of time but that have impact on someone else are much more meaningful than you might think. Give yourself permission to try a few small steps in different directions of engagement, empathy, generosity, inclusion or curiosity. You may need to go "horizontal" (trying a bunch of different things) before you gain clarity about an area where you might be able to go deeper and be more committed in time and passion. That was true for me. Mentor someone for half an hour. Go o out of your way to include someone who might need an extra dose of friendship. Forgive and love when it is least expected. There are so many small actions that do not cost money or take too much time. If starting "small" isn't for you, you are not alone either! I have many friends who are ready to take a leap of faith and just jump into something big because their gut is pulling them in that direction. And if you have that clarity, that passion, by all means, jump in! However, you start, the key is to listen to your intuition. We all have good days and bad days. Sometimes we have more awareness and time to pull others forward than at other times. But my goal is at the end of each day to be able to look back and to know that something I did or said may have had a positive impact on someone else. And if I was unsuccessful for whatever reason, tomorrow is another day to give it a try.
It is an overwhelming time and easy to feel that the battle for things I care about is overwhelming, abstract or a losing battle. But by committing small acts in a way that I can see the effects on another person and know that the cascade is likely to continue, is a great way to get started. And when I become clearer in my passion, I seem to find others who feel the same way. Together, the passion multiplies at an exponential and meaningful way. Just as Parlay House was created by a group of less than 30 women, and now reaches almost one thousand members to provide connection, insight, camaraderie and action, so too can your actions multiply and make real change. We have only just begun.
Related
Popular in the Community