President Donald Trump said Wednesday that he's "not happy" about Health and Human Services Secretary Tom Price using charter planes for official travel, according to a pool report.
The president also told reporters that he is looking into the controversy, and said "we'll see" when asked if he would fire Price.
The House Oversight Committee is also set to begin a probe into Price's travel, as well as trips taken by other administration officials.
In a letter sent to 24 federal agencies on Wednesday, committee chair Rep. Trey Gowdy (R-S.C.) and ranking member Elijah Cummings (D-Md.) requested details on trips that non-career officials have taken using government aircraft or private planes since Trump's inauguration.
"Under 5 U.S.C. § 5733, official travel on the part of federal employees must be 'by the most expeditious means of transportation practicable' and 'commensurate with the nature and purpose of the [employee's] duties,' and by no means should include personal use," reads the letter.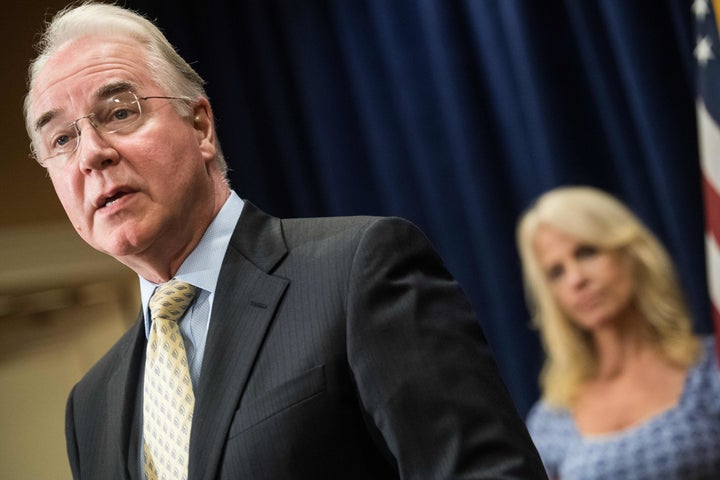 News of the investigation came one day after Politico reported further details on the nature of Price's trips. Price used charter planes for trips that involved personal visits on at least two occasions, including traveling to a private resort in Georgia where he and his wife own property more than a day and a half before his scheduled appearance at a nearby conference.
Price said this weekend that he would stop chartering planes until the inspector general's review is complete.
"We've heard the criticism. We've heard the concerns, and we take that very seriously and have taken it to heart," he told Fox News.
Sen. John McCain (R-Ariz.) also weighed in Wednesday, calling the reports "disturbing."
Popular in the Community