WASHINGTON ― The House overwhelmingly passed legislation on Friday to raise the debt ceiling, extend government funding for three months, and approve roughly $15 billion in disaster relief to victims of Hurricane Harvey, even as Republicans acknowledged that the deal brokered between President Donald Trump and Democratic congressional leaders was a poor one for them.
The bill passed the House 316-90, with all 90 votes in opposition coming from Republicans.
The Republicans who voted "no" tended to be more conservative, a rebuke of Trump's leadership and dealmaking ability. But what makes this vote significant is that only 90 Republicans can now say they don't support clean raises of the debt ceiling. That a bill this bad for the GOP got this many votes is a testament to Republicans still not wanting to cross Trump ― and the vote total probably would have looked even more overwhelming had more members been present.
Due in large part to Florida lawmakers wanting to be in their districts before Hurricane Irma hits, there were more absences in the House than usual.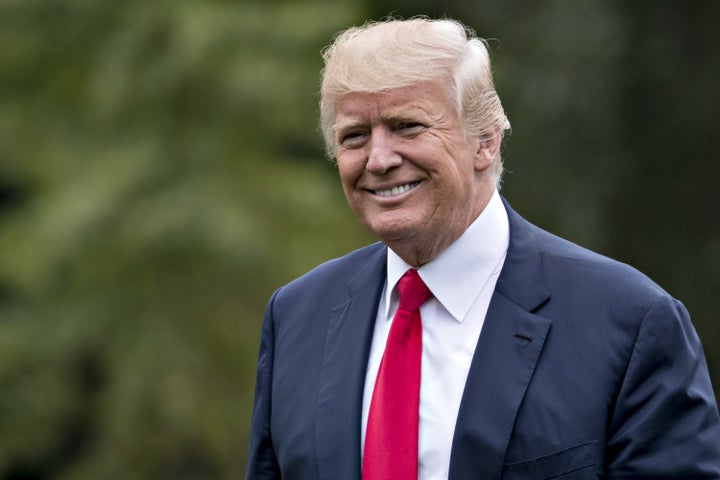 The message from this vote, however, was clear: Republicans, by and large, will vote with Trump even when it goes against years of GOP rhetoric on fiscal responsibility.
The deal, at first glance, isn't a big one. Government funding is extended for three months, and the debt ceiling is raised until December, at which point Treasury could once again use "extraordinary measures" to keep making payments without raising the debt limit.
But the agreement sets up a spending showdown in early December, when lawmakers will once again have to act to avert a shutdown. Bigger than what the agreement worked out between Trump, Senate Minority Leader Chuck Schumer (D-N.Y.) and House Minority Leader Nancy Pelosi (D-Calif.) actually does, however, is the precedent it sets. Trump and Republicans are willing to fund the government without a border wall, and they will raise the debt ceiling without any sort of spending reforms.
That is a big victory for Democrats in Washington, and that is why Republican opposition to this Harvey aid bill ballooned after the Senate amended the legislation to include a continuing resolution and a debt ceiling increase. (Earlier this week, the House approved a roughly $8 billion package for Harvey victims by a vote of 419-3, with the three "no" votes coming from Republicans who wanted to see spending offsets for the aid, and then the Senate passed the amended bill 80-17 on Thursday, attaching the CR and debt ceiling provisions at the behest of Trump and adding another $7 billion in community redevelopment funds.)
Ultimately, even with the new provisions, 133 Republicans joined 183 Democrats to approve the bill.
Even as raw of a deal as it was for Republicans who wanted to see some reforms on spending, there was some political peril in opposing the revised legislation.
The Harvey aid provisions are popular with voters, and Democratic strategists believe a number of Republicans who could have tough races in 2018 ― like Kevin Yoder (R-Kan.), Peter Roskam (R-Ill.) and Duncan Hunter (R-Calif.) ― made a mistake by opposing the bill.
"Vulnerable House Republicans voting against relief for American families still reeling from Hurricane Harvey would be reckless and cruel on its own, but the fact that it was also a vote for a government shutdown and defaulting on America's debt gives new meaning to the word irresponsible," Democratic Congressional Campaign Committee spokesman Tyler Law told HuffPost. "If you want to understand why Americans are disgusted by Republicans in Congress, look no further than this vote."
One constituency that did get behind the bill was Texas Republicans.
You can take a look at every member who voted for and against the bill here.
The bill now goes to the president's desk for his signature.
Popular in the Community