WASHINGTON (Reuters) - A week after President Donald Trump's supporters stormed the U.S. Capitol, the U.S. House of Representatives gathered on Wednesday to impeach the president for his role in an assault on American democracy that stunned the nation and left five dead.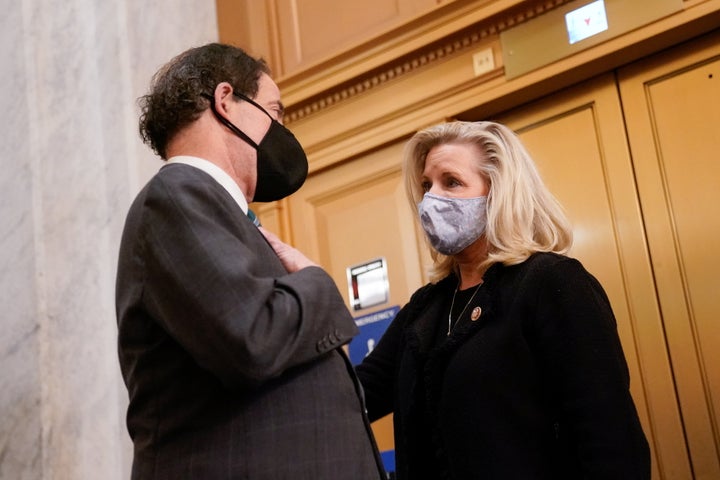 Trump "summoned this mob, assembled the mob, and lit the flame of this attack" on the Capitol, she said.
Republicans Jaime Herrera Beutler, John Katko, Adam Kinzinger and Fred Upton also said they supported impeachment.
In a break from standard procedure, Republican leaders in the House have refrained from urging their members to vote against impeaching Trump, saying it was a matter of individual conscience.
The New York Times reported that the Republican majority leader of the U.S. Senate, Mitch McConnell, was said to be pleased about the impeachment push, another sign Trump's party is looking to move on from him after the attack on Congress.
'TOTALLY APPROPRIATE'
In his first public appearance since last Wednesday's riot, Trump showed no contrition on Tuesday for his speech last week in which he called on his supporters to protest Biden's victory by marching on the Capitol.
"What I said was totally appropriate," Trump told reporters.
At a meeting to set the rules for Wednesday's impeachment vote, Democratic Representative David Cicilline, who helped craft the impeachment measure, said the impeachment drive had the support of 217 lawmakers - enough to impeach Trump.
House Republicans who opposed the impeachment drive argued Democrats were going too far, as Trump was on the verge of leaving office.
"This is scary where this goes, because this is about more than about impeaching the president of the United States. This is about cancelling the president and cancelling all the people you guys disagree with," said Republican Representative Jim Jordan, one of Trump's staunchest defenders when the president was impeached in 2019 after encouraging the government of Ukraine to dig up political dirt on Biden.
Popular in the Community