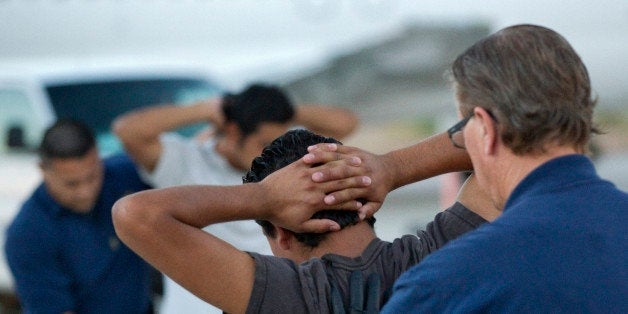 WASHINGTON -- House Republicans are moving forward with bills addressing the estimated 11 million undocumented immigrants in the United States, including unaccompanied minors who crossed the border illegally -- but in a way that would force more of them out.
The House Judiciary Committee approved two bills on Wednesday related to immigration. One piece of legislation, the Asylum Reform and Border Protection Act, which is aimed at limiting loopholes in the asylum process, could make it harder for children and others fleeing to the U.S. to receive relief.
The other, the Michael Davis, Jr. in Honor of State and Local Law Enforcement Act, would make it a criminal offense, rather than a civil one, to be in the U.S. without authorization and would allow local law enforcement to help apprehend undocumented immigrants.
It's yet to be seen whether the legislation will come to a vote on the House floor -- a bill on border security was pulled earlier this year and immigration-related measures have proved difficult to pull off. But the bills, and the spate of hearings that accompany them, prove that immigration as an issue isn't dead, even if comprehensive reform is.
The two bills were approved in the Judiciary Committee on party-line votes. Democrats criticized their colleagues for focusing on deportations rather than a broader fix for the immigration system.
"Today, while the entire country is looking for solutions to our broken immigration system -- which must include a path to earned permanent legal status for undocumented immigrants -- this bill would instead turn those people into criminals," Rep. Zoe Lofgren (D-Calif.) said at the hearing while discussing the bill on immigration enforcement.
"The country has considered and rejected mass deportation or self-deportation," she added later. "Members of this committee have admitted that is not realistic. So how can it make any more sense to imprison all of those people?"
Republicans said the bill was necessary because the Obama administration has failed in its enforcement responsibilities. Judiciary Committee Chairman Bob Goodlatte (R-Va.) said the Obama administration was discouraging or even prohibiting deportation of some undocumented immigrants if they were not considered a priority for removal.
"We cannot allow the Obama administration to continue unilaterally shutting down immigration enforcement efforts in the U.S.," he said at the committee meeting. "The American people have little trust that an administration which has not enforced the law in the past will do so in the future. Real immigration reform needs to have a mechanism to ensure that the president cannot simply turn off the switch on immigration enforcement."
Some efforts to expand the bill's immigration enforcement measures even further, though, weren't a success. Rep. Steve King (R-Iowa), who has been the target of many immigration protests, proposed an amendment that would allow Capitol Police to apprehend undocumented immigrants -- effectively a call for those who protest to be deported. That amendment was determined to be not germane to the bill.
Earlier in the markup, the Judiciary Committee sparred on the bill from Rep. Jason Chaffetz (R-Utah) on asylum, beginning on a tense note when Rep. Hank Johnson (D-Ga.) called the legislation "un-American," to the dismay of his Republican colleagues.
"Republicans are intentionally targeting the most vulnerable populations in the name of protecting the American way of life, when in fact this bill itself is un-American, and that's unacceptable," he said.
Democrats warned that the bill could lead to deportation of people seeking asylum with legitimate claims, including children. It would also ban the government from providing attorneys to children seeking asylum in court. At the same time as other asylum is restricted, the bill would ensure families could come to the U.S. if they faced persecution for homeschooling their children. Rep. Luis Gutierrez (D-Ill.) introduced an amendment to add "victims fleeing domestic violence, sexual violence, gang violence or child abuse" to the asylum provision for homeschoolers, but his amendment failed.
"Isn't fearing for your life at least equal to fearing persecution because of homeschooling?" Gutierrez asked.
Republicans argued that asylum is meant to be for only those facing persecution, not victims of crime. Chaffetz said the bill wasn't about ending asylum, just taking away loopholes.
"There's still going to be asylum," he said. "There are still ways to take care of those who need to be taken care of."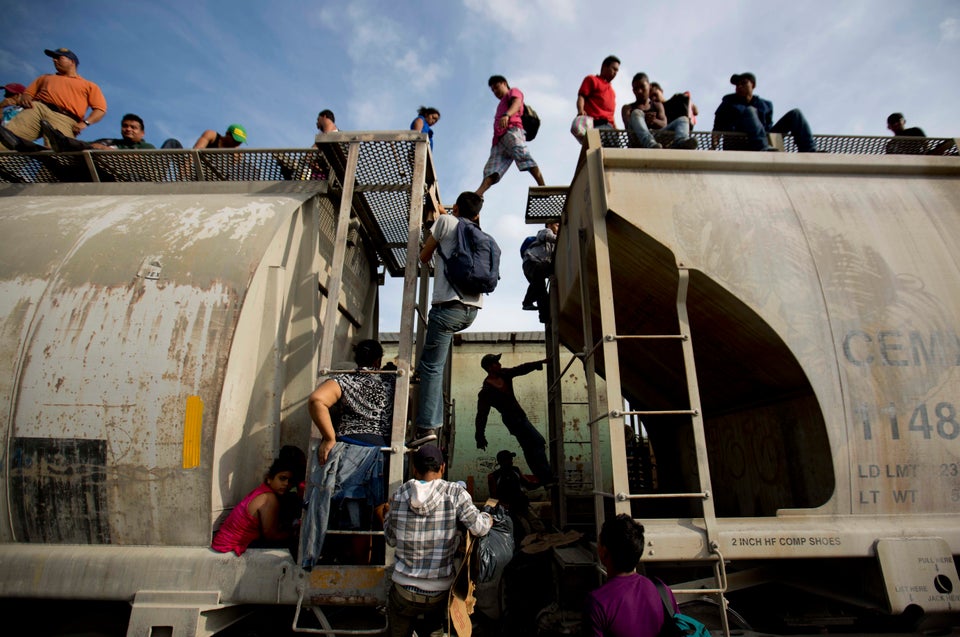 Why Latin Americans Really Come To The U.S.