 WASHINGTON -- Republicans on Wednesday officially voted to protect a major regulatory perk for financial criminals.
On a party-line vote, the GOP members of the House Financial Services Committee killed an amendment offered by the panel's top Democrat, Rep. Maxine Waters of California, that would have barred the Securities and Exchange Commission from granting a beneficial regulatory status to companies "convicted of any felony or misdemeanor" involving securities laws. The amendment would also have rescinded the same perk for companies that acknowledged violating anti-fraud provisions in settlements with government regulators.
Congress and SEC commissioners have been wrestling over the designation of "well-known seasoned issuers" for months. Large companies that are granted this status are automatically exempted from important regulatory oversight by the agency, including its review of stocks and other securities the company sells to investors. Proponents of the Waters amendment -- her fellow committee Democrats -- contend that companies that break securities laws shouldn't be granted a free pass.
"The SEC should not reflexively throw away its enforcement tools -- particularly in cases involving criminal or fraudulent conduct of large financial institutions," Waters said Tuesday. "Doing so undermines firms' incentives to obey the law."
But in April, the SEC did exactly that for the Royal Bank of Scotland. The major international bank was convicted this year of illegally manipulating the Libor benchmark interest rate, which affects borrowing costs for consumers and businesses around the world. Yet the SEC granted the bank a waiver designating it as a well-known seasoned issuer. Last year the agency did the same for a subsidiary of Swiss banking giant UBS, which was also busted for Libor manipulation.
The Royal Bank of Scotland's designation drew the ire of SEC Commissioner Kara Stein, who issued a scathing dissent to the ruling.
"We need to step back and think broadly about what these provisions are intended to accomplish, and ask ourselves -- are we achieving the intended goals?" Stein wrote. "Are they being fairly applied to all firms and individuals? Large institutions should be treated no differently, neither better nor worse, than small and medium-sized issuers."
The House Financial Services Committee vote to preserve regulatory perks follows a lengthy spat between committee Chairman Jeb Hensarling (R-Texas) and the Obama administration, as Hensarling has sought internal documents detailing the administration's thinking on the "too big to jail" problem -- the lack of big bank prosecutions stemming from the financial crisis. Hensarling said Wednesday that Waters' amendment might have merit, but he expressed concern that members did not have enough time to review it and its "potential impact on investors."
The SEC currently has the power to designate companies with a global market value of at least $700 million as well-known seasoned issuers. Waters offered her amendment to a bill introduced by Rep. Kevin McCarthy (R-Calif.) that would lower the threshold to $250 million, making far more companies eligible for the status. At an April hearing, Columbia University law professor John Coffee called McCarthy's bill "radically deregulatory," suggesting it would lead to a rash of securities scams by company insiders. Waters' amendment failed and McCarthy's bill cleared the committee by the same party-line vote, 32-27, on Wednesday.
Sen. Elizabeth Warren (D-Mass.) has weighed in on the issue as well. "Big corporations should not get special treatment when they break the law, and the SEC needs to learn from its past failures in oversight, to demonstrate no one is above the rules, and to show some backbone," Warren told HuffPost in April.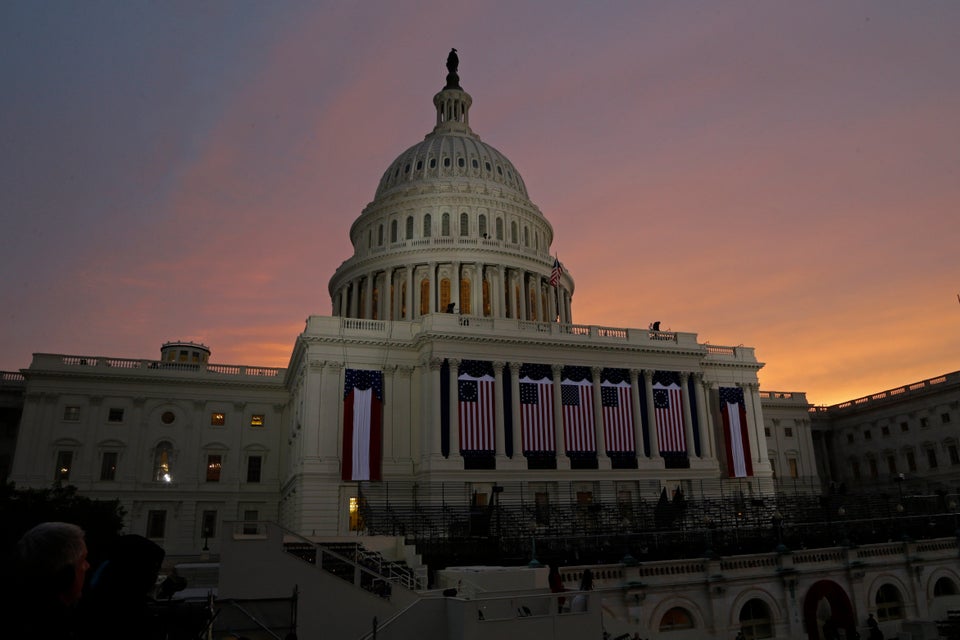 U.S. Capitol Photos