 So it doesn't necessarily help the GOP's effort that just days after the committee's formation a Republican candidate for the U.S. House is trying to raise funds on it.
In an email sent Tuesday to supporters (and obtained by The Huffington Post), Andy Tobin, the speaker of the Arizona House of Representatives, solicited funds for his challenge to Rep. Ann Kirkpatrick (D-Ariz.) by playing up the investigation and his potential role in it.
"Americans were not fooled then and, despite the Obama Administration's best efforts, we are still not fooled. Rep. Trey Gowdy being named to lead the House Select Committee on Benghazi is a very encouraging development," the email reads. "Arizona's 1st Congressional District needs a battle-tested representative in Congress who will faithfully represent your voice, who will fight for your conservative values and who will always seek to uncover the truth."
The committee's legitimacy is tied in large part to the perception that it is acting apolitically. Democrats have already threatened to boycott participation because of a perceived anti-administration bias within the campaign to reinvestigate Benghazi. House Minority Leader Nancy Pelosi (D-Calif.) has called on Speaker John Boehner (R-Ohio) to ensure that the committee is balanced with equal numbers of Republicans and Democrats -- a request that Republicans seem poised to reject.
A copy of the email is pasted below. A request for comment to Tobin's campaign and office were not returned.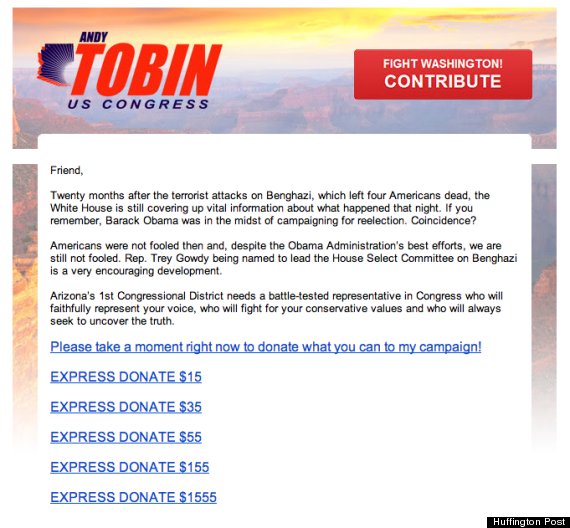 Before You Go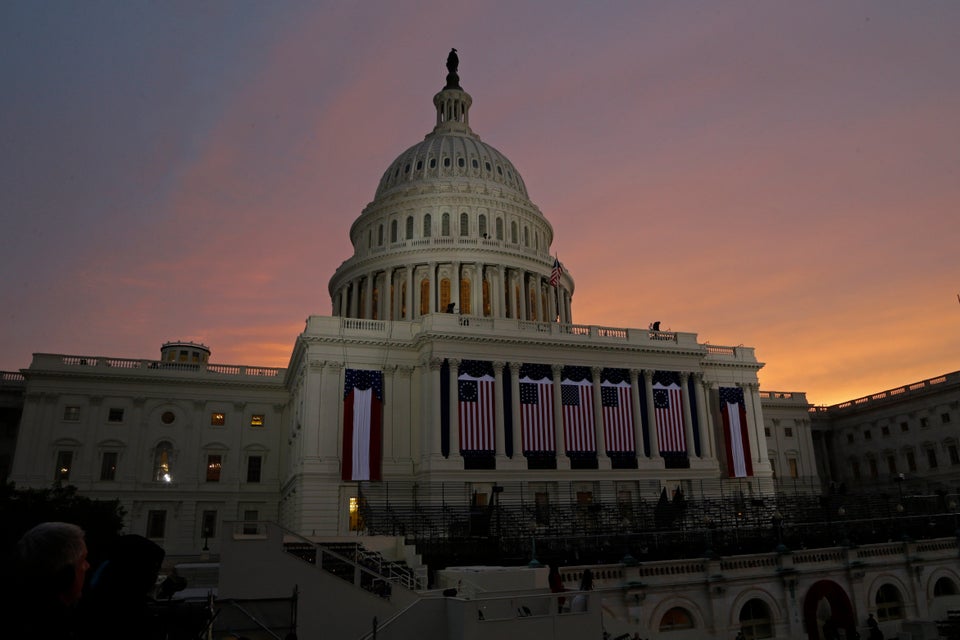 U.S. Capitol Photos
Popular in the Community