The $44.3 billion spending bill for fiscal year 2018 earmarks $1.6 billion to begin construction of the wall, including "bollards and levee improvements." The bill also appropriates $100 million to hire 500 more U.S. Border Patrol agents, $131 million for "new border technology" and a $619 million increase for Immigration and Customs Enforcement above its 2017 appropriation.
Department of Homeland Security spokesman David Lapan told reporters earlier Tuesday that the agency needs additional money to build new barriers, although it is using existing funds for repairs and to construct prototypes for a new wall and fencing.
"On the DHS side, it's very clear that we've gotten a direction to secure the border, that a wall and barrier is part of that process along with people and technology, and that funding from Congress is required for us to move forward on that," Lapan said.
In March, Trump asked Congress for $4.1 billion to build the wall. Lawmakers, however, did not include that funding in the latest government spending bill.
The GOP-crafted budget would have to pass the full House and get approval in the Senate, where Democrats and even some Republican lawmakers have previously expressed skepticism over the project. But, as Politico reports, the White House and some conservative Republicans are willing to threaten a government shutdown in order to secure funding for the wall.
Homeland Security Secretary John Kelly has previously said he's not sure what the wall will look like or how much it will cost. But in recent weeks, Trump has touted a proposal to build the wall with solar panels attached, which he claimed could be used to partially offset the cost of its construction.
Elise Foley contributed reporting.
Before You Go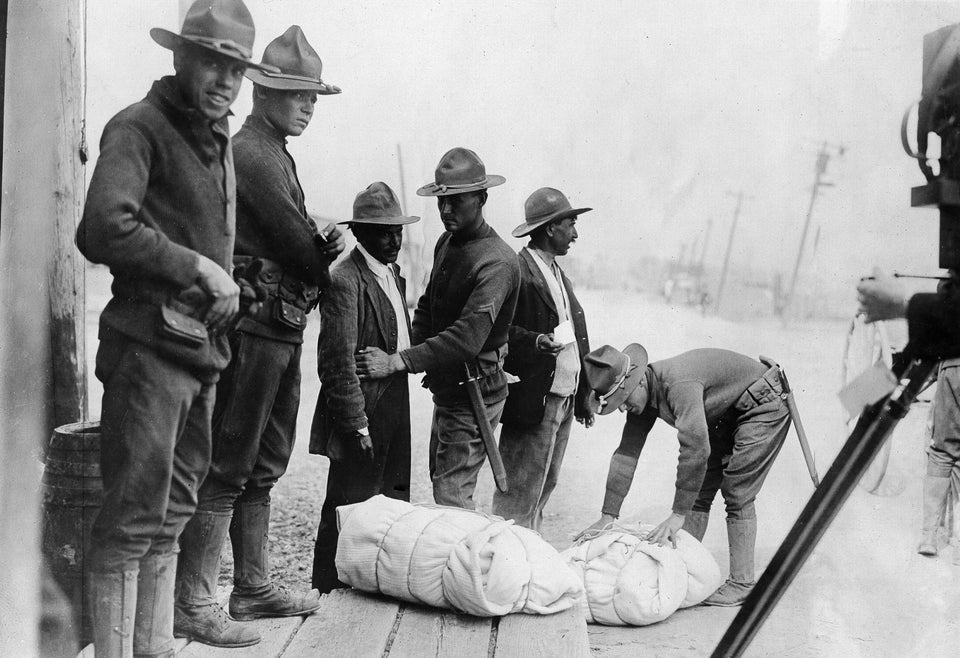 The Evolution Of The U.S.-Mexico Border Over The Last 100 Years In Photos
Popular in the Community