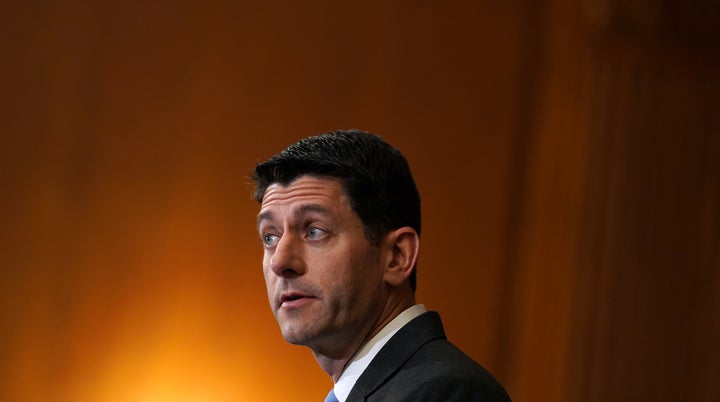 House Speaker Paul Ryan (R-Wis.) promised GOP members to hold votes on two immigration bills next week, a move meant to keep moderate Republicans from teaming up with Democrats to force movement on an issue that Congress has been unable to find a compromise on for years.
Ryan spokeswoman AshLee Strong announced the plan on Tuesday evening, following negotiations between moderate Republicans and conservatives from the House Freedom Caucus.
GOP leadership was aiming to avoid a successful discharge petition ― a gambit led by a group of moderate Republicans to join Democrats in forcing a vote on several bills to help undocumented immigrants who came to the U.S. as children. Hundreds of thousands of those young immigrants risk losing deportation relief under President Donald Trump.
The discharge petition fell only two signatures short of the 218 it needed for success on Tuesday, with all Democrats signing on. But ultimately, GOP leadership convinced wavering Republicans to hold off by facilitating a deal to consider two immigration bills.
"Members across the Republican Conference have negotiated directly and in good faith with each other for several weeks, and as a result, the House will consider two bills next week that will avert the discharge petition and resolve the border security and immigration issues," Strong said in a statement, adding that the full Republican conference would discuss the matter on Wednesday morning.
One of the two measures is expected to resemble a bill authored by House Judiciary Chairman Bob Goodlatte (R-Va.) that includes a slew of restrictionist-preferred measures, including heavy enforcement, cuts to legal immigration and increased border security. Only one element of the bill addresses DACA recipients, granting them temporary reprieve rather than a path to citizenship, although Trump has said he would support allowing them to become U.S. citizens.
The other bill is expected to be a compromise between hardliners and moderates. Many moderates pushing for the discharge petition argue that undocumented young people, often called Dreamers, should be given a permanent path to citizenship rather than being kept in a tenuous temporary status.
The discharge petition would have actually allowed for votes on both such bills ― it included a vote on Goodlatte's bill and a bill of Ryan's choosing, such as a compromise bill. But it would have also triggered a vote on Democrats' preferred bill to give a path to citizenship to Dreamers without other immigration measures, and for legislation that paired Dreamer measures and border security alone.
Rep. Carlos Curbelo (R-Fla.), one of the leaders of the discharge petition effort, said in a statement Tuesday that the deal with conservatives brings the House "one step closer" to immigration reform. Still, he said the discharge petition isn't dead.
"While we believe all parties have negotiated in good faith, until and unless we confirm the proposed legislation fully addresses the interests and concerns that unite us we must and will keep up the pressure," Curbelo said.
Although there is widespread voter support for citizenship for Dreamers, Ryan has not allowed a vote on the issue for years because it does not have support from a majority of the Republican conference.
Ryan has said repeatedly that he only wants to hold a vote on a bill that could get a signature from Trump, who announced plans to end DACA last fall. (Courts later blocked the administration from fully shutting down the program, but it remains in a perilous legal situation.)
It remains to be seen whether House Republicans can actually pass a deal ― especially without Democrats, who are strongly opposed to many of the measures Trump has demanded. Trump said he would support a path to citizenship for Dreamers only if he also gets a border wall, restrictions on legal immigration and reforms to the law so he could detain, deport or turn away more children and asylum-seekers at the border.
Most Democrats strongly oppose such concessions, as do immigrant rights activists, and their voices are likely to be even stronger amid news of families being separated at the border and the Trump administration's latest efforts to limit asylum for victims of domestic and gang violence.
House Minority Leader Nancy Pelosi (D-Calif.) tweeted soon after the announcement that Democrats would not go along with a bill that used Dreamers to advance Trump's "xenophobic, anti-immigrant agenda."
Even if some kind of legislation passes the House, it would have to get through the Senate ― where Democrats hold more power to block legislation and where lawmakers have already tried and failed to pass immigration bills earlier this year. It would also have to get through the president.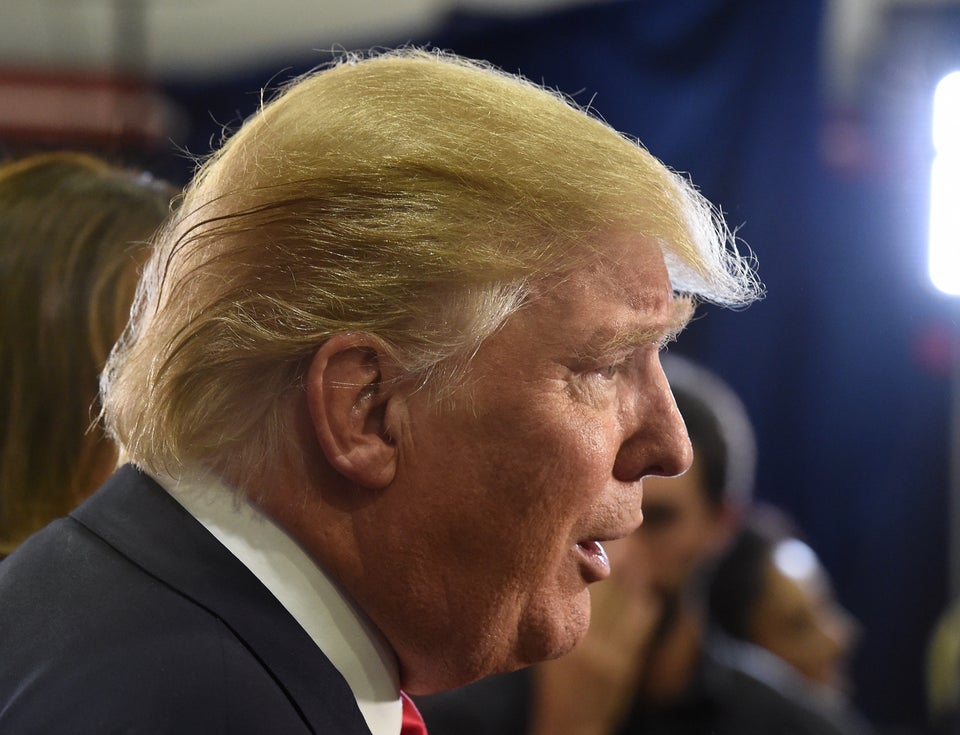 How Donald Trump Talks About Undocumented Immigrants