WASHINGTON -- House Republicans voted Wednesday to fund the Department of Homeland Security, but with the requirement that millions of undocumented young people, parents and others be put back at risk of deportation.
The DHS funding bill was the opening shot in what is likely to be a contentious weekslong fight over how to deal with appropriations for the agency before its funding runs out at the end of February. For now, Republicans and Democrats have drawn lines in the sand: Most GOP House members said they would not vote to fund DHS without measures to end many of President Barack Obama's immigration policies, while Democrats and the president have vowed to oppose anything that includes those amendments.
But the vote also showed a schism in the House Republicans -- this time from moderates rather than the usual revolts by immigration hardliners. Those moderates nearly derailed an amendment to end the Deferred Action for Childhood Arrivals policy, or DACA, which helps undocumented immigrants who came to the U.S. as children. Twenty-six House Republicans joined with Democrats to oppose that amendment, which narrowly passed in a 218-209 vote.
The vote on the full bill was 236-191. Ten Republicans opposed final passage, and two Democrats split with their party to support it.
"We do not take this action lightly, but simply, there is no alternative," House Speaker John Boehner (R-Ohio) said in a floor speech just before the vote. "It's not a dispute between the parties or even the branches of our government. This executive overreach is an affront to the rule of law and to the Constitution itself."
But what comes next is unclear. In the Senate, members such as Jeff Sessions (R-Ala.) and Ted Cruz (R-Texas) have said a DHS bill must include measures to block Obama's executive actions on immigration. But other GOP senators have expressed wariness over adding contentious measures to a must-pass bill and threatening a DHS shutdown.
Senate Majority Whip John Cornyn (R-Texas) told reporters Tuesday that the chamber would take up the House bill, but that he wasn't sure of the timing. The bill would need Democratic votes to get through the Senate, which means it could fail there. "If we can't pass the House bill, we'd have to come up with an idea of what could pass the Senate," Cornyn said.
Republican senators and House members are heading to a retreat in Hershey, Pennsylvania, for the remainder of the week and are expected to discuss a path forward on DHS funding. House Judiciary Committee Chairman Bob Goodlatte (R-Va.) told reporters at a Wednesday morning Christian Science Monitor event that he expects it will be a "hot topic of discussion" at the retreat.
They must contend with firm opposition from Obama to bills like the one that passed the House on Wednesday. The White House issued a formal veto threat for the bill earlier this week, and officials have said Obama will veto anything that goes against his executive actions on immigration.
Obama announced a new policy in November to allow some parents of U.S. citizens and legal permanent residents to remain in the country and receive work authorization. He also expanded DACA and created other modes of reprieve that could help up to 5 million undocumented immigrants stay in the U.S.
One approved amendment to the DHS funding bill would end DACA and block those who already have it from renewing that status, which they must do every two years. In addition to blocking those programs, the House Republican package would do away with U.S. Immigration and Customs Enforcement priorities memos that instruct agents to focus on certain categories of undocumented immigrants, and restart a controversial program to make local law enforcement hold suspected deportable immigrants for ICE. Another amendment would require ICE to make those convicted of sexual offenses or domestic violence a top priority for deportation, which Democrats said was both redundant and potentially damaging because it could lead to the removal of domestic violence victims.
Goodlatte said Republicans don't oppose ICE prioritizing whom to target for deportation, but they do oppose policies that lead to some undocumented immigrants receiving benefits, such as work permits.
Democrats have said the Republican bill would effectively demand that ICE deport more undocumented young people, parents and others who have been living in the country for years. Though the executive action policies don't fully protect against deportation, they do grant a higher level of certainty, along with work authorization that lets undocumented immigrants work legally instead of under the table.
Democrats are pushing forward with efforts to get eligible undocumented immigrants signed up for the reprieve. Rep. Luis Gutierrez (D-Ill.) will join fellow Democrats on a tour of cities to prepare people for the executive actions, which he predicted Tuesday will stand despite Republican opposition.
"There is no divide on the Democratic caucus on this issue," he said at a press conference. "We're going to stand with the president. Let me just say this: If any of these poison pills are attached, I expect the president of the United States to carry out his veto threat and I expect the Democrats to sustain that veto threat."
The White House is sticking firmly behind its veto threat. On Wednesday afternoon, White House Domestic Policy Director Cecilia Muñoz said none of the amendments approved by the House make "any sense from a policy perspective," and that they would not be approved by the president.
"The priority of the administration is to fund the department, and there's no reason to tinker with the executive actions at all," Muñoz told reporters.
26 Republicans who voted against the amendment to end DACA, which was the largest defection by centrists during Wednesday's votes. Some of those who opposed the amendment on Wednesday supported a similar one in August 2014. Many of the Republicans who opposed this amendment went on to support final passage of the DHS funding bill.

Republicans who voted against ending DACA in 2014 and 2015:
Mark Amodei (R-Nev.)
Mike Coffman (R-Colo.)
Jeff Denham (R-Calif.)
Mario Diaz-Balart (R-Fla.)
Joe Heck (R-Nev.)
Adam Kinzinger (R-Ill.)
Dave Reichert (R-Wash.)
Ileana Ros-Lehtinen (R-Fla.)
Fred Upton (R-Mich.)
David Valadao (R-Calif.)

Members who voted to end DACA in 2014 but against ending it in 2015:
Charlie Dent (R-Pa.)
Renee Ellmers (R-N.C.)
Chris Gibson (R-N.Y.)
Richard Hanna (R-N.Y.)
Peter King (R-N.Y.)
Frank LoBiondo (R-N.J.)
Patrick Meehan (R-Pa.)
Chris Smith (R-N.J.)

Member who did not vote on the 2014 amendment:
Devin Nunes (R-Calif.)

New members who were not present for the 2014 vote:
Ryan Costello (R-Pa.)
Carlos Curbelo (R-Fla.)
Bob Dold (R-Ill.)
Cresent Hardy (R-Nev.)
John Katko (R-N.Y.)
Tom MacArthur (R-N.J.)
Martha McSally (R-Ariz.)


Justin Amash (R-Mich.)
Mike Coffman (R-Colo.)
Carlos Curbelo (R-Fla.)
Jeff Denham (R-Calif.)
Mario Diaz-Balart (R-Fla.)
Bob Dold (R-Ill.)
Renee Ellmers (R-N.C.)
Thomas Massie (R-Ky.)
Ileana Ros-Lehtinen (R-Fla.)
David Valadao (R-Calif.)
This post has been updated with comment from Muñoz.
Before You Go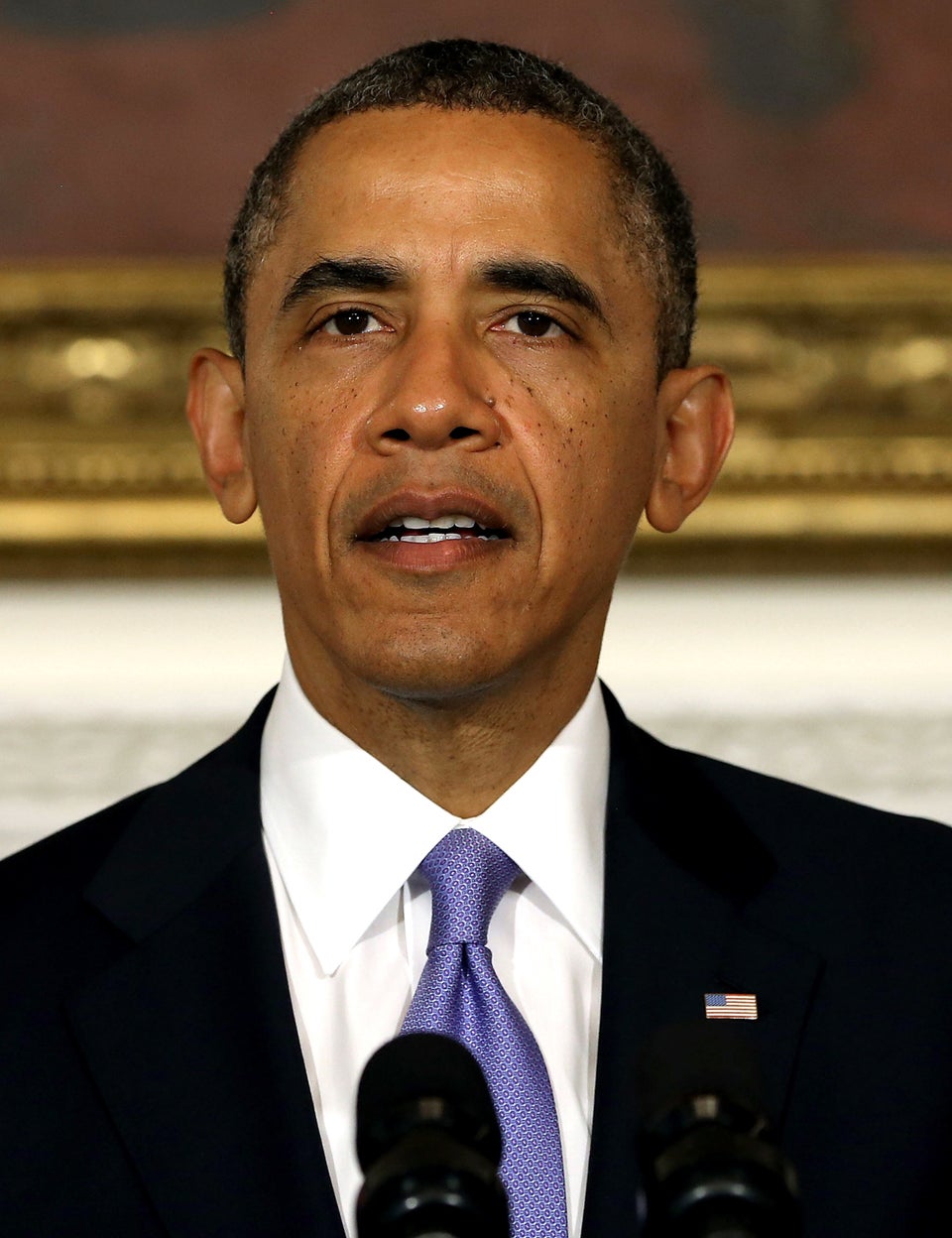 11 Ways Immigration Reform Helps The Economy
Popular in the Community