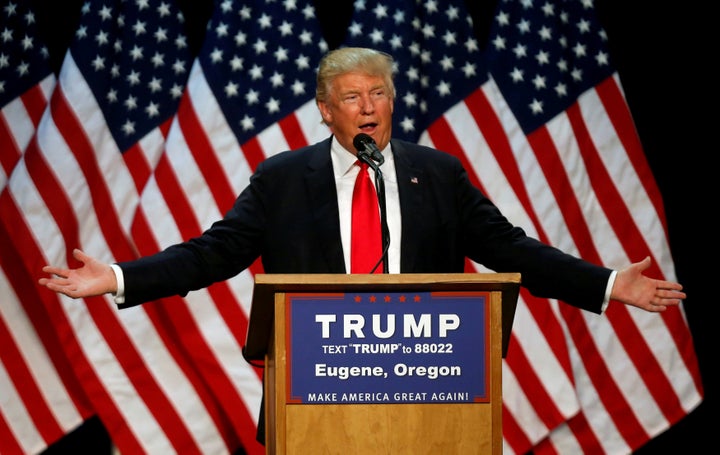 WASHINGTON -- Speaker Paul Ryan isn't the only House Republican doing some soul-searching on Donald Trump.
Republicans are learning that squaring their positions on issues like debt, Social Security and Medicare with those of the presumptive GOP nominee requires some contortions more complicated than Trump's combover.
But the key to supporting a nominee whose positions -- depending on the day and the issue, of course -- seem so antithetical to the GOP's is this: you focus on the alternative.
"He's 10 times better than Hillary," Rep. Thomas Massie (R-Ky.) told The Huffington Post.
Massie, who's actually a delegate at the GOP nominating convention in July, said none of the people on the "Never Trump" bandwagon are proposing an alternative. "So I'm presuming they're for Hillary," he said.
Asked how he could support Trump, House Freedom Caucus Chairman Jim Jordan (R-Ohio) launched into an explanation that began: "Here's what I know about the likely Democrat nominee."
Pressed multiple times about the likely Republican nominee, Jordan returned time and again to Benghazi and then-Secretary of State Hillary Clinton's stories about the attack.
Ask about Trump, you get an answer about Clinton.
Even when you get into the policy differences between Trump and Republicans in general, members basically reconciled those contradictions by saying they either weren't familiar enough with Trump's statements, that 'at least he's better than Hillary' or that Trump will change.
"He'll learn," said Rep. Scott DesJarlais (R-Tenn.), who was one of the first members of Congress to endorse Trump. "He'll put good people around him."
Meaning he'll just change his position?
"He'll learn and he'll grow," DesJarlais answered.
"He has to change his mind."
DesJarlais might be right, too. After Trump breathlessly promised voters during the primary that he didn't want to touch Social Security, his chief policy adviser, Sam Clovis, said recently that Trump would "take a look at all of the programs, including entitlement programs like Social Security and Medicare."
"Things have to be done, but it has to be done with both parties together," Trump told Fox News host Sean Hannity. "You can't have the Republicans get too far ahead of this issue."
Plenty of Republicans think Trump is destined to go back on his word.
"He has to change his mind," Rep. Dave Brat (R-Va.) said, adding, "I think we all change every second, along with the famous Greek philosopher Heraclitus."
"Social Security and Medicare are both insolvent in 2034, so if you don't want to touch them, they'll be insolvent," Brat said.
It's true Social Security faces a funding gap in 2034. If Congress does nothing to shore up its finances, the program would suffer an across-the-board benefit cut of more than 20 percent. Many progressives back plans to partially or entirely close the gap through revenue increases; conservatives prefer solutions centered on benefit cuts; others favor some combination of both.
But Trump was clear in December he didn't want to touch either program.
Trump has insisted that economic growth and cutting waste, fraud and abuse in the system would solve entitlement spending issues. He neglects to mention that the incidence of incorrect overpayments is typically under 1 percent, according to the Social Security Administration's estimates. (Combined administrative costs for both the retirement and disability programs are also under 1 percent.)
But, miraculously, Republicans don't think Trump is that far from them on these issues.
"Those are conversations that will have to take place eventually, because the math doesn't lie, man, math doesn't lie."
House Ways and Means Chairman Kevin Brady (R-Texas), whose committee has jurisdiction over the program, downplayed their differences.
"I haven't had a chance to visit with Mr. Trump about the issues," Brady said, "but I'll bet you, like us, he wants to save Social Security for the long term."
"Those are conversations that will have to take place eventually," Rep. Mario Diaz-Balart (R-Fla.) said, "because the math doesn't lie, man, math doesn't lie."
Diaz-Balart added that entitlements were an area where Trump's statements are similar to Clinton's. "And again, the math doesn't bear that out," Diaz-Balart said.
Republicans have obvious difficulty embracing Trump. Many of the ones HuffPost talked to refused to use the presumptive nominee's name. Some others weren't ready to commit to voting for "the nominee" in November.
Rep. Tim Huelskamp (R-Kan.) said he was "still a Ted Cruz fan," noting that, with Trump, "what he said one minute might be different the next five minutes." Rep. Walter Jones (R-N.C.) said he, like many other members, had a lot of questions that needed to be answered before he could support Trump. And Rep. Justin Amash (R-Mich.), when asked if he could ever hop aboard the #TrumpTrain, made it clear he has no intention of folding on his principles.
"It's very different from my message, and I'm not jumping onboard," said Amash, who recently summed up Trump's debt position on Twitter with the poop emoji.
"It's a crazy political world we're in right now."
Other Republicans struggle to justify backing the man who'll be at the top of the ticket.
When asked how he could back someone whose answer to the growing debt is to just print more money, fiscal hawk Mo Brooks (R-Ala.) said he wouldn't talk about the presidential race between now and election day, noting that his "public position" is he'll vote for all the Republicans on the ballot.
Pressed on Trump's comments about debt, Brooks cracked, "Hey, he's got expertise in bankruptcy!"
"Oh my goodness, you drew one out of me," Brooks continued, feigning surprise.
Rep. Raul Labrador (R-Idaho), who noted that he opposed Trump "pretty mightily" during the primary, said much of it comes down to Supreme Court appointments. "With Trump, I have at least some hope that he's going to make the right choice," Labrador said.
Asked about the reality TV star's foreign policy, Labrador claimed Trump wasn't bad on that topic. But presented with some of Trump's past comments on national security -- including bombing ISIS, torturing people and giving a nuclear weapon to Japan -- Labrador conceded, "There are some things he doesn't quite understand."
Republicans agree that Trump's comment are crazy. It's just not going to stop them from supporting him.
"Yeah, I mean, they are worrisome," said Rep. Marlin Stutzman (R-Ind.)
Asked whether Trump was a safe person to have in the White House, Stutzman said: "I—I don't know. I don't know the answer to that question."
"Yeah, it is. It is. But, you know, I'm willing to give him a shot," Stutzman continued. "I know Hillary, and I'm not going to support Hillary. So this is where we're at."
Stutzman took a long pause. He shook his head.
"I don't know. It's crazy," he said. "It's a crazy political world we're in right now."
Support HuffPost
The Stakes Have Never Been Higher
Before You Go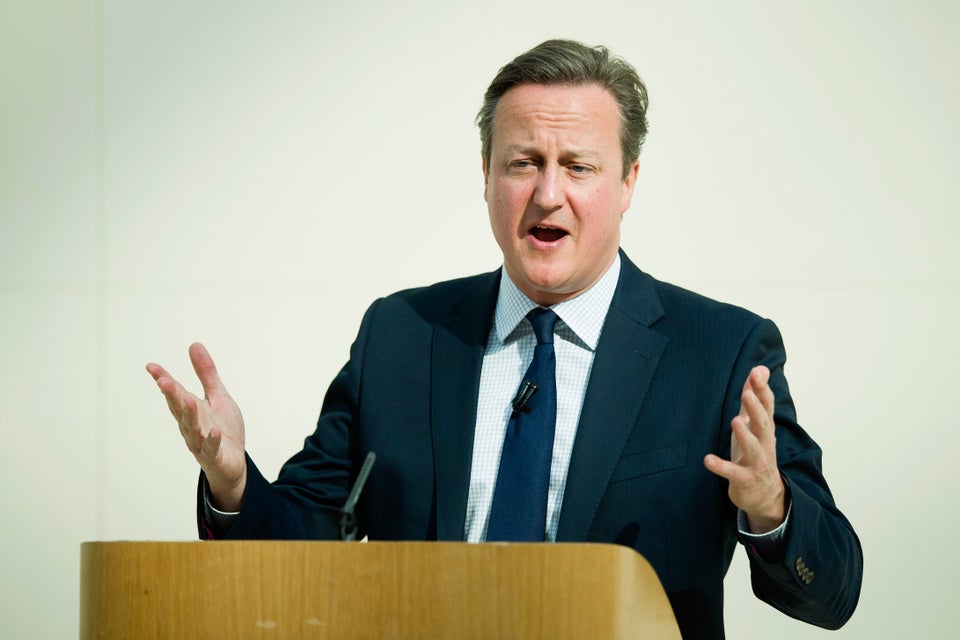 Countries Trump Probably Shouldn't Visit
Popular in the Community