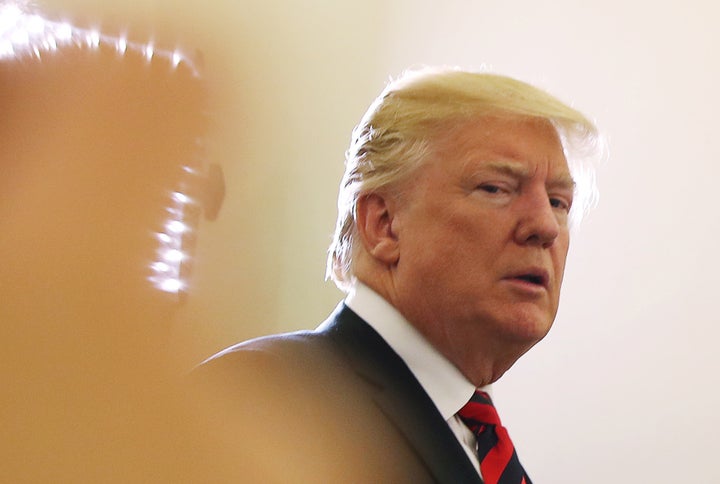 His comments, made on "Fox & Friends" Friday morning, cast further doubt on the bill's chances of passing. But hours later, White House principal deputy press secretary Raj Shah said the president "fully supports" both the compromise proposal from House Republicans and a more conservative proposal and that Trump would sign either of them.
Shah said that the president's remark about not signing "more moderate" legislation referred to a separate effort by moderate lawmakers to use a discharge petition to force the House to vote on immigration issues. (An anonymous White House official told The Hill earlier on Friday that Trump had misunderstood the question.) 
But even with Trump's apparent backing, the compromise bill still has a tough road ahead. 
On Thursday, House Republicans began to circulate a draft immigration bill that would give some protections to young undocumented immigrants in exchange for a massive increase in border security spending and a large-scale rollback of protections for asylum seekers and unaccompanied child migrants.
The draft bill fulfills one of the objectives that moderates have pushed for, offering at least some undocumented young people who came to the U.S. as children a new pathway to gain citizenship.
But the 293-page compromise goes far beyond providing a fix for immigrants known as Dreamers, many of whom risk losing Deferred Action for Childhood Arrivals protections that were rescinded by Trump.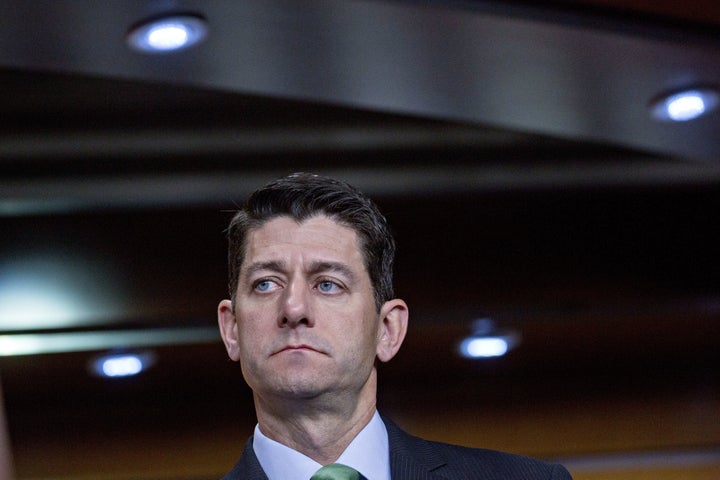 That means it will face opposition both from hard-liners eager to frame any legal status for undocumented people as "amnesty" and from immigrant rights activists who argue Dreamers shouldn't be held hostage to Trump's efforts to ramp up border enforcement and keep out more immigrants.
The draft legislation follows many of Trump's demands, including eliminating the diversity visa lottery, limiting certain family-based visas, restricting access to asylum and making massive investments in the Department of Homeland Security.
It would require the U.S. Border Patrol to deploy no fewer than 26,370 agents by 2023 ― a tall order for an agency that has struggled in recent years with high levels of attrition and difficulty finding recruits to work in remote areas along the southern border. The Border Patrol employed 19,346 agents as of March, according to Mother Jones ― roughly 300 fewer than when Trump first took office.
The draft bill would also set aside $16.6 billion for Trump's proposed "border wall" ― defined in less grandiose terms as "physical barriers," including "reinforced fencing, border wall system, and levee walls." The legislation would set aside another $6.8 billion for border security infrastructure, bringing the total investment to $23.4 billion, not including the additional personnel costs.
The proposal would functionally institutionalize DACA by creating a temporary work authorization program, though its provisions are unlikely to satisfy the program's champions. With the exception of those who serve in the military, the draft bill does not provide an automatic avenue to legal permanent residence or citizenship. Instead, DACA recipients would have one year to apply for a renewable six-year work authorization under the category of "contingent nonimmigrant" status.
In addition to an unspecified processing fee, the draft bill would impose a "border security fee" of $1,000 to apply. The proposal would also bar DACA recipients from receiving health care subsidies under the Affordable Care Act or applying for some tax benefits.
DACA recipients would, however, have the opportunity to apply for a limited number of immigrant visas using a system in which applicants earn points based on their education levels, work history and English proficiency. Those who successfully applied for the visas could then pursue permanent residency and apply for citizenship in subsequent years.  
The draft legislation also has measures that would further restrict who can apply for asylum, expanding the administration's wider push to keep tens of thousands of Central Americans from coming to the United States each year seeking entrance on humanitarian grounds. The draft bill would narrow the criteria to apply for asylum and make it easier for officers to turn people away at the border. It would also eliminate many of the protections granted to unaccompanied minors from countries that do not border the U.S., which critics argue make it too difficult to quickly deport those kids.
In a proposal likely to cause diplomatic strife, the draft legislation would give U.S. officials the authority to deem another nation a "safe third country" to which asylum seekers could be deported rather than their homeland ― without an agreement with that country. This could allow the U.S. to leave asylum seekers in Mexico rather than letting them into the U.S. to seek relief here.
The draft bill also addresses family separations at the border, which have skyrocketed under the Trump administration's policy of referring everyone caught crossing the border illegally for criminal prosecution. That means families apprehended at the border, who were previously often put in immigration proceedings, are being split up when the parents are instead jailed.
House Speaker Paul Ryan (R-Wis.) said earlier Thursday that he does not agree with the separation of immigrant families at the border, although he blamed the harsh action on an unrelated court settlement rather than on the Trump administration, which has instituted the crackdown.
The draft legislation appears to limit protections based on that court settlement, the 1997 Flores Agreement, which bars long-term detention of children. This would allow the government to lock up kids for longer ― just with their parents rather than after being split from them.
The bill is unlikely to win much support, if any, from Democrats. House Minority Leader Nancy Pelosi (D-Calif.) condemned the draft bill on Thursday, calling it "a cruel codification of President Trump's anti-immigrant agenda" and "a cruel sham that does nothing to stop President Trump from continuing to separate parents and children seeking asylum at the border."
Calling all HuffPost superfans!
Sign up for membership to become a founding member and help shape HuffPost's next chapter