(Updates with Justice Department comment, paragraph 6)
By Lawrence Hurley and David Ingram
WASHINGTON, May 29 (Reuters) - Two Republican lawmakers asked U.S. Attorney General Eric Holder on Wednesday to clarify testimony he gave Congress this month about his role in the targeting of journalists in a leak probe.
House Judiciary Committee Chairman Bob Goodlatte of Virginia and colleague James Sensenbrenner of Wisconsin sent a letter to Holder saying recent media reports "appear to be at odds with your sworn testimony."
At the May 15 hearing, Holder said he had never been involved in any decision to pursue a criminal investigation of a journalist and said it would not be "wise policy" to do so.
Last week, news outlets reported that Holder had approved a decision to seek a search warrant for Fox News email records as part of a leak investigation. Reuters later reported Holder signed off on a subpoena for telephone records as well.
The Fox News reporter involved, James Rosen, was described as a "co-conspirator" by investigators, but was not charged.
A Justice Department official said the department had received the Republicans' letter and planned to show that Holder's testimony was consistent with the facts.
In a defense of Holder, White House spokesman Jay Carney said that Holder had testified truthfully. Carney told reporters at a briefing on Wednesday there was an "extremely large distinction" between describing a reporter as a co-conspirator and charging him with a crime.
Carney said there are no plans to prosecute Rosen.
President Barack Obama "absolutely" has confidence in Holder to continue as the chief U.S. law enforcement officer, he said.
Concern from journalists and free speech advocates last week prompted Obama to order a review of Justice Department procedures governing investigations that involve reporters. Many of those procedures predate email.
On Thursday, as part of the review, Holder was scheduled to begin a series of meetings with Washington news bureau chiefs to allow them to air concerns and exchange ideas. Later meetings were being planned for news executives and lawyers, and for government intelligence and law enforcement officials, according to a Justice Department statement.

'FULL AND ACCURATE ACCOUNT'
The letter on Wednesday from House Republicans focused not on the wider review but on the searches of Rosen's materials. It asked Holder for a "full and accurate account of your involvement in and approval of these search warrants."
Rosen reported in 2009 that U.S. intelligence officials believed North Korea would conduct more nuclear tests in response to U.N. sanctions. Stephen Kim, a former State Department analyst suspected of being Rosen's source, faces trial on charges he violated an anti-espionage law.
The Republicans' letter asks Holder to give a detailed account of his role and to respond to eight questions, including whether the Justice Department ever intended to prosecute Rosen.
U.S. Representative John Conyers, the ranking Democrat on the Judiciary Committee, said in a statement that Holder had been "forthright and did not mislead the committee." (Additional reporting by Steve Holland; Editing by Howard Goller and David Storey)

Before You Go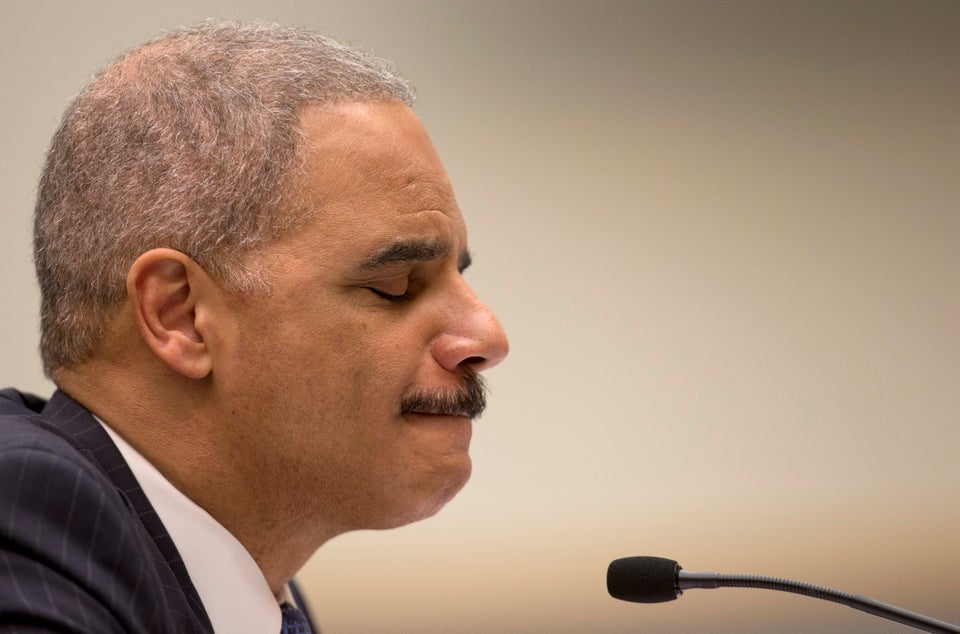 Eric Holder In The Hot Seat
Popular in the Community