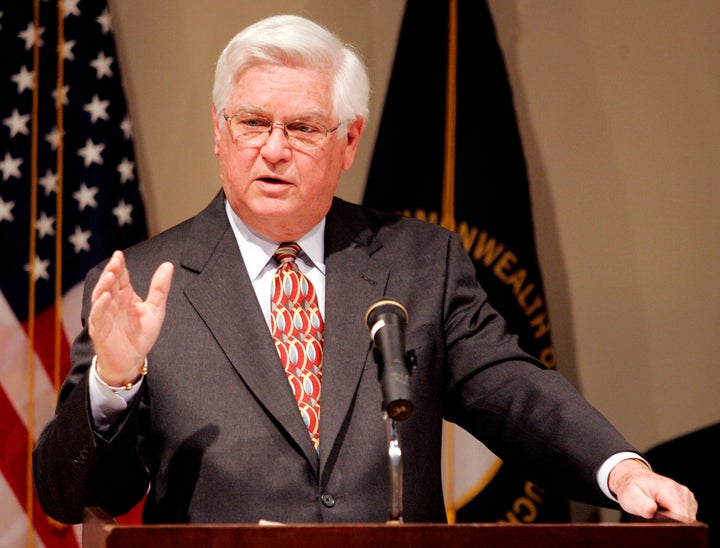 WASHINGTON -- With Congress whiffing on the bid to stop sequestration's automatic deep spending cuts, House Republicans have turned their focus to the next crisis moment: a potential shutdown of the federal government in late March.
Some $85 billion in spending reductions start taking effect Friday, targeting defense and domestic programs. The Senate is expected to start work on a replacement scheme Thursday, but no Republicans have signed on, and the party has been unable to unite around its own plan, making it all but certain no sequester replacement will pass.
The House has offered no new plans of its own, so far.
But coming out of their closed-door meeting Wednesday, House Republicans began touting a spending bill proposed by House Appropriations Committee Chairman Hal Rogers (R-Ky.), that would better enable defense and veterans programs to adjust to the cuts brought on by the sequester.
According to Rogers, Congress could extend the so-called continuing resolution that is currently funding the federal government -- set to expire on March 27 -- through Sept. 30 for most agencies. His plan would include a measure that grants more flexibility to the Pentagon to reallocate funds to higher-priority programs.
"If we don't do that, then the military is hamstrung trying to carry out the last year's missions; they would be unable to have new starts, it would hurt on operations and maintenance," Rogers told reporters after the meeting, adding that the top line of the CR, which will be about $974 billion with sequestration, does not change with the inclusion of the defense piece.
Rogers said he planned to meet again with Senate Appropriations Committee Chair Barbara Mikulski (D-Md.) to discuss the matter. Mikulski recently called Rogers's idea as "very interesting" but would not make a commitment on it.
According to some members who spoke with reporters after the House Republicans' meeting, support for the strategy was unanimous.
"There was not one dissent," Rep. John Fleming (R-La.) told reporters. "It's right in line with our plan."
Rep. David Schweitkart (R-Ariz.) said the Rogers proposal seemed to make sense, particularly if it held the Budget Control Act numbers in place. "Why wouldn't you support it?" he said. "We're winning on the fact of the matter that we're holding the numbers. We should embrace it and run with joy."
"I think it gets mediated, or ameliorated a little bit," said Rep. Trent Franks (R-Ariz.). "It's not a perfect situation by a long shot, but I think we are making progress because the fact is we are seeing some significant reductions in spending -- not enough."
Senate Democratic leaders have shown no willingness to accept a plan to deal with the sequestration cuts that doesn't also include some new taxes on top earners. President Barack Obama has proposed a long-term replacement for the sequester that would raise nearly $600 billion in revenue over 10 years and cut $930 billion.
But in forecasting what looks to be the next congressional standoff, House Republicans remained opposed to any new taxes. Some believe they hold the upper hand in that looming battle.
"I literally believe this time that the leverage is on the side of dealing with this CR and dealing with the cuts without additional tax increases because we had such a massive tax increase in January," Franks said.
UPDATE: 7:20 p.m. -- Senate Minority Leader Mitch McConnell (R-Ky.) and his caucus chose a different course from their House colleagues Wednesday night, submitting a bill that would give Obama flexibility.
A spokesman for McConnell said that under the bill, sequestration would still start March 1, but the president would have until March 15 to submit a plan to make its cuts differently. By March 22, Congress would have to vote on a disapproval resolution if lawmakers opposed Obama's plans.
If Congress disapproves, the current sequestration law would stay in effect. If Congress instead agrees, Obama's sequestration would go into effect. The proposal also stipulates that any of Obama's cuts to defense spending would have to reflect the Defense Authorization Act Congress passed for 2013.
A Democratic leadership aide said McConnell's plan and the Democrats' alternative would both get votes on Thursday.
Before You Go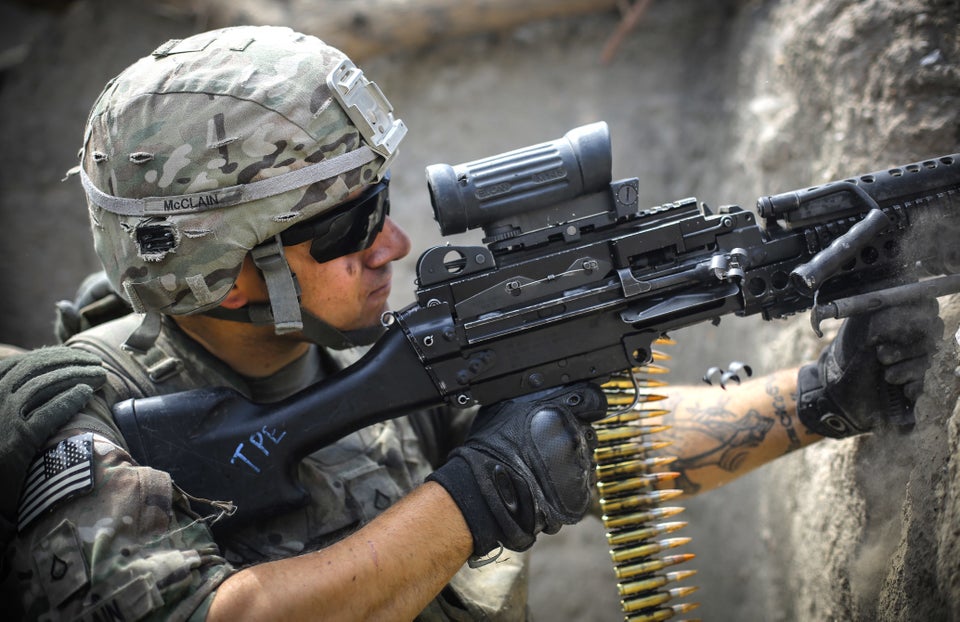 What Sequestration Would Cut
Popular in the Community