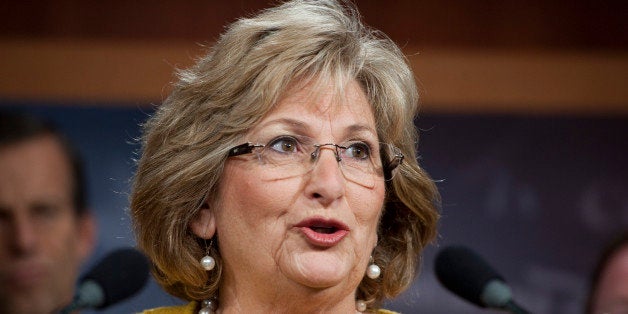 WASHINGTON -- Republican members of the House Judiciary Committee voted Wednesday to end a government position that works to protect immigrants going through detention and deportation, including children and victims of abuse.
The House Judiciary Committee approved a bill from Rep. Diane Black (R-Tenn.) aimed at defunding a public advocate, or any position like it, within Immigration and Customs Enforcement. Congress defunded the position once before, but a different position, deputy assistant director of "Custody Programs and Community Outreach," simply absorbed the responsibilities, outraging some GOP members who said the Obama administration was skirting the law. Black has described the job as functionally an "illegal alien lobbyist."
"This bill addresses a problem of the Congress voting a law and the president not enforcing it," Judiciary Committee Chairman Bob Goodlatte (R-Va.) said in defense of the bill during the meeting Wednesday.
The public advocate position was announced two years ago in an attempt to improve relationships between ICE and immigrant communities, and to provide a specific point person for problems with immigration enforcement and detention. And Democrats say there are plenty of problems, including sexual abuse in detention centers, children split from parents and deportation proceedings on people who could be given deferred action under Obama policies.
"There's no question that if this bill became law and the Office of Custody Programs and Community Outreach was eliminated, U.S. citizens as well as immigrants and immigrant communities would suffer," Rep. Zoe Lofgren (D-Calif.) said in opposition to the bill. "There would be one less check in the system to prevent rape or sexual assault. There would be one less check in the system to ensure that children are cared for even when their parents are taken into custody, and one less check to prevent American citizens from being unjustly detained and removed."
Democrats failed in attempts to amend the bill to allow funding for certain tasks handled by the office, such as referring complaints related to pregnant women in ICE custody and helping parents in detention make arrangements for the care of their children.
The public advocate position was defunded in June 2012 as part of the Department of Homeland Security Appropriations Act after an amendment by Black was added. But Democrats on the Judiciary Committee said their votes for the DHS spending bill should not be interpreted as support for defunding the position.
"We were doing our duty, we were being responsible, we were voting to keep the government open," Rep. Sheila Jackson Lee (D-Texas) said. "And along comes this underhanded, undercover rider that people had to suffer, hold their nose, to ensure that they could pass an omnibus bill."
Lee and other Democrats noted that other law enforcement agencies have public advocates, a point Immigration and Customs Enforcement also made when discussing the position.
"All major law enforcement agencies recognize the importance of community engagement and ICE is no different," ICE spokeswoman Gillian Christensen said in a statement. "Community engagement promotes public safety by bringing law enforcement, concerned citizens, NGOs, the business community and others together to engage in dialogue, express concerns, and find ways to mutually support each other and resolve conflict."
Some House Republicans, including Goodlatte, have said they want to address immigration reform, but the Judiciary Committee has considered few bills this year related to the issue. Over the past few months, there have been two hearings to discuss President Barack Obama allegedly refusing to enforce the law on immigration, and two hearings to discuss asylum fraud. But there has been nothing on the issues discussed in the House Republican leadership's immigration principles released in January.
Black, who is not a member of the Judiciary Committee, applauded the members after the vote for approving her bill, which can now go to the House floor for a vote.
"No President is above the very laws they sign," Black said in a statement. "The American people expect their elected officials to follow the laws of the land, and the ICE Act is a legislative solution to a problem created by President Obama when his Administration decided to circumvent the law. This Administration has sadly eroded the trust of the American people by refusing to enforce our nation's laws, losing goodwill among Members of Congress in the process."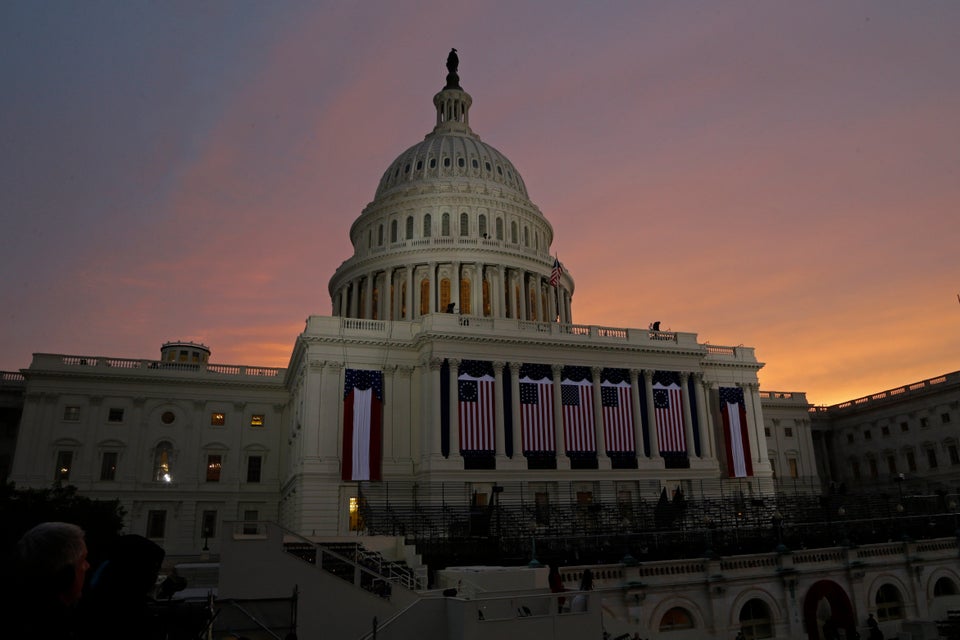 U.S. Capitol Photos
Popular in the Community