WASHINGTON -- House Republican leadership is considering tying the approval of the controversial Keystone XL pipeline to any legislation to raise the nation's debt ceiling, GOP aides confirmed to The Huffington Post on Wednesday.
Still, Republicans are planning to press the issue. On Wednesday, House Majority Leader Eric Cantor (R-Va.) reportedly told his colleagues to attach the pipeline to any legislation to raise the debt ceiling, increasing the chances of a default should the debt ceiling be reached sometime in mid- to late October.
"It's on the table," said a House GOP aide, with respect to Keystone. Another aide confirmed as much but wouldn't say how hard the caucus would push the matter. "We're not going to characterize the table," the aide said.
Such a provision will almost certainly roil many Senate Democrats and the White House, who either vehemently oppose the proposed pipeline or are hesitant to approve it without a more complete review of its potential environmental impact.
Tying the pipeline to the debt ceiling would be the highest-stakes effort to date. The strategy dates back to May, when the Washington Post reported that House Republicans were considering the addition of a slew of conditions, including Keystone and a late-term abortion ban, to raising the debt ceiling.
In an email outlining the legislative calendar ahead, one well-positioned lobbyist said that he expected the debt ceiling bill produced by the House to include a number of popular Republican provisions, including the approval of Keystone, a delay of some period in implementing the president's health care law and principles for tax reform.
But the first Republican aide quoted above called those stories premature.
"It's absolutely one of the possible outcomes of a debt limit negotiation, and likely, given the president's proclivity for delaying sections of this law," said the aide. "Whether it's a mandate delay or delaying the law entirely, it depends on a great deal of other factors."
Before You Go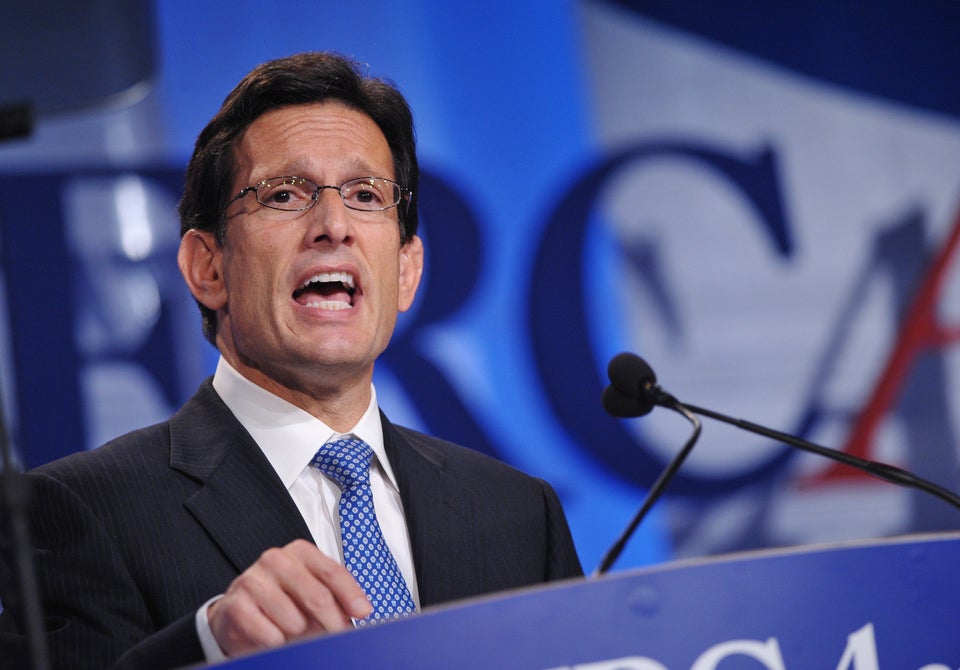 House Majority Leaders Through The Years
Popular in the Community