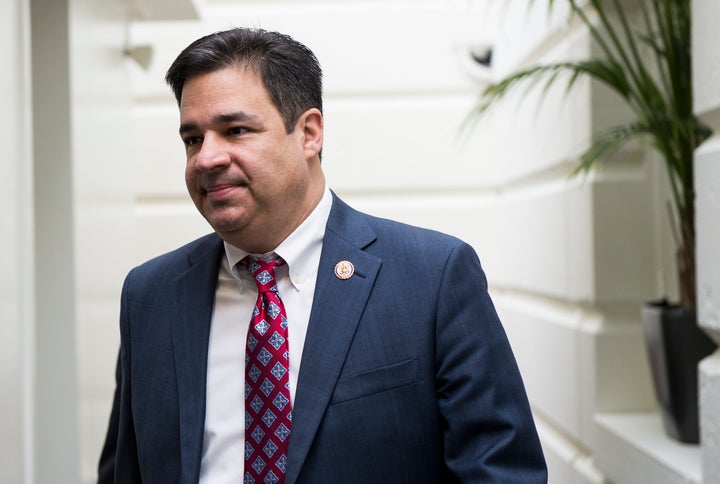 WASHINGTON -- If anything is clear about House Republicans, it's that they spend a lot of time thinking about lesbian, gay, bisexual and transgender people.
For the past two months, GOP lawmakers in the House haven't missed an opportunity to slip anti-LGBT provisions into bills. They passed a National Defense Authorization Act with language to let government contractors fire people for being gay or trans. They tried to pass a 2017 water and energy spending bill with a provision barring the Obama administration from blocking funds to North Carolina over its transgender bathroom law. When Democrats tried twice to strip the anti-LGBT provision from NDAA, Republicans overruled them.
And those are just bills that made it to the House floor. At the committee level, Rep. Steve King (R-Iowa) recently tried, unsuccessfully, to amend the 2017 legislative branch spending bill to ban trans people who visit the U.S. Capitol or the Library of Congress from using bathrooms that match their gender identity.
Now, Republicans are moving on to legislation that would let businesses and government contractors deny services to gay people.
The House Committee on Oversight and Government Reform plans to meet July 12 to take up the so-called First Amendment Defense Act. It's a sweeping bill that would let the people in charge of any taxpayer-funded entity -- whether a business, a school or a nonprofit organization -- ignore laws that conflict with their religious beliefs about marriage. That means a government contractor, for example, could fire an employee for being in a same-sex marriage. A drug treatment facility could turn away people for being LGBT. A federal employee could refuse to provide services, including veterans' or Social Security benefits, to a surviving member of a same-sex married couple.
In effect, the bill would nullify President Barack Obama's 2014 executive order prohibiting federal contractors from firing or harassing employees based on their sexual orientation.
"It's stunning that some lawmakers in Congress continue to prioritize legislation that promotes discrimination against the LGBT community," said Matt McTighe, executive director of Freedom for All Americans, an LGBT rights group. "This out-of-touch legislation does nothing to strengthen the existing protections for religious freedom -- all this bill does is make it even easier to discriminate against LGBT people."
The bill would also affect single mothers or anybody in a sexual relationship outside of wedlock. For example, a school that receives federal dollars could fire a teacher if he or she is suspected of having premarital sex.
A spokeswoman for Rep. Jason Chaffetz (R-Utah), who chairs the oversight committee, did not respond to a request for comment about why Chaffetz is making this bill a priority.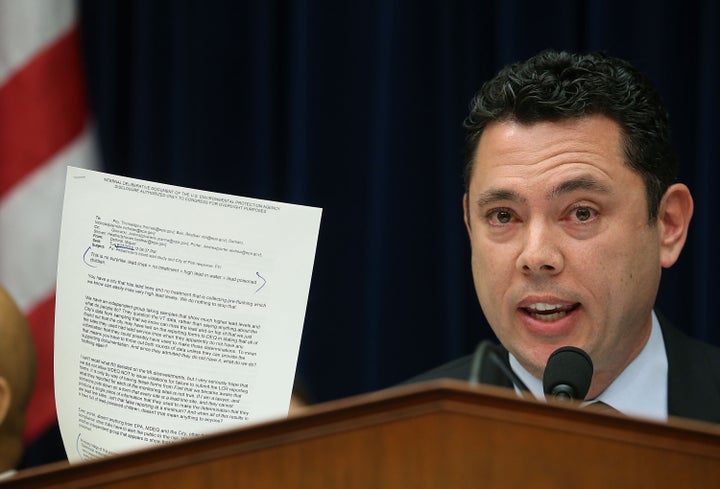 Next week's hearing will be the first time the FADA bill, introduced by Rep. Raul Labrador (R-Idaho), has gotten any real attention in Congress. But similar measures have been popping up in state legislatures. That's because religious conservatives have been aggressively rolling out anti-LGBT bills -- more than 100 bills in at least 22 states, in fact -- as part of an ugly backlash to last year's U.S. Supreme Court ruling in favor of same-sex marriage.
Heritage Action, a right-leaning group that keeps a running scorecard of the most conservative lawmakers, is pressuring Chaffetz to hurry up and pass FADA.
"It is imperative that we protect religious liberty for all Americans by passing the First Amendment Defense Act," Heritage Action CEO Michael Needham said in a statement. "It is unacceptable that Chairman Chaffetz and Republican leaders have not prioritized consideration of FADA. The bill must be marked up before the Republican House Majority leaves for a seven week recess."
The group notes in a press release that the bill has 171 co-sponsors, and that "its success in committee is not in question," since 23 of the committee's 25 members are co-sponsors. One of the bill's GOP backers is in leadership, House Majority Whip Steve Scalise (La.).
Democrats are urging Chaffetz to nix the hearing. But that's not likely to happen.
"This bill would codify discrimination against LGBT individuals and prevent them from receiving the federal benefits to which they are entitled," said Rep. Ted Lieu (D-Calif.). "H.R. 2802 does not protect the First Amendment -- the bill distorts it. I urge the cancellation of this hearing."
More than 70 groups wrote to Chaffetz on Wednesday urging him to cancel the hearing and noting that it falls on the one-month anniversary of the shooting massacre at a gay bar in Orlando, Florida. Signatories on the letter include the American Civil Liberties Union, the Human Rights Campaign, the NAACP and Planned Parenthood Federation of America.
"Congress has not held a single hearing on the needs of the victims, their families, and survivors, or on ways to better protect the LGBT community from bias-motivated violence or discrimination," reads the letter. "Rather than focusing on legislation to protect LGBT people and others in America from harm, FADA would permit unprecedented taxpayer-funded discrimination against LGBT people."
This article has been updated with information about the letter sent to Chaffetz on Wednesday.
Support HuffPost
The Stakes Have Never Been Higher
Before You Go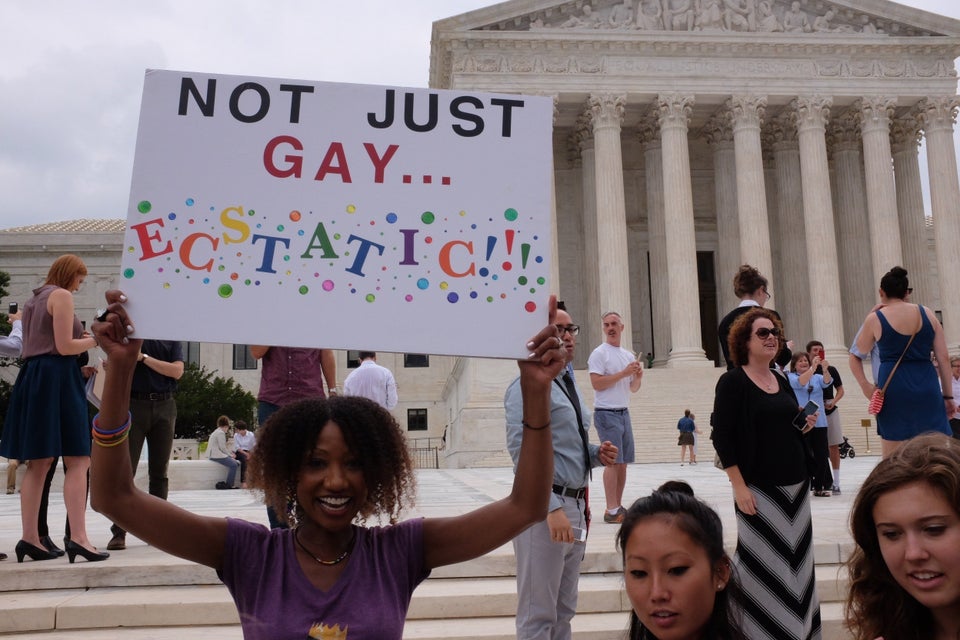 Big Wins, Bigotry and Backlash: The LGBT Political Stories of 2015
Popular in the Community