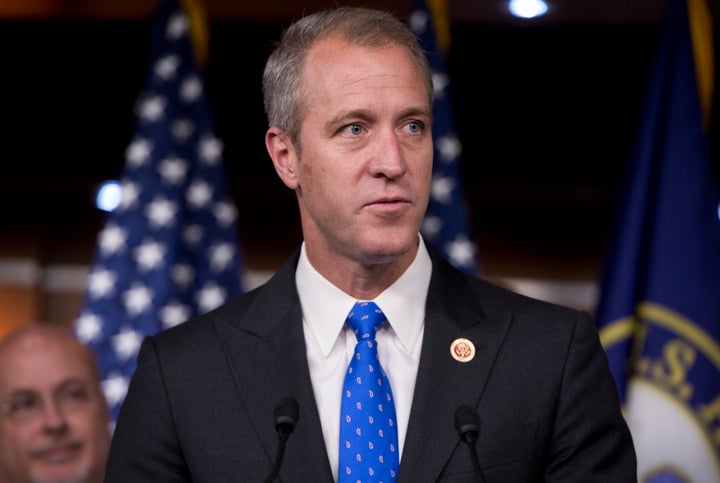 WASHINGTON -- House Republicans unexpectedly sunk their own $37.4 billion water and energy spending bill on Thursday because it included a provision ensuring that people who work for government contractors can't be fired for being lesbian, gay, bisexual or transgender.
Nearly every Democrat voted against it, but that was expected. They'd raised concerns with riders in the bill that would undermine the Clean Water Act and allow people to carry firearms on Corps of Engineers lands. They also opposed language added late Wednesday by Republicans that would prevent the federal government from revoking funds to North Carolina over its controversial law affecting transgender people going to the bathroom.
The real surprise was seeing conservatives line up against the bill over an amendment added late Wednesday by Rep. Sean Patrick Maloney (D-N.Y.). His provision would preserve a 2014 executive order by President Barack Obama that bars federal contractors from discriminating against people based on their sexual orientation or gender identity. The House accepted his amendment 223 to 195, with moderate Republicans joining with Democrats to pass it.
Lawmakers fought over a similar LGBT amendment last week when Maloney unsuccessfully tried to attach it to a military spending bill. He had the votes to pass it at one point, but GOP leaders held the voting open after the clock ran out, and strong-armed just enough Republicans to switch their votes and bring it down. That sent the chamber into chaos, with Democrats shouting, "Shame! Shame! Shame!" at GOP lawmakers who changed their votes.
So it was already a sensitive issue when Maloney's amendment came back up Wednesday night. Politico reported that as Republicans huddled Thursday morning before the vote, Rep. Rick Allen (R-Ga.) read aloud a passage from the Bible and asked people if they were prepared to violate their religious principles by supporting the bill. That didn't sit well with some in the room.
"Many members were visibly disturbed by the comments," a GOP source in the room, who spoke on condition of anonymity, told The Huffington Post. "At least one walked out."
Beyond that, the conservative Heritage Foundation announced Thursday morning that it opposed the bill over Maloney's amendment and vowed to include it as a key vote on its legislative scorecard -- a public record of how conservative each lawmaker ranks. That drove scores of GOP lawmakers to oppose the legislation.
"House Republicans' thirst to discriminate against the LGBT community is so strong that they are willing to vote down their own appropriations bill in order to prevent progress over bigotry," House Minority Leader Nancy Pelosi (D-Calif.) said in a statement.
Speaker Paul Ryan (R-Wis.), meanwhile, blamed Democrats for killing the bill.
"What we learned today is that Democrats were not looking to advance an issue but to sabotage the appropriations process," he told reporters. "The mere fact that they voted to pass the [Maloney] amendment and then voted against the bill containing their amendment proves this point."
The House is about to head into a weeklong recess, which means they'll revisit the bill when they come back in mid-June. Ryan said to expect "a family discussion" when they return, and noted that his vow to maintain an open amendment process on bills means there will be more unpredictability.
"Some bills might fail because we're not going to tightly control the process and pre-determine the outcome of everything around here," Ryan said. "Well, that happened today."
Before You Go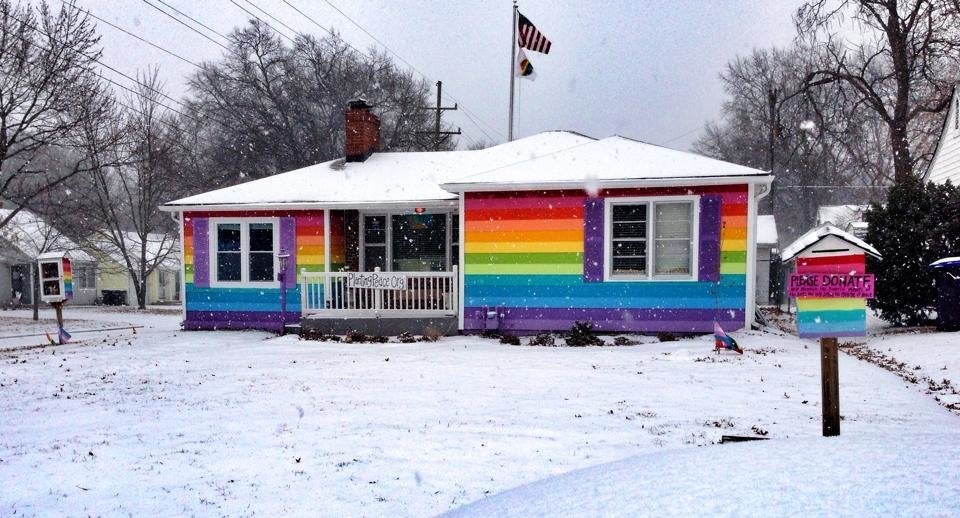 11 People Who Took On Anti-LGBT Bigots With Awesome Results
Popular in the Community