WASHINGTON ― House Republicans have finally seen an updated Congressional Budget Office score for the American Health Care Act, and while the legislation reportedly would be disastrous ― 23 million fewer people with insurance over 10 years, plus higher costs for people with pre-existing conditions and women seeking maternity care ― Republicans showed little remorse for passing the bill.
"I said for weeks I had zero confidence in the CBO," Rep. Roger Marshall (R-Kan.) told HuffPost on Thursday. "You would never hire them to manage your retirement plan, so it came out exactly what I expected it to be."
Marshall dismissed concerns that the CBO indicates it would become more difficult for people with pre-existing conditions to purchase insurance in states that waive certain Obamacare regulations and that those people would see their premiums "increase rapidly."
"The CBO's crazy," Marshall said, adding that sick people would be "even better protected with our legislation than they would before."
The report issued Wednesday said the GOP bill would save $119 billion over 10 years, but that savings would come from slashing $834 billion from Medicaid and cutting taxes that were used to fund Obamacare by about $600 billion. The CBO also said low-income seniors, sick people and women seeking maternity care could all face significantly steeper prices, while healthy people in states that waive protections for the vulnerable could see their premiums fall by as much as 30 percent.
But many Republicans have cast doubt on the CBO, citing the federal agency's 2010 score for the Affordable Care Act as proof that the scorekeepers can be wrong. Of the more than 20 Republicans HuffPost asked for a reaction, almost all of them shrugged off the CBO report and remained supportive of the bill.
"The CBO is very good at crunching budget numbers," Rep. Tom McClintock (R-Calif.) said. "It has demonstrated it doesn't have the first clue about how [health care] markets work."
McClintock went on to cite missed Obamacare projections on small premium increases and the number of people who would enroll in the exchanges. (The CBO said there would be around 24 million people electing insurance through the exchanges, while the number ended up being closer to 10 million. And the CBO was off on the number of people who would be helped through Obamacare's Medicaid expansion: The projection said around 10 million when the number was closer to 14 million.)
"So their policy discussions are helpful," McClintock said. "They are often wildly inaccurate."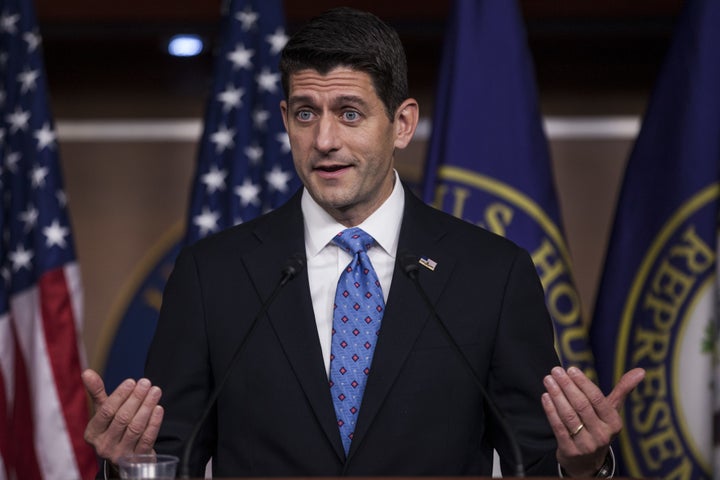 Health policy experts have acknowledged some of the missed projections for Obamacare. But the Commonwealth Fund also said "the CBO's projections were closer to realized experience than were those of many other prominent forecasters." And a fact check of how close the CBO projection was for Obamacare concluded that the analysts were not "way, way off."
Still, Republicans have a point that the CBO was overly optimistic about the effects of Obamacare. Premiums have gone up, and fewer people have enrolled in the exchanges as a result. And that false optimism in 2010 has led Republicans to conclude that the CBO is overly pessimistic now.
"CBO has been wrong on so many fronts it ain't even funny," Rep. Bill Johnson (R-Ohio) said.
"There have been so many false assumptions by CBO," Johnson added. "But what they did verify is that our health care plan ― the American Health Care Plan ― reduces the deficits and lowers premiums."
When HuffPost raised the point that the CBO score said the GOP health care bill would not lower premiums for sick people in states that waived protections for people with pre-existing conditions, Johnson said, "Sure it does. I don't believe them."
The CBO also said older people with low incomes would face substantially higher premiums. For example, a 64-year-old making $26,500 a year is expected to pay more than $16,000 a year in premiums for health insurance, even after a tax credit is applied. That same person would pay $1,700 a year in premiums under Obamacare.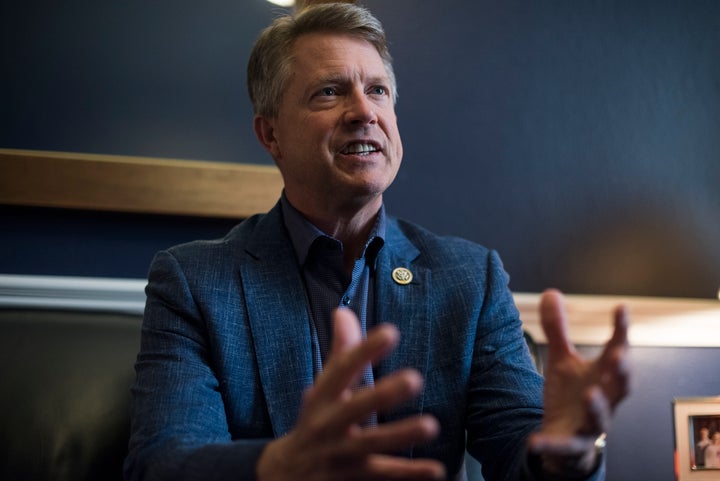 But Republicans said they simply don't trust the CBO score and generally seemed unconcerned that 23 million people may lose their health insurance.
Rep. Daniel Webster (R-Fla.), who was on the fence about the bill until the day before the May 4 vote, said 23 million people electing not to buy health insurance as a result of the GOP bill was "basically a picture of when people are not forced to buy broccoli, they don't eat it."
Only Republicans who voted against the health care bill seemed to take the CBO report seriously.
Vulnerable Rep. Barbara Comstock (R-Va.) said she continued to have "a lot of other concerns about the bill." Rep. Charlie Dent (R-Pa.), chairman of the moderate Tuesday Group, seemed concerned that other Republicans haven't addressed how many people are projected to lose insurance as a result of this bill.
"Too many people are going to be without coverage as a result of legislation that was haphazardly constructed and hastily considered," Dent said. "And it's part of the reason why we have an issue here.
"Too many people are going to be without coverage as a result of legislation that was haphazardly constructed and hastily considered."
The one Republican who seemed generally upset by some of the CBO's projections was the man who was instrumental in reviving the bill: Rep. Mark Meadows (R-N.C.), who chairs the conservative Freedom Caucus.
Meadows continued to defend the bill after the CBO score was released, pointing to the high-risk pools that states would need to create to waive certain protections for people with preexisting conditions. But after reading a couple of paragraphs about less healthy people facing higher premiums, he began tearing up and talking about what the health care bill meant to him.
"I lost my sister to breast cancer," Meadows said Wednesday. "I lost my dad to lung cancer. If anybody is sensitive to pre-existing conditions, it's me. And I'm not going to make a political decision today that affects somebody's sister or father, because I wouldn't do it to myself. And so I tell you that in the most earnest of ways that we're going to get this right, not just because of my sister and my dad, we're going to get it right for the American people because that's the right thing to do."
Meadows also suggested that he would be willing to keep more of the Obamacare taxes to help keep more people on Medicaid and to offset the cost of health insurance for sick people.
"In the end," Meadows said, "what we've got to do is make sure there's enough funds there to handle pre-existing conditions and drive down premiums. And if we can't do those [two] things, then we will have failed."
Still, Meadows remained supportive of the bill, and his less-than-enthusiastic reaction was the exception, not the norm.
When HuffPost asked Rep. Virginia Foxx (R-N.C.) for her take on the CBO score ― which, again, says 23 million fewer people will have insurance, that sick people could face significantly steeper costs, and that women could have to pay around $1,000 a month more for insurance that covers maternity care ― Foxx said, "I think it's great."
House Speaker Paul Ryan (R-Wis.) expressed relief over the score. Republicans had held onto the bill for two weeks and not sent it to the Senate because they feared it would not save the requisite $2 billion it needed to keep its reconciliation status.
"I'm actually comforted by the CBO report because it shows, yeah, we're going to lower premiums," Ryan said.
Laura Barrón-López contributed to this report.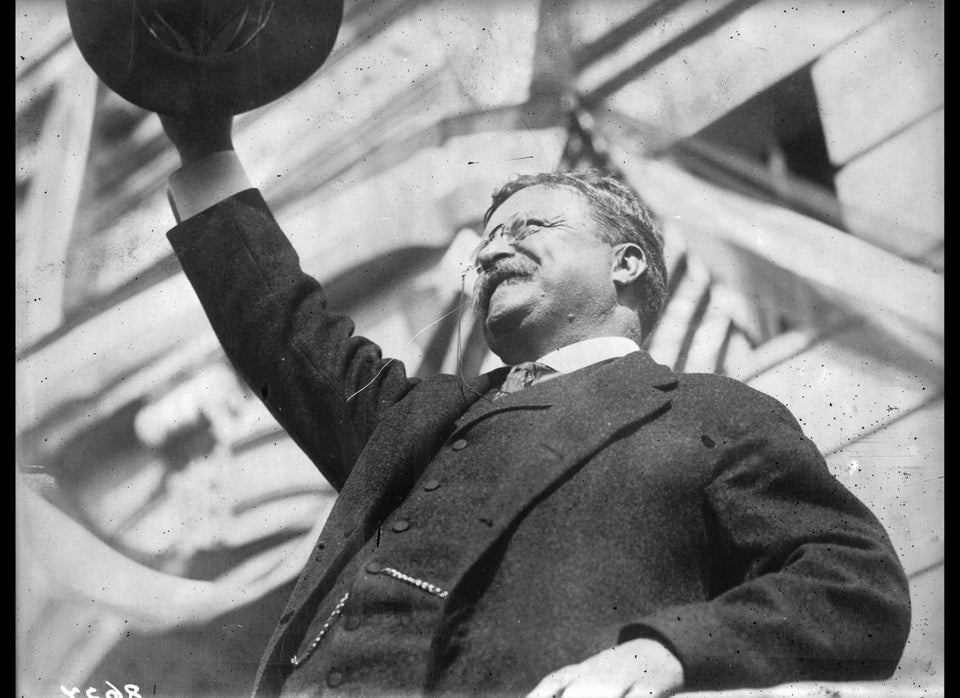 Health Care Reform Efforts In U.S. History
Popular in the Community