WASHINGTON ― They've been vowing to do it for seven years. They've held more than 50 symbolic votes to give the appearance that they were doing it. After they won the White House in November, they said nothing else stood in the way of getting it done.
And yet, on Friday, Republicans failed to repeal the Affordable Care Act. It wasn't because Democrats stopped them. It was their own undoing.
President Donald Trump ― aka "the closer," according to White House press secretary Sean Spicer ― couldn't convince warring factions of House Republicans to get behind his bill. Nor could Speaker Paul Ryan (R-Wis.). Conservatives in the House Freedom Caucus scoffed at the legislation for not going far enough, demanding they completely gut Obama's signature health care law. Moderates opposed it because it kicked 24 million people off of insurance and levied heavy costs on older, low-income Americans.
The process left Republicans pitted against each other. Leadership was trying to hurry it up before the whole thing went off the rails, while members wanted to slow down. Bill language was changed in the dead of night to win over one faction, which had the effect of alienating another faction. There were so many tweaks being made, it got to the point where, by Friday, some GOP lawmakers didn't know what they were about to vote on.
It was a train wreck waiting to happen. At a hastily called press conference Friday afternoon, Ryan chalked up the defeat to "the growing pains of governing."
"We were a 10-year opposition party where being against things was easy to do," Ryan told reporters. "Now, in three months time, we tried to go to a governing party."
In hindsight, it wasn't hard for lawmakers to see the whole thing collapsing.
"We were caught in a real vise here: the left of our conference believing one way, the right believing another," said Rep. Steve Womack (R-Ark.). "The only thing they shared in common was that they were opposed, and the numbers sufficient to tank it."
He predicted intra-party divisions would be "an ongoing leadership challenge" for Ryan and other top Republicans.
"With a 237-seat majority, we have to understand that we are no longer the party of no," said Womack. "We have to learn how to govern, we have to learn how to set an agenda and be able to pursue that agenda."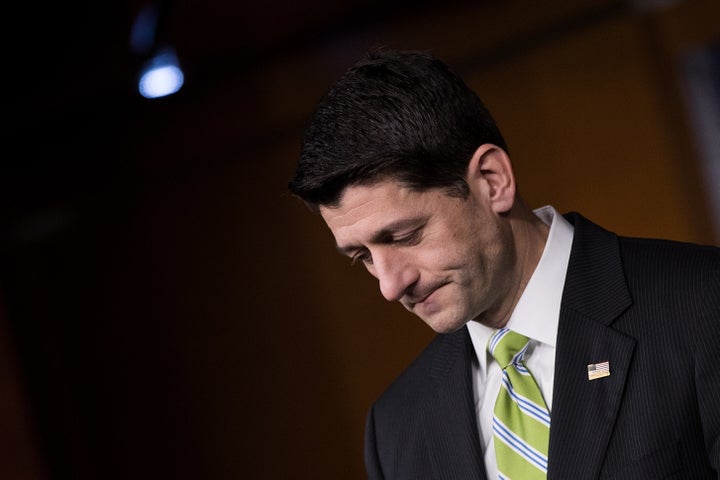 The frustration was palpable among some. Rep. Randy Weber (R-Texas) said Republicans have had years of practice passing Obamacare repeal bills, and even got one to President Barack Obama's desk once. Yet now, with Trump in the White House, they couldn't cobble together the votes to pass something out of one chamber.
"Why can't we do this … when we have a Republican president?" Weber asked. "It doesn't make sense."
Asked why Republicans couldn't get it together, Rep. Joe Barton (R-Texas) just shrugged.
"Because, as you well know sometimes you're playing fantasy football, and sometimes you're in the real game," he said.
But others suggested the GOP is better off saving an Obamacare repeal debate for another day. Rep. Justin Amash (R-Mich.) defended the tactics used by the House Freedom Caucus, saying they "absolutely" negotiated in good faith with Trump and Republican leaders.
"We reached out to the [moderate] Tuesday Group and others in our conference, but from the beginning of the process, I think the way it was set up did not bring the disparate parts of the conference together," Amash said. "We need to start from the beginning, making sure all of the concerns are addressed."
Rep. Chris Collins (R-N.Y.), a Trump loyalist, scolded moderates and conservatives for fighting the legislation. Moderates in swing states shared their fears with Collins that if they supported the bill, they didn't think they would be re-elected. He wasn't sympathetic.
"If this doesn't pass, I know you're not coming back," he told them.
As for House Freedom Caucus members tanking the Obamacare repeal bill, Collins said it's time for them to learn how to get things done.
"They are still acting as though we are the opposition party," he said. "You could say our conference hasn't figured out yet how to be the governing party."
Rep. Mark Meadows (R-N.C.), who chairs the Freedom Caucus and who made a big deal of his negotiations with Trump to reach a deal on the bill, wouldn't talk to reporters after the measure was pulled off the House floor. He put out a statement later saying he looks forward to working with Trump on a "full repeal" of Obamacare.
It might take time for some lawmakers to get over Friday's setback. Rep. Mark Walker (R-N.C), who chairs the Republican Study Committee, spent the past few weeks lobbying colleagues to support the bill. He was visibly unhappy as he left a caucus meeting in the Capitol basement late Friday, and wouldn't say if he thought there should be repercussions for the Freedom Caucus.
"Emotions are running high right now and that's usually a good sign not to go after anybody else," Walker said, walking quickly down a House hallway. "I'm just disappointed."
Before You Go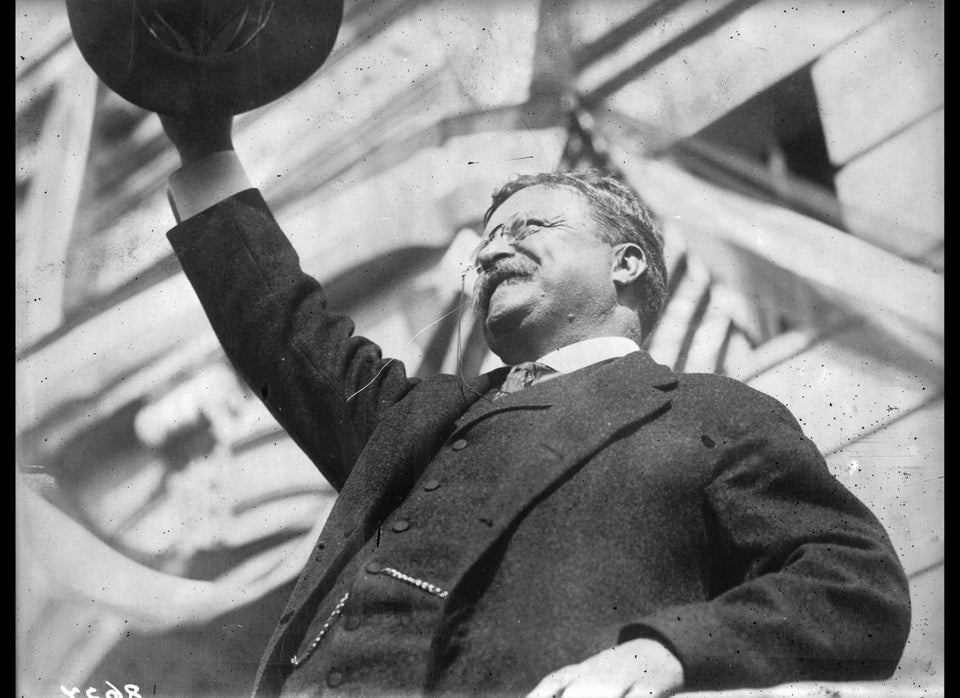 Health Care Reform Efforts In U.S. History
Popular in the Community