WASHINGTON ― Unwilling to accept their failure to repeal the Affordable Care Act last week, Republicans have skipped the fifth stage of grief and gone right back to denial, promising Tuesday to rewrite and pass their health care law while also moving ahead with other agenda items.
"As I said on Friday, we all have to reflect on what we could have done better, and this discussion was an honest and very constructive step forward," Speaker Paul Ryan (R-Wis.) told reporters Tuesday following a scheduled one-hour GOP conference that stretched for almost double that time.
"We are going to work together and listen together until we get this right. It is just too important," Ryan added.
When he was asked about a timeline for repeal ― health insurers will begin making decisions about offering plans in the next couple of months ― Ryan said he couldn't lock into an "artificial timeline" because health care was "too important to not get right."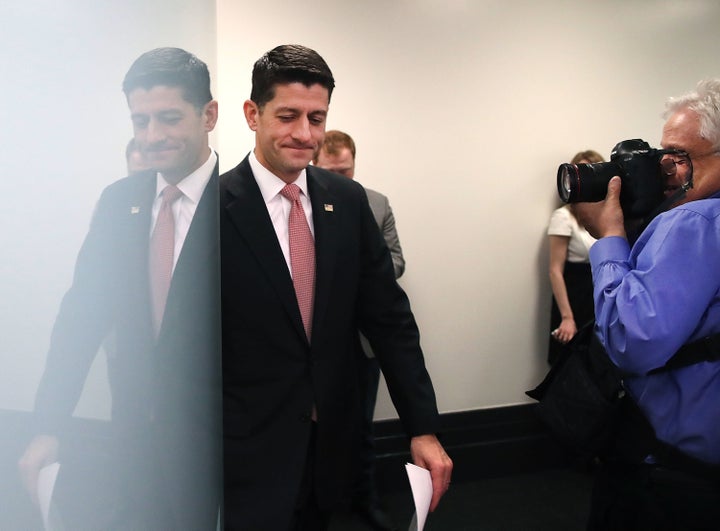 The continued talk of repealing the Affordable Care Act isn't exactly new. Although President Donald Trump said he was done if Republicans couldn't pass the House bill last week, House Republicans themselves have never stopped saying they would pass a bill eventually.
Tuesday's vow was the strongest yet from Ryan, and other leaders also reaffirmed their longstanding commitment to repealing and replacing the law.
Majority Leader Kevin McCarthy vowed to keep the Republican promise, and Majority Whip Steve Scalise (R-La.) said Republicans are closer than ever to repealing Obamacare.
Even conservatives who helped scuttle the previous bill expressed a newfound optimism that Republicans could pass a health care bill, albeit the same optimism Republicans have expressed for years over a nebulous, unwritten measure.
Raul Labrador (R-Idaho) said Ryan had a good message Tuesday morning of bringing the conference together and working out their differences. And how exactly would Republicans do that? "Get in a room and work. Do the hard work of legislating," Labrador said.
But already signs of continued disunity are surfacing in the GOP conference. Another House Freedom Caucus member, Mo Brooks of Alabama, told the conference Tuesday that Republicans should just pass the same version of an Obamacare repeal that Republicans passed in 2015. "I see no reason we can't do it again," Brooks told reporters after the meeting.
And if another vote on the 2015 reconciliation bill isn't enough, Brooks also said he was prepared to offer a discharge petition for his one-sentence repeal bill ― a move more moderate Republicans were quick to dismiss. "Doesn't have a chance," former Energy and Commerce Chairman Fred Upton (R-Mich.) said.
Even Freedom Caucus Chairman Mark Meadows (R-N.C.) said there was "nothing to" chatter of a discharge petition for Brooks' legislation.
After a stinging defeat that drew deep fault lines within the GOP conference, Republicans seem to have already put their latest failure behind them and are confident they could repeal and replace the Affordable Care Act.
Freshman Rep. Brian Mast (R-Fla.) said he told the conference that he wanted to give a "boot in the backside" to the challenges that Republicans face in repealing Obamacare (though he may have used more colorful language when speaking to members behind closed doors).
"Just because we ran into hurdles or road bumps, that doesn't mean you quit," he told reporters.
At a press briefing Tuesday afternoon, however, Senate Majority Leader Mitch McConnell (R-Ky.) shot down the notion that the effort to repeal Obamacare would be revived this term. "We have the existing law in place and we'll just have to see how that works," he said, applauding Trump and Ryan for their effort but lamenting that it came up short. "Sorry that didn't work out," he said.
Before You Go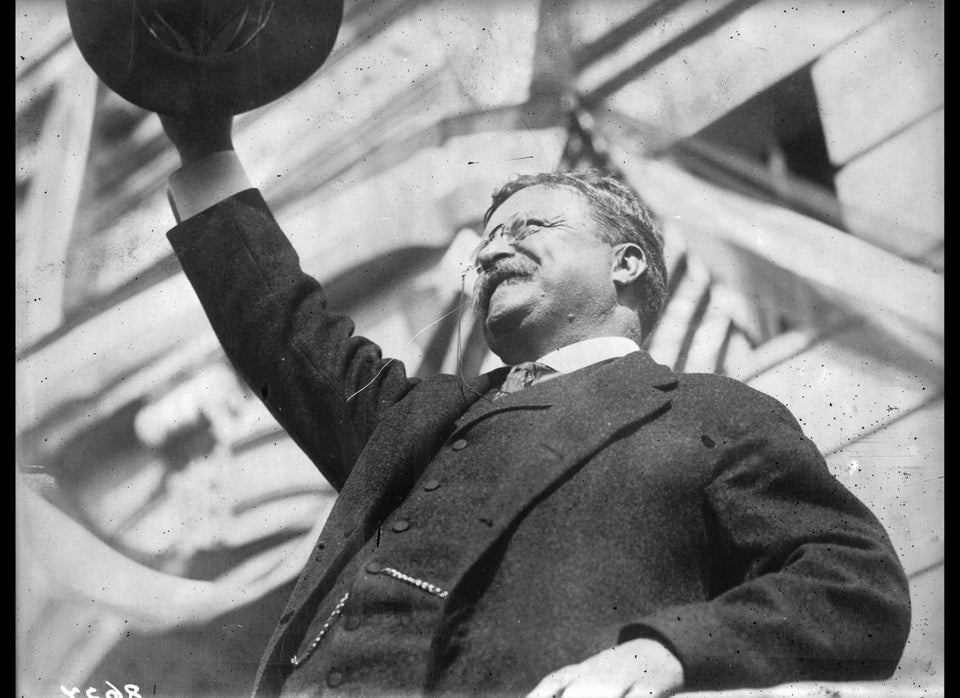 Health Care Reform Efforts In U.S. History
Popular in the Community