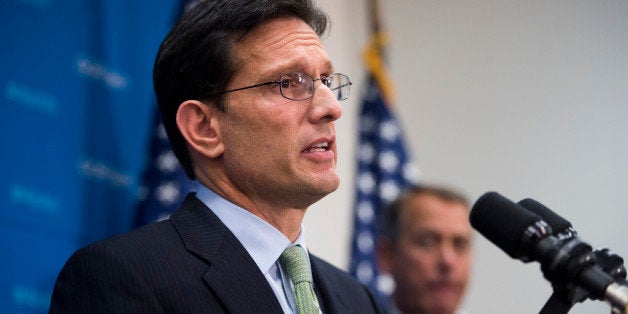 House Republican leadership will seek a one-year delay in the implementation of the Affordable Care Act in exchange for lifting the debt ceiling, National Review reported Tuesday.
The strategy was announced by House Majority Leader Eric Cantor (R-Va.) during a conference with fellow House Republicans, according to National Review. A Cantor aide, when reached by The Huffington Post, suggested that other changes to Obamacare could be on the negotiating table when it came to the debt ceiling.
"It's absolutely one of the possible outcomes of a debt limit negotiation, and likely given the president's proclivity for delaying sections of this law," the aide said, in reference to a one-year delay. "Whether it's a mandate delay or delaying the law entirely, it depends on a great deal of other factors."
The targeting of the president's signature piece of legislation is par for the course for House Republicans, who have voted 40 times to defund Obamacare since it became the law of the land. Cantor and others are poised to have a similar vote again when Congress considers a stop-gap spending measure to continue funding the government roughly a month prior to the debt ceiling fight.
On Monday, the Associated Press offered details on that GOP plan:
The unusual strategy would start with a House vote this week on a stopgap funding bill that includes the provision demanded by conservatives to block the controversial health care law. The two issues, however, would automatically be decoupled when they're sent to the Senate. The maneuver would force Democrats controlling the Senate to vote first on defunding Obamacare before the House sends over a "clean" stopgap funding bill as a separate measure. ...

The idea may not sit well with some conservatives who may see it as a tactical retreat that in the end won't touch Obama's health care law as its implementation marches ahead. It also would mean that House Republicans would need to pass the measure without any help from Democrats unlikely to vote for it over its attack on Obamacare.
Not all Republicans are behind the idea of offering up what is, in essence, another ceremonial vote to defund Obamacare. In fact, the plan drew rebuke from some conservatives, who derided it as trickery.
"Some conservatives are calling this the hocus-pocus bill, and it's meeting resistance," a Republican aide told Reuters.
"Are these news reports from The Onion? Or are they real?" said Club for Growth President Chris Chocola in a statement, according to The Hill. "Trying to fool Republicans into voting to fund ObamaCare is even worse than offering a bill that deliberately funds it. I hope this proposal is nothing more than a bad joke and is quickly discarded."
Sam Stein contributed reporting.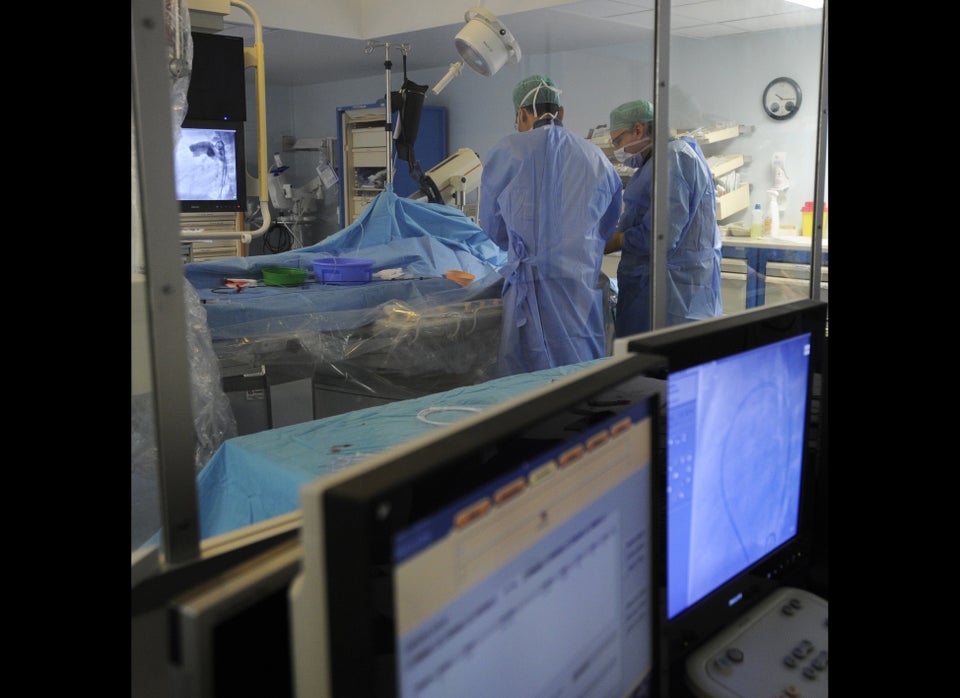 Lies And Distortions Of The Health Care Debate
Popular in the Community