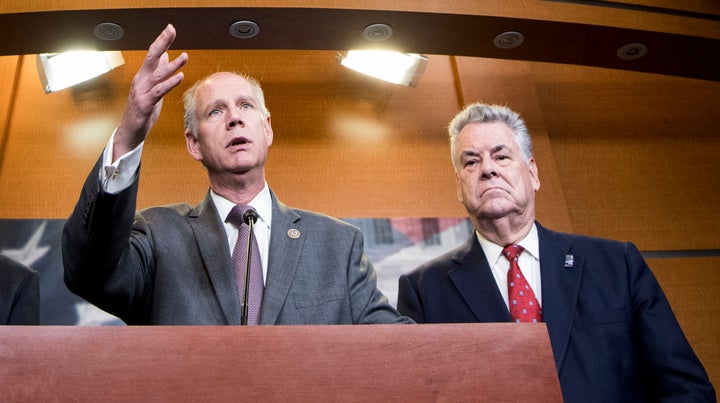 Anyone who doubts the speed with which paranoid authoritarianism is becoming the dominant worldview of today's GOP should read the Unmasking Antifa Act, a short bill recently introduced in Congress by four House Republicans.
The legislation would punish anyone who "injures, oppresses, threatens, or intimidates any person" engaged in a legally protected right or privilege while "wearing a mask" with up to 15 years in prison.
The extreme vagueness of "oppresses" and "intimidates" raises concerns that anyone who simply shows up at a protest in a mask could be put away for a very long time if the bill becomes law.
People should not go to prison for attending protests. That is why there is an amendment to the Constitution protecting the right to free assembly. And 15 years is an extraordinary sentence for behavior, no matter how threatening; convicted murderers often aren't incarcerated that long.
"Antifa" is shorthand for a diverse and diffuse array of anti-fascist and anti-racist activists. It isn't a nationally coordinated or centrally organized movement. And various antifa chapters are a problem only for neo-Nazis. Antifa activists show up as counterprotesters at fascist events, like the Unite the Right rally in Charlottesville, Virginia, last year, where thousands of white nationalists, many armed, clashed with antifa members and other protesters.
Antifa groups are distinguished from other organizations that do not like Nazis by their willingness to use violence against Nazis, but most people have little to fear from their local antifa chapter. In more than 30 years of antifa activity, there has been one confirmed fatality caused by an antifa group member ― in 1993, when a Nazi in Portland, Oregon, was shot during a fight at a gas station. Far-right extremists, by contrast, were responsible for 670 fatalities, 3,053 injuries and 4,420 attacks in the United States from 1990 to 2012, according to a report from the Combating Terrorism Center at West Point.
Hundreds of bills are introduced in Congress each year that will go nowhere. They serve as ideological statements or efforts to placate campaign contributors. But even when these message bills, as they are known on Capitol Hill, never come up for a vote, they serve to demonstrate the priorities of their sponsors. And the ones behind the Unmasking Antifa Act are not entirely fringe cranks. King, a 25-year incumbent, is backed by billionaire centrist Michael Bloomberg, who recently held a fundraiser at his home for King.
Decades ago, several states implemented anti-masking laws in an effort to go after members of Ku Klux Klan. These laws have been used more recently by local law enforcement to arrest counterprotesters at Nazi rallies.
Popular in the Community