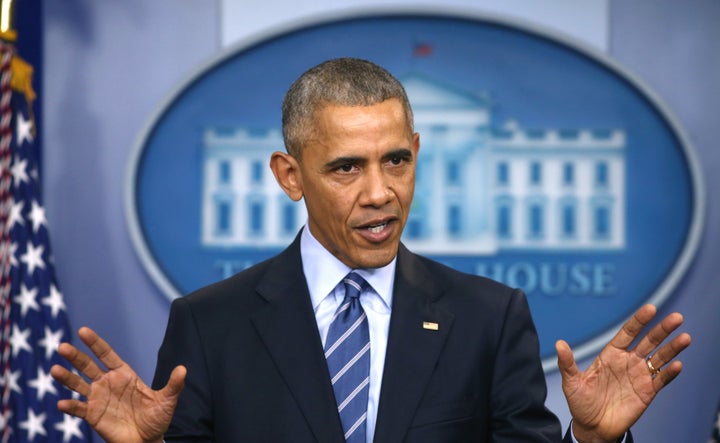 WASHINGTON ― House Republicans voted Wednesday to roll back a federal rule that requires employers to keep better record of workplace injuries.
Lawmakers availed themselves of the same arcane tool they've used to undo other federal regulations in recent weeks: the Congressional Review Act, or CRA. The 1996 law enables Congress to dismantle a regulation within 60 days of it being finalized, while also forbidding agencies from rolling out a similar regulation in the future.
The GOP-controlled House approved the measure, known as a "resolution of disapproval," in a mostly party-line vote. It now heads to the Senate, which is also led by a Republican majority.
Republicans have used the CRA to target more than a dozen regulations in the past six weeks, needing only a simple majority in the Senate to pass the resolutions. It would be a futile exercise if it weren't for President Donald Trump, as it's unlikely that a Republican president would veto the measures if Congress passed them.
The Obama administration issued the new record-keeping rule in December through the Occupational Safety and Health Administration. The rule states that employers have an ongoing obligation to maintain accurate records of injuries and illnesses, and that OSHA has up to five years after they happen to cite employers for failing to keep track of them. OSHA said it was issuing the rule as a "clarification," after a 2012 appeals court ruled that the statute of limitations was just six months.
It may not sound like a big deal, but lasting and accurate records are crucial to OSHA's mission: They allow the agency to pinpoint recurring hazards at dangerous employers and industries, and they help officials figure out where to target their limited resources.
Record-keeping rules need to be strong because employers have an incentive to fudge them, Jordan Barab, a former OSHA official in the Obama administration, wrote last week in a blog post. After all, higher injury rates can translate into higher workers' compensation costs.
"[W]ithout being able to enforce any violation within the five-year period, enforcement of recordkeeping accuracy would be almost impossible," Barab wrote. "The losers would be the workers because there would no longer be any way for OSHA to force employers to keep accurate records that could identify hazardous conditions."
"The losers would be the workers because there would no longer be any way for OSHA to force employers to keep accurate records that could identify hazardous conditions."
House Republicans referred to the new rule as a burden on business, even though OSHA said it did not include any new reporting requirements for employers. In a statement Wednesday, House Majority Leader Kevin McCarthy (R-Calif.) called the rule a "power grab" by OSHA.
"Nothing in the statute suggests Congress sought to endow this bureaucracy with the power to hold a discrete record-making violation over employers for years, and then cite the employer long after the opportunity to actually improve the workplace has passed," McCarthy said.
Regulations that were introduced during the Obama era have come under attack since Trump assumed office. Earlier this month, House Republicans used the CRA in an attempt to repeal a Labor Department regulation that would bar companies from getting federal contracts if they had a history of wage theft and workplace hazards. They successfully passed a resolution of disapproval that still needs to be voted on in the Senate.
Other agencies have been hit by the CRA, too. Republicans have rolled back a Social Security Administration rule regulating gun purchases, as well as a Securities and Exchange Commission rule that ramped up disclosures for oil and gas companies. The full tally of regulations repealed through the CRA is now 13, McCarthy said.
Because such measures can be passed with an up-or-down vote, Senate Democrats have been helpless to stop them through a filibuster.
"The most interesting and troubling thing about this is that it may very well be the ultimate block on modernizing workplace standards," Celine McNicholas, labor counsel for the Economic Policy Institute, recently told The Huffington Post.
Until this year, the only time the CRA had been successfully used was in 2001, when Republicans blocked a workplace safety rule put forth in the waning days of the Clinton administration. That rule set new ergonomic standards in an effort to combat carpal tunnel disease and other musculoskeletal disorders among workers. OSHA has not introduced a similar rule since then.
How will Trump's first 100 days impact you?Sign up for our weekly newsletter and get breakingupdates on Trump's presidency by messaging ushere.
Before You Go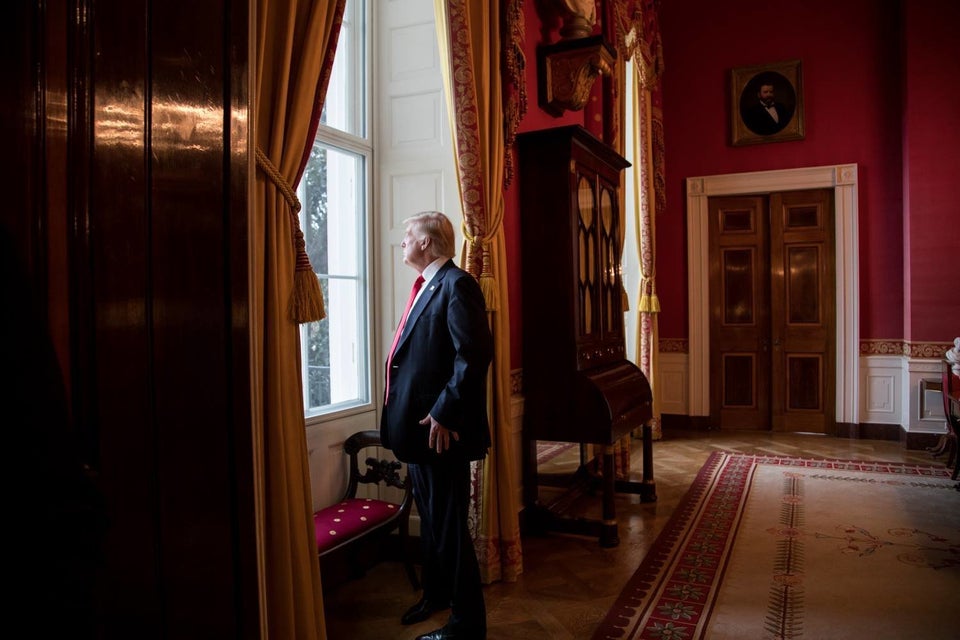 Trump's First 100 Days
Popular in the Community