WASHINGTON -- House Republicans selected Rep. David Schweikert (R-Ariz.), who is on the record questioning whether humans are causing climate change, to head of the Science Committee's environment subcommittee.
Schweikert will replace Rep. Chris Stewart (R-Utah), who moved to the House Appropriations Committee. He said he plans to use his new post to target the Obama administration's regulatory agenda.
"Too often, this Administration has tried to bypass Congress and impose its will on the American people through regulatory fiat," Schweikert said Thursday in a statement, The Hill reported. "We have a responsibility to provide a check-and-balance to ensure there is fairness and openness in the process and that taxpayers are not being subjected to onerous and unnecessarily burdensome rules and regulations."
A main component of the Obama administration's environmental work is new limits on power plants' greenhouse gas pollution. Schweikert has argued that the idea of man-made global warming may be "folklore."
"Understanding what part of climate change is part of a natural cycle and what part has human components is the first step," he said as a candidate in 2008. "Our elected officials must be careful to react to facts and not folklore." In a Facebook post last year, however, Schweikert seemed to indicate that reducing carbon dioxide emissions might be a good thing -- while bashing President Barack Obama's efforts to do so. He wrote on June 25:
In light of Obama's 'climate change' speech today, I would like to REMIND him that at the time of its expiration, the Kyoto Protocol mandated that developed nations reduce their CO2 output by an average of 5.2%. Though we never ratified the Kyoto protocol, our country was able to REDUCE CO2 through new technology in the private sector, NOT top-down, economic crushing government mandates.
The Kyoto Protocol is the international treaty on climate change that took effect in 2004, which the United States declined to join. A significant portion of the reduction in emissions that the U.S. has achieved since then is due to rising consumption of natural gas, which is noted in a blog post that Schweikert linked to in his post. That, and the recession.
Democrats criticized the appointment.
"Every time we think congressional Republicans have proven they're completely out of touch with reality, they go and outdo themselves," said Josh Schwerin, press secretary for the Democratic Congressional Campaign Committee. "By putting a climate change denier in charge of a subcommittee on the environment, congressional Republicans are further cementing the fact that their only real priority is protecting special interests and their big oil backers."
Before You Go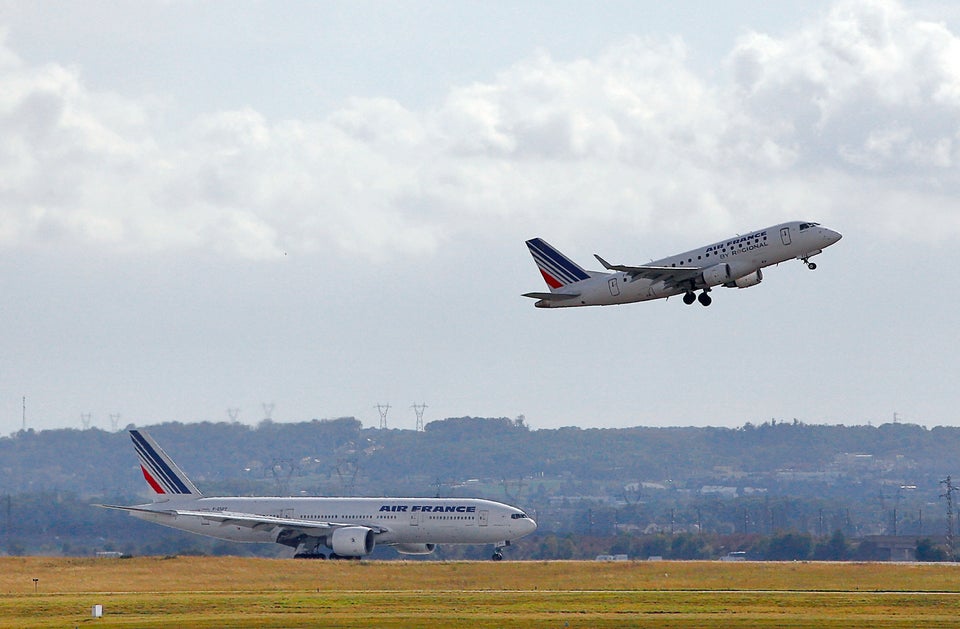 Connect The Dots On Climate Change
Popular in the Community