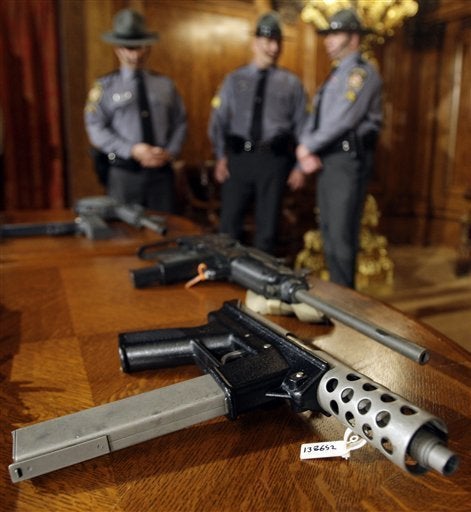 The House Rules Committee decided by voice vote Tuesday evening to split apart the credit card bill passed by the Senate Tuesday, slicing out an amendment added by Senate Republicans that would allow possession of firearms in National Parks.
That gun amendment will be voted on separately and then will be recombined with the bill before it goes to the White House. Both votes are scheduled for Wednesday.
By splitting the bill in two, Democrats can vote for the credit card reform portion without also voting for the gun language. The gun amendment is still likely to pass, backed by Republicans and swing-district Democrats.
The only thing stranger than the parliamentary maze the bill will have to wend through is, perhaps, the question of what credit card reform has to do with packing heat in a National Park anyway.
Sen. Tom Coburn, a Republican from Oklahoma, has been trying to slap his guns-in-the-parks amendment on anything that would move and the credit card bill had a head of steam going.
Twenty-seven Democrats voted to support the gun amendment in the Senate. Because the Senate took up the House bill, rather than originating its own, there will be no conference committee and the bill will go directly to the White House.
The bill blocks credit card companies from abusive and deceptive practices and, incidentally, was popular in the congressional press galleries. "Wow," said one pleased Hill reporter. "This'll have an actual impact on my life."
Calling all HuffPost superfans!
Sign up for membership to become a founding member and help shape HuffPost's next chapter