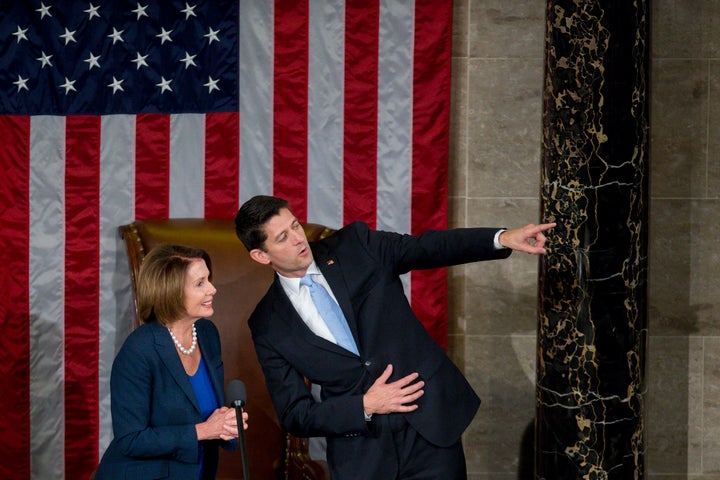 WASHINGTON -- Democrats' efforts to include debt restructuring powers for Puerto Rico in the House's massive omnibus spending bill on Friday fell short, yielding only a commitment from Republican leadership to work on legislation that would help the ailing island by next spring.
Puerto Rico faces a staggering $72 billion debt, $900 million of which it must pay to bondholders on Jan. 1. The commonwealth will default on its debt in January or May, said Puerto Rican Gov. Alejandro Garcia Padilla on Wednesday.
Attempting to address the crisis before the new year, House Minority Leader Nancy Pelosi (D-Calif.) tried to secure unanimous consent for a vote on legislation that would have temporarily protected Puerto Rico from being sued by creditors until Congress acts.
"The Puerto Rico Emergency Financial Stability Act would protect the 3.5 million Americans who call Puerto Rico home from economic catastrophe while Congress advances a more comprehensive solution to the Commonwealth's financial emergency," Pelosi said. "The bill would give Puerto Rico temporary but essential breathing room from creditor lawsuits until Congress can act."
As expected, Pelosi's symbolic tactic failed, and consent was not granted for a vote. Minutes later, the House voted on final passage of the omnibus bill, which passed with the help of 166 Democrats.
In a small meeting with reporters ahead of the omnibus vote, Pelosi said Democrats made one more "last-ditch effort" to include something in the bill that would address the debt crisis in Puerto Rico.
But Republican leaders weren't having any of it. Instead, to woo more House Democrats to vote for the omnibus, House Speaker Paul Ryan (R-Wis.) instructed relevant committees to work with the Puerto Rican government to find a solution.
"While we could not agree to including precedent-setting changes to bankruptcy law in this omnibus spending bill, I understand that many members on both sides of the aisle remain committed to addressing the challenges facing the territory," Ryan said in a statement earlier this week.
Pelosi said the first hearing will be held the day Congress returns in January. Ryan also promised to "take action on restructuring legislation by March 31," she said.
"I feel confident that he will follow up on it," Pelosi added.
But after the House passed the omnibus bill with no aid for Puerto Rico attached, reality sunk in. Garcia Padilla blamed Congress for allowing the situation on the island to "unfold into chaos."
"After weeks of crippling lobbying by Wall Street, Congress denied fairness and due process -- which costs nothing to the U.S. taxpayers," Padilla said on Friday.
"I will hold Speaker Ryan to his public declaration that Congress will reach a solution by the end of March, which must include broad, comprehensive restructuring authority and an economic growth plan," he added.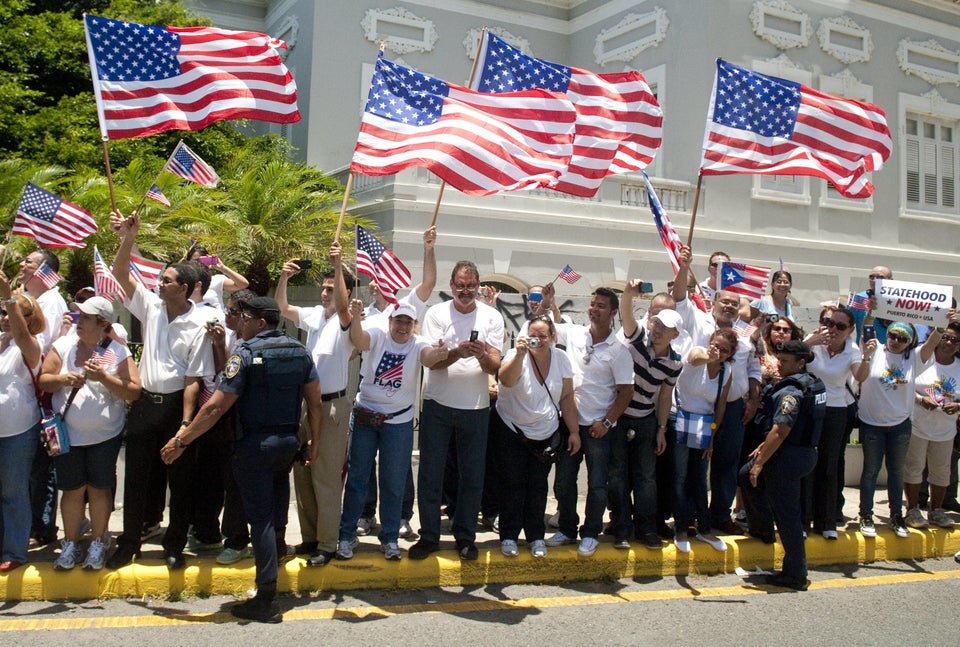 Puerto Rico's Debt Crisis
Popular in the Community