When most young couples buy their first home together, they have a clear vision of what they want. For Hammers And High Heels blogger Carla Zidarevich and her husband Alex, they envisioned living in a classic 1920s Colonial home. And they got just that -- eventually. This house tour shows the blood, sweat and tears that went into making these newlyweds' dream home a reality.
When they purchased their Minnestoa home, it needed some major TLC, but it had the bones and details that they loved. For example, most of the space was painted a terrible shade of peach, some rooms had old carpeting and the kitchen cabinets were from another era. "We knew the home had potential," said Zidarevich. "But it just wasn't flowing together. And we knew [changing it] was something we could handle."
They got right to work by pulling up all the carpeting and replacing it with wood floors. They also painted the rooms different colors, sticking with rich and modern hues like grey, terracotta and chocolate. And though they never touched any major electrical or plumbing problems, they did install their own sink in the downstairs bathroom and completely changed the master bath by laying new tiling and adding a backsplash -- which took much longer than anticipated. "We thought we wouldn't be able to use the bathroom for a weekend, it turned into two weeks," said Zidarevich.
But the hardest part was afterwards, when it came to decorating the home. Zidarevich found it difficult to make their bedroom a place they both loved, and it took a long time to collect and make pieces to fit the space. Zidarevich sewed her own window treatments, updated items they already owned and turned an old door into a headboard. "The projects in these room were tough," said Zidarevich. "It didn't come together as easily as I thought it would."
But the bedroom is finally done and though Zidarevich has two more rooms that she wants to redo, she's going to focus on fixing the exterior of the home next. "I don't think the house will ever be finished," she said. "I'll just keep updating."
Click through the slideshow to see Carla's home transformation and check out Hammers And High Heels for an update on the home and tons of DIY ideas!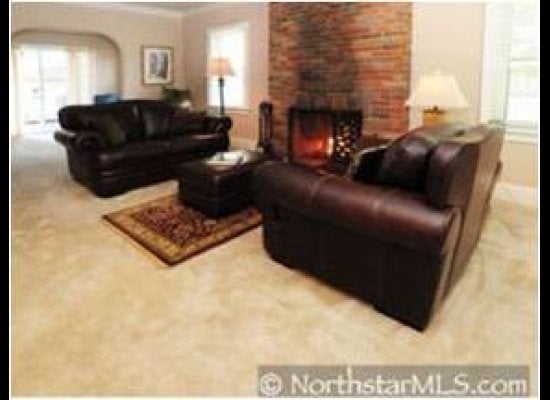 Blogger House Tour: Hammers And High Heels
Popular in the Community