Ivanka Trump seems to epitomize uptown elegance. So, we weren't surprised to find that her Park Avenue apartment, which is featured in Elle Decor's October issue, is pretty, cool and composed, just like its owner.
When Trump and husband Jared Kushner moved into their home, there was one thing that was important: location, location, location. (Trump wanted to be near her office.) So, once she found the perfect space, it was time to blend her over-the-top aesthetic with Kushner's minimalist taste. And with the help of decorator Kelly Behun, the couple's abode has become a "modern warm" space filled with soothing gray-toned paint, silver leaf wallpaper and pops of color found in their extensive collection of art.
And when baby made three in 2011, Trump wanted the whole nursery to be white and simple. And the room is just that. Between the creamy furniture and soft accents, her daughter's room is clean, calm and sophisticated -- we just hope there aren't too many juice spills in her future.
Click through our slideshow to see some photos on Trump's home and head over to Elle Decor to read the full story.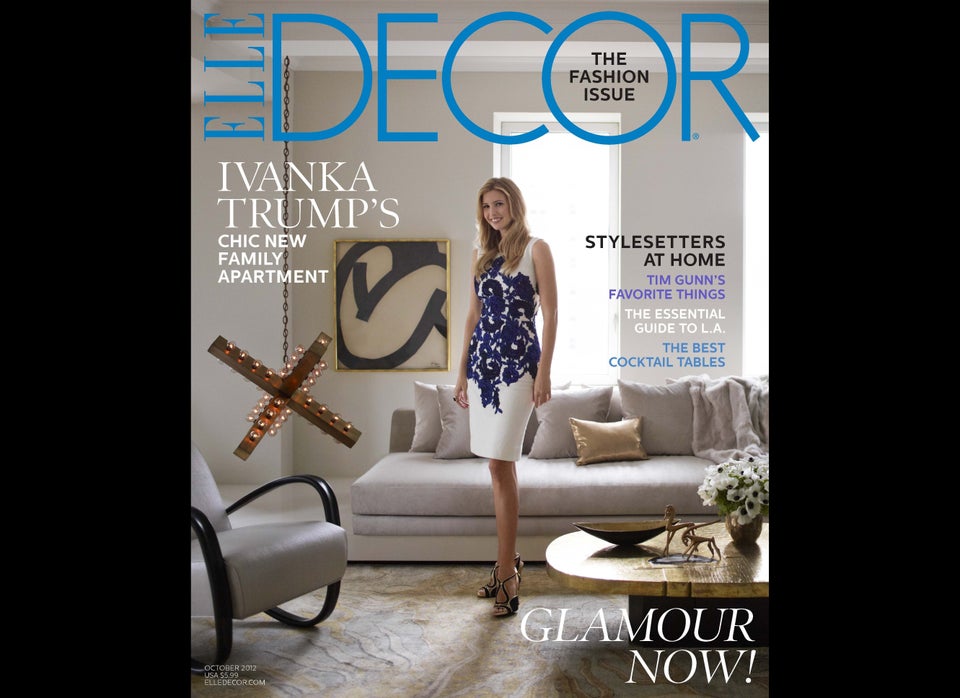 Ivanka Trump's Apartment
Related